If you scroll through the media we share in our Whatsapp thread, there's a high chance you will run into photos of our most beloved pantry companions: anchovies, mackerel, sardines and tuna, rigorously tinned.
Our fishy friends often come wearing beautiful French tins like rich garments, or soaked in pungent extra virgin olive oil from Italy or, more commonly, in supermarket tins. They can be preserved in herbs and spices, they work in salads and in pasta, and all year long they are the ingredients that lighten up the prospect of lunch break and the expectation of supper.
So here we are today, sharing our favourite ways of eating and cooking with tinned fish. You'll come back for seconds, salmon pinky promise.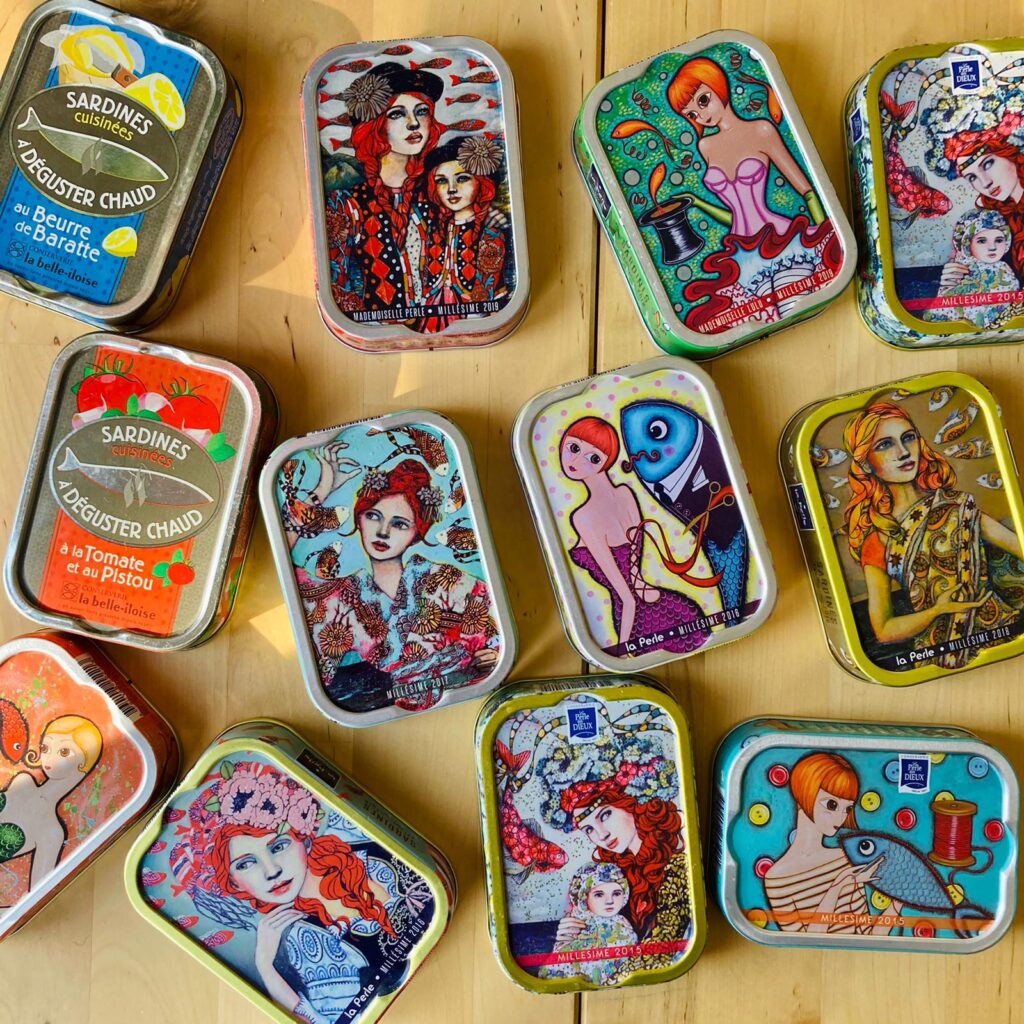 Anchovies
We like to think that anchovies bring out the best in dishes. From when they hide melted in tomato sauce, to when they appear centre stage, salty and whole, on bruschette, tarts and canapés.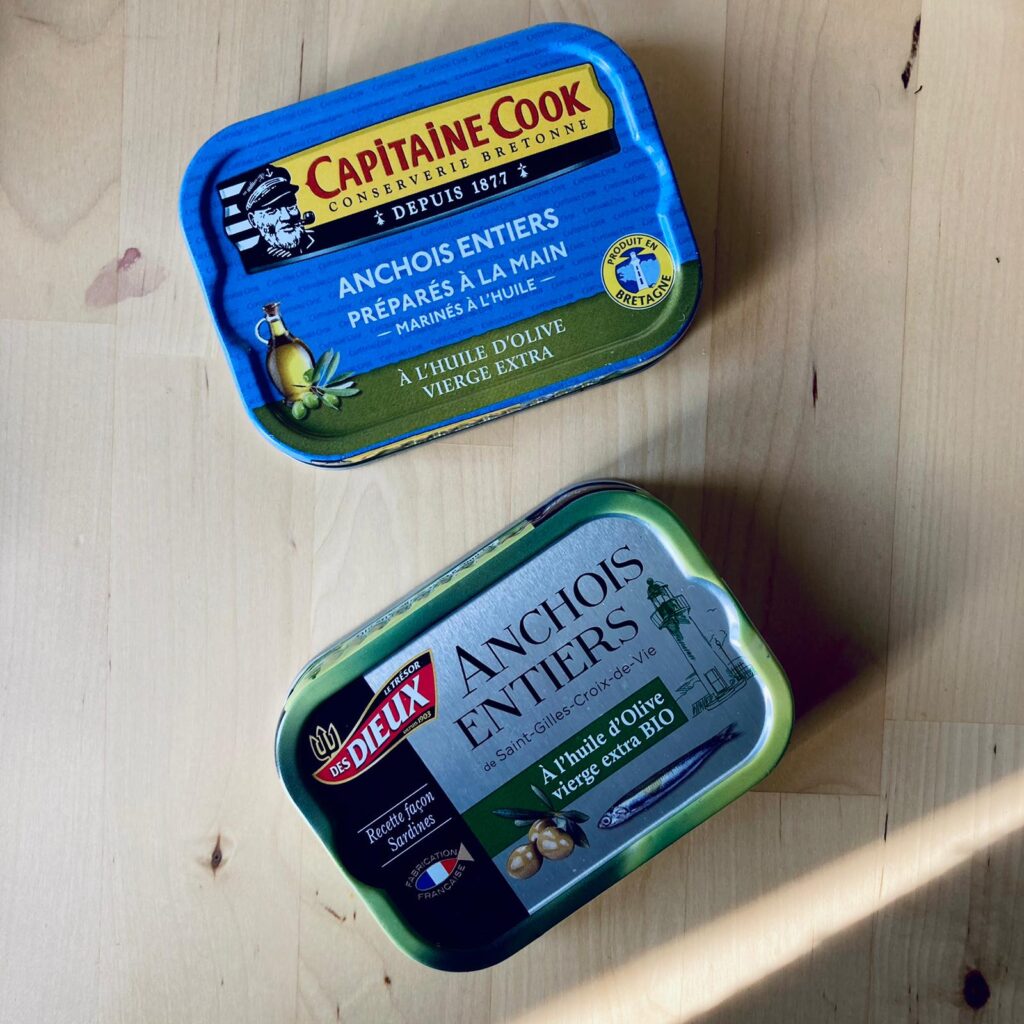 Irene loves them in every season, but particularly in the summer on pan con tomate. Toast some baguette or ciabatta in the oven until crispy, grate a couple of ripe tomatoes in a bowl and season with good olive oil, s&p and oregano. Spread the mixture over the warm bread, the anchovies come in last as the best guests at a party. This is an excellent summer breakfast.
Margaux likes anchovies the most in winter, melted in a casserole, the cushion to her brussels sprouts. Dice the anchovies, reserving two filets, and gently crisp them on a low heat. Add the oil from the can together with the brussels sprouts, which you'll have previously sliced in half. Cook until golden, often stirring. Add the remaining anchovies and top up with the herb of your choice.
Mackerel
The luxurious fattier companion to tuna, mackerel is at its best in olive oil and it immediately enhances any dish.
Irene loves to serve it cold in a winter salad of oranges, purple-sprouting broccoli (or kale) roasted or fried with garlic and chilli flakes, finished with sea salt and black pepper.
Mackerel is Margaux's secret ally to revivify a leftover veggie casserole. The next day, add the roughly chopped mackerel and a spoon of its tin oil to the casserole, cover and leave to simmer on a low heat.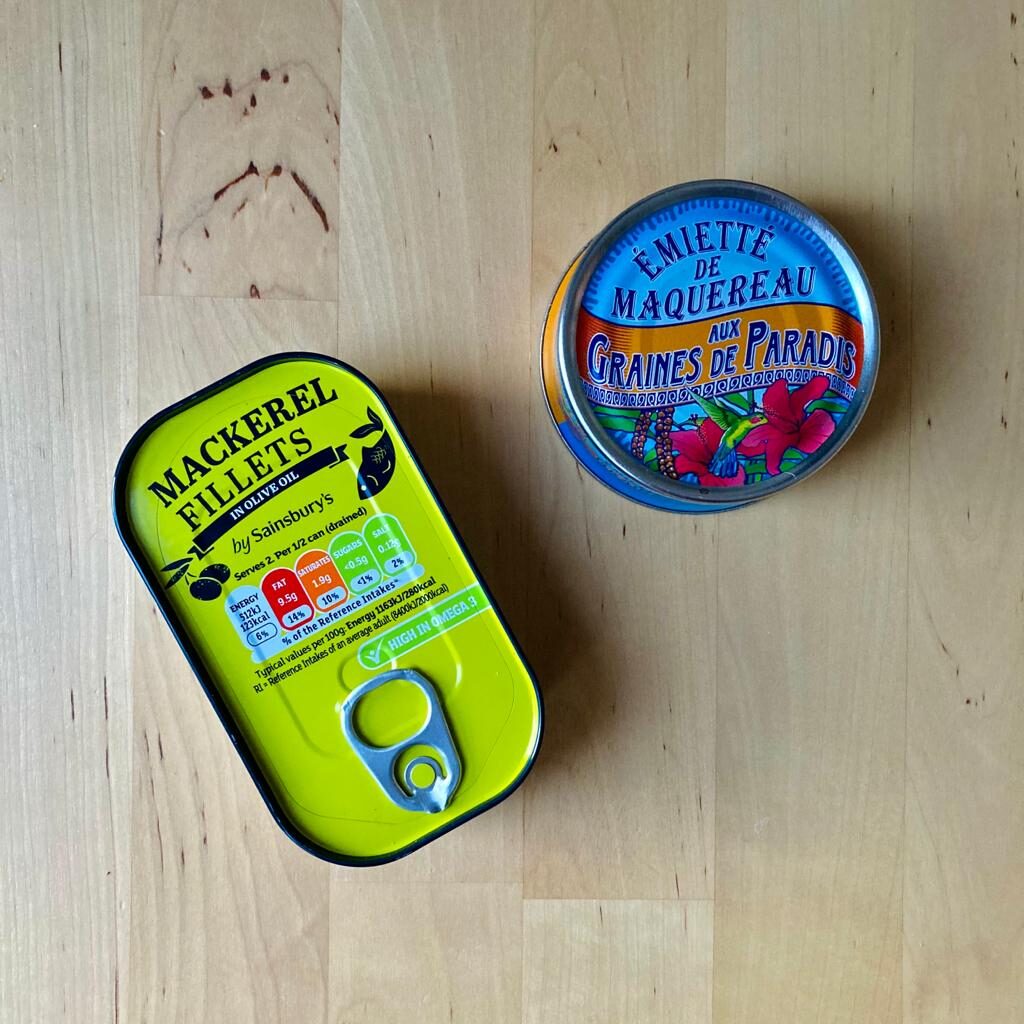 Sardines
Sardines are an old-time salmon pink favourite, either cooked or straight from the tin for aperitivo!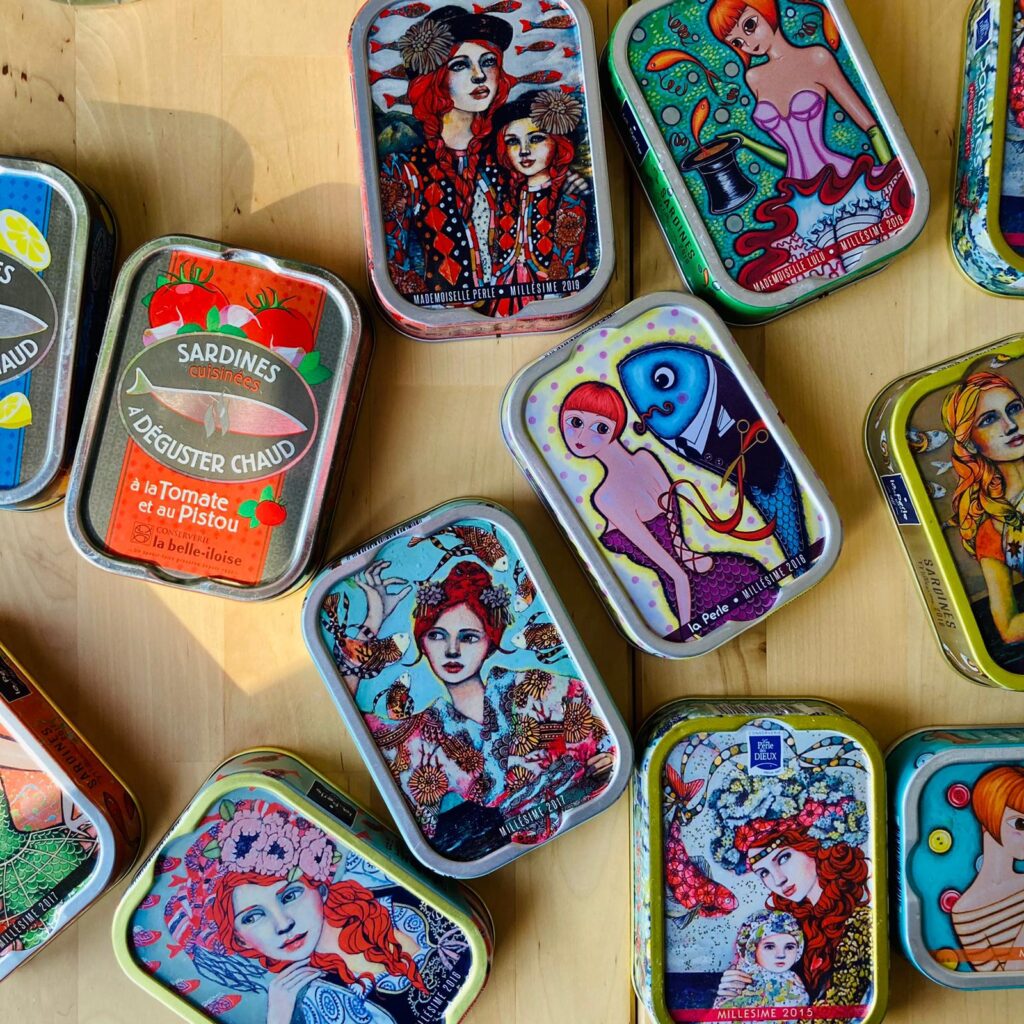 Pasta alle sarde is a classic of Sicilian cuisine. Irene likes revisiting it by frying garlic, shallot, chilli flakes and a couple of anchovies in olive oil, adding a tin of sardines to the pan while the spaghetti cook in salted boiling water and then adding one sachet of saffron and a ladleful of pasta cooking water. Season with a little salt and lots of black pepper, add the drained spaghetti to the pan and mix everything until the spaghetti are beautifully yellow with saffron. Finish off with oregano and crushed almonds.
There is nothing to add to Irene's delicious pasta so Margaux will share a quick tip about tinned sardines instead: preserve the oil from the tin. It'll make the most delicious basis for your future vinaigrettes.
Tuna
Tuna is one for salads.
Italian summers are for bowls of tuna and plump tomatoes, with a Tropea onion thrown in for crunch. Season with extra virgin olive oil, s&p, a little balsamic vinegar and oregano.
Margaux will have green leaves, red onions, tuna and capers. We serve it with a lemon and white wine vinegar vinaigrette and we lick our salty lips, simply content.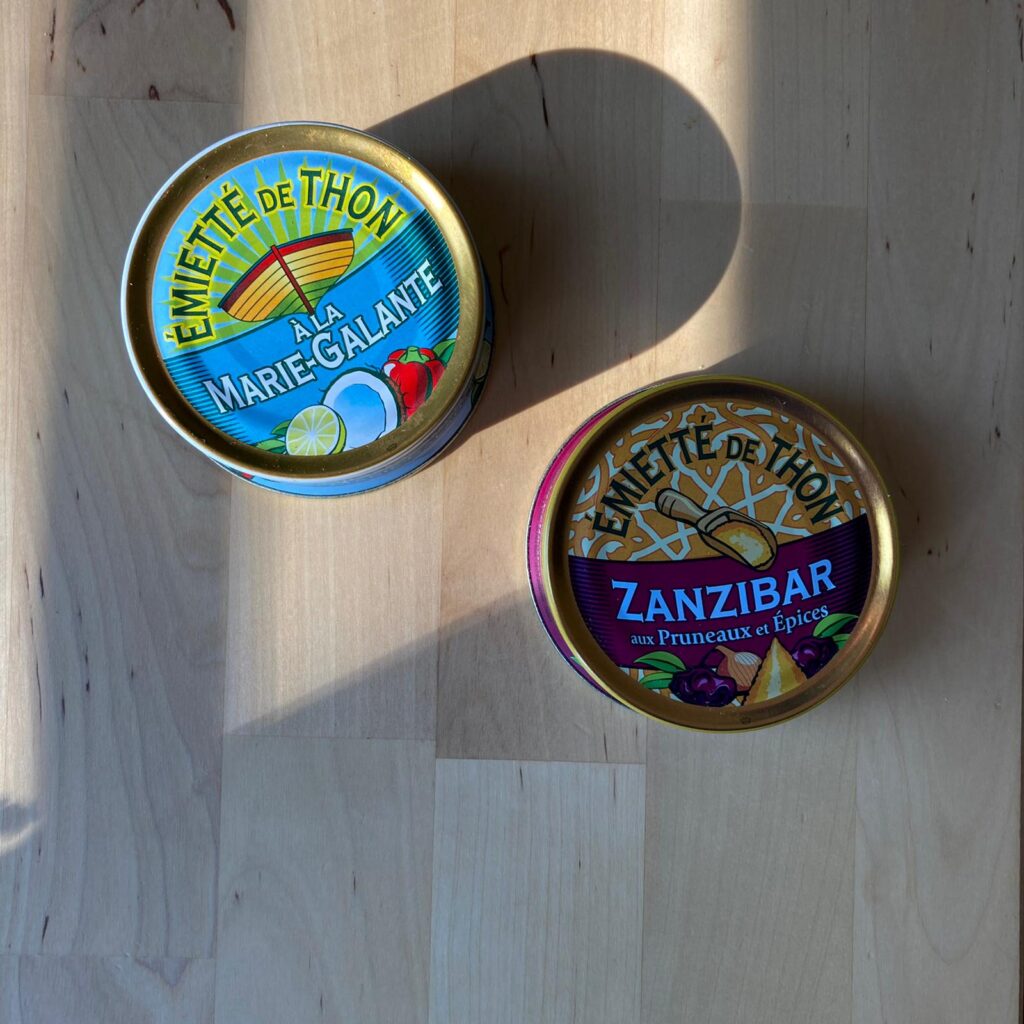 And how about you? Do you use tinned fish in your cooking? Let us know in comments!
Irene & Margaux