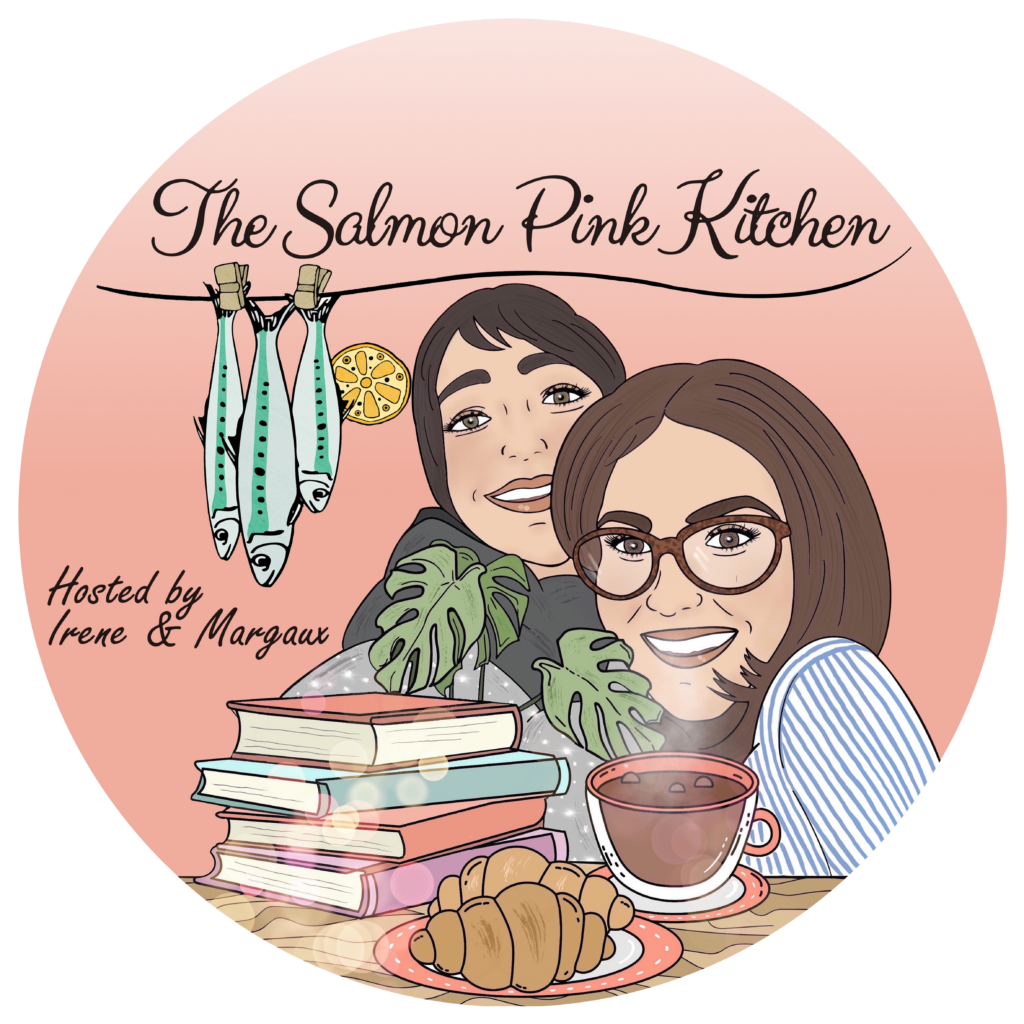 ---
Irene and Margaux simmer a podcast in celebration of all things nutritious, tasty and romantic. We're inviting guests whose professions and hobbies relate to the world of food, its community, history and sustainability, to join us for a bit of a chat. You can expect pots banging and jolly laughters about food memories, sardines, pasta, the sisterhood, and even vinegar, like all good parties do. Virginia Woolf let us know Mrs Dalloway would buy the flowers herself; what will our guests bring to the table? Bon appétit!
You can listen to us on Apple, Spotify, Pocket Casts, Deezer and Buzzsprout.

You can buy the books our guests recommend via our Salmon Pink Kitchen bookshop here.
If you enjoy our podcast, remember to subscribe on your favourite listening platform and to leave a comment as it helps others to find us. You can also subscribe to our newsletter here.
---
The Salmon Pink Kitchen
© 2020 all rights reserved
Logo (c) Matilde Bevilacqua
https://tinyletter.com/Salmon-Pink-Kitchen 
hello@salmonpinkkitchen.com