This month is for verses that make us feel, taste and see the world through our homes. It's also for a genre we read little until lockdown, and one that we now cherish, often sharing snippets of poetry with one another.
Here are five poetry collections that will take us through February:
The Uncommon Feast by Eileen Chong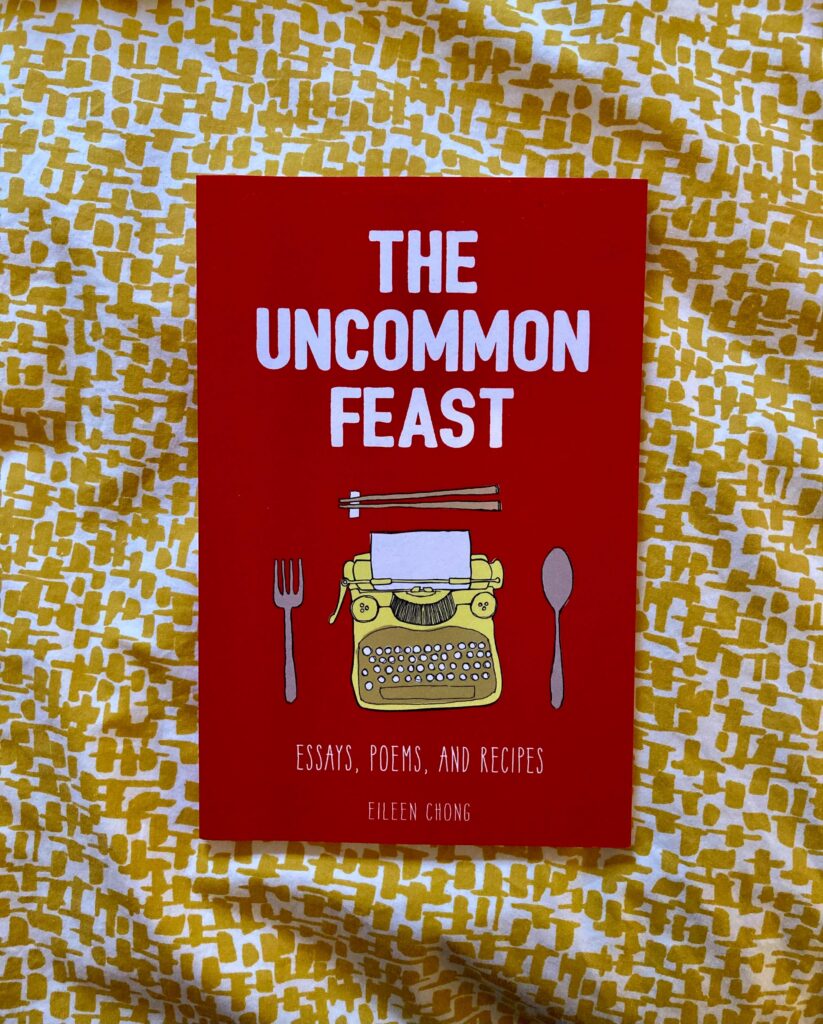 "Things you can cook for one: a bowl
of somen noodles. A single egg. Asparagus
salad with curled trout. Toasted almonds
fragrant with burning. Salt capers dancing
on your tongue. A plate of pasta, dressed,
with oil, herbs, and cheese. Glistening blueberries
eaten with a spoon. Sandwiches, so many
sandwiches, clamped between fingertips,
leaving their grease on paper."
From Cooking for One by Eileen Chong
In The Uncommon Feast, Eileen Chong gives us a collection of poetry, essays and recipes that remark on how food has shaped her life, her way of understanding her world, and the world of connections with those around her. For Chong, food is an act of sharing and an act of generosity. Here, she shares with you a collection of her poems on food, essays that chart the meaning of food and poetry in her life, and even a secret recipe or two. Includes illustrations by Colin Cassidy.
The Uncommon Feast is published by Recent Work Press and we ordered our copy on backorder through bookshop.org
Magnolia by Nina Mingya Powles
"Shanghai in May,
a city's damp unfurling –
lingering thickness
of air and clouds
white unwrapped cakes
of steamed rice
beat the imprint
of ridged leaves
azaleas bear the memory of rain."
From Love letter in lotus leaves by Nina Mingya Powles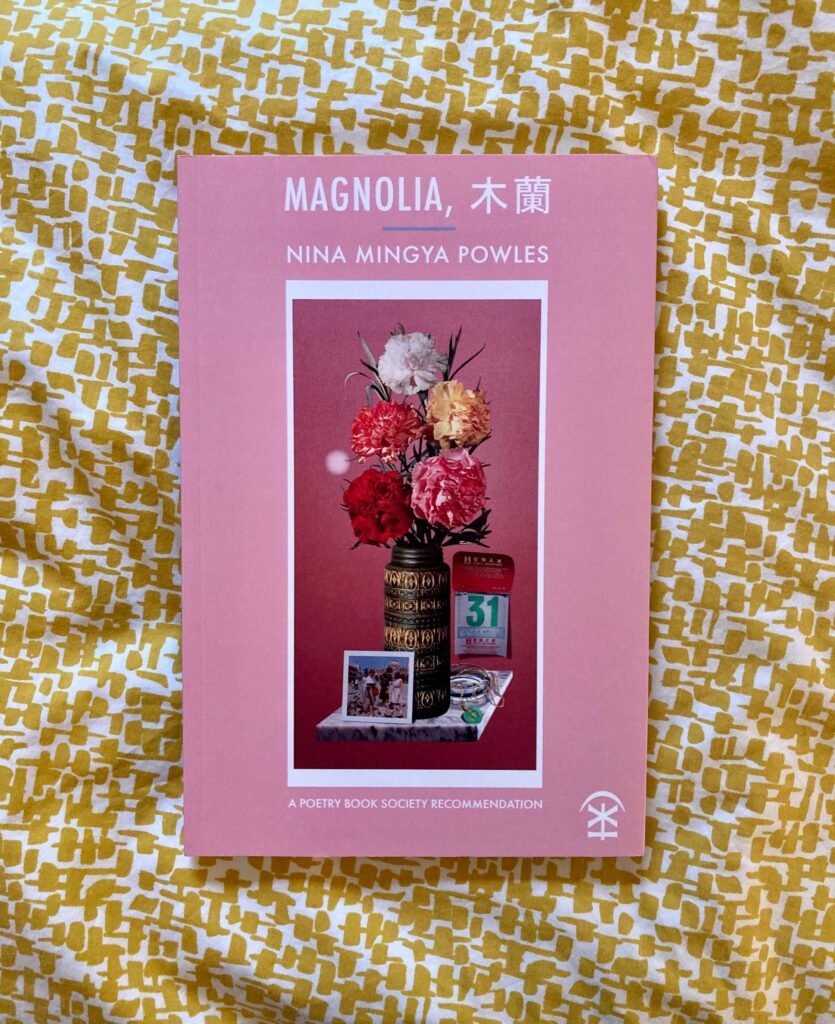 Magnolia, Nina Mingya Powles' first full collection, dwells within the tender, shifting borderland between languages, and between poetic forms, to examine the shape and texture of memories, of myths, and of a mixed-race girlhood.
Abundant with multiplicities, these poems find profound, distinctive joy in sensory nourishment in the sharing of food, in the recounting of memoirs, or vividly within nature. This is a poetry deeply attuned to the possibilities within layers of written, spoken and inherited words. A journal of sound, colour, rain and light.
Magnolia is published by Nine Arches Press.
I Must Be Living Twice by Eileen Myles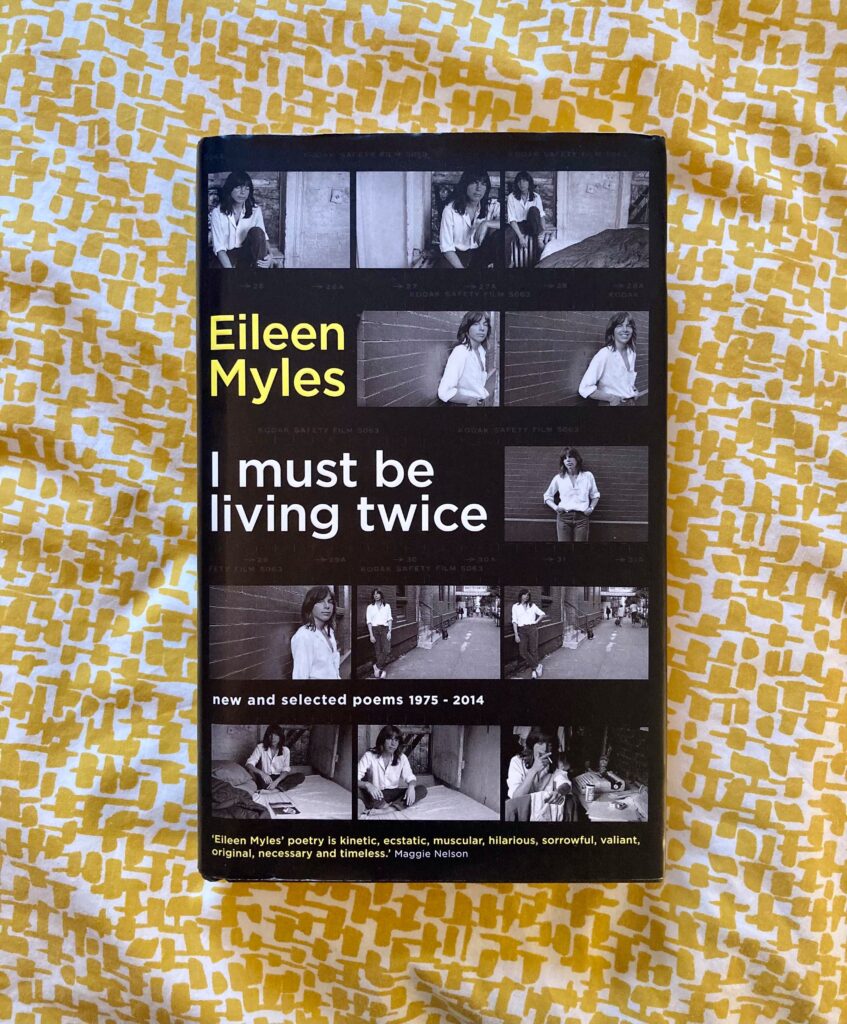 "It was really bright &
I was naked
I was standing
in the shower
like a mooing
cow, staring
into the
light & I
thought, life,
Peggy, life
is the only
privilege. And
the only
real toast
is food."
From Last Supper by Eileen Myles
A collection of thrilling verse, including both new poems and beloved favourites, from the celebrated poet, modern cult icon, and author of nineteen books including Chelsea Girls. Eileen Myles' work is known for its blend of reality and fiction, the sublime and the ephemeral. At once intimate and open-hearted, her poems are a raw, complex and compelling diary of postmodern life and invite readers into astonishing new considerations of familiar settings, from the beginnings and ends of love and the imperatives of sexual desire, to the daily wonder of a poet's life in New York City and beyond – into lush-and sometimes horrible-dream worlds, imbuing the landscapes of her writing with the vividness and energy of fantasy. I Must Be Living Twice reflects Myles' sardonic, unapologetic, and freewheeling literary voice. Steeped in the culture of New York City, I Must Be Living Twice is a prism refracting a radical world and a compelling life.
I Must Be Living Twice is published in the UK by Profile Books.
Lunch Poems by Frank O'Hara
"an invitation to lunch
HOW DO YOU LIKE THAT?
when I only have 16 cents and 2
packages of yoghurt
there's a lesson in that, isn't there
like in Chinese poetry when a leaf falls?
hold off on the yoghurt till the very
last, when everything may improve"
From Lunch Poems by Frank O'Hara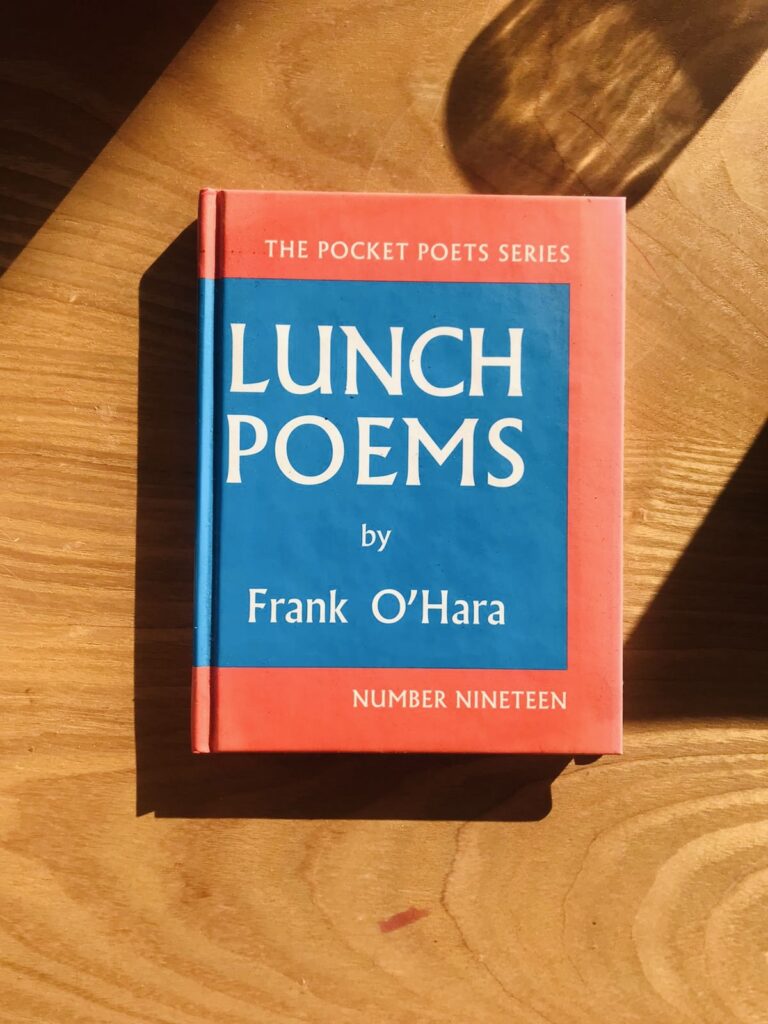 Lunch Poems is widely considered to be Frank O'Hara's freshest and most accomplished collection of poetry. Edited by the poet in collaboration with Lawrence Ferlinghetti and Donald Allen, who had published O'Hara's poems in his monumental The New American Poetry in 1960, it contains some of the poet's best known works including "The Day Lady Died," "Ave Maria," and "Poem". These are the compelling and formally inventive poems—casually composed, for example, in his office at The Museum of Modern Art, in the street at lunchtime or on the Staten Island Ferry en route to a poetry reading—that made O'Hara a dynamic leader of the "New York School" of poets.
Lunch Poems was first published in 1964 by City Lights Books as number nineteen in the Pocket Poets series.
Night Sky With Exit Wounds by Ocean Vuong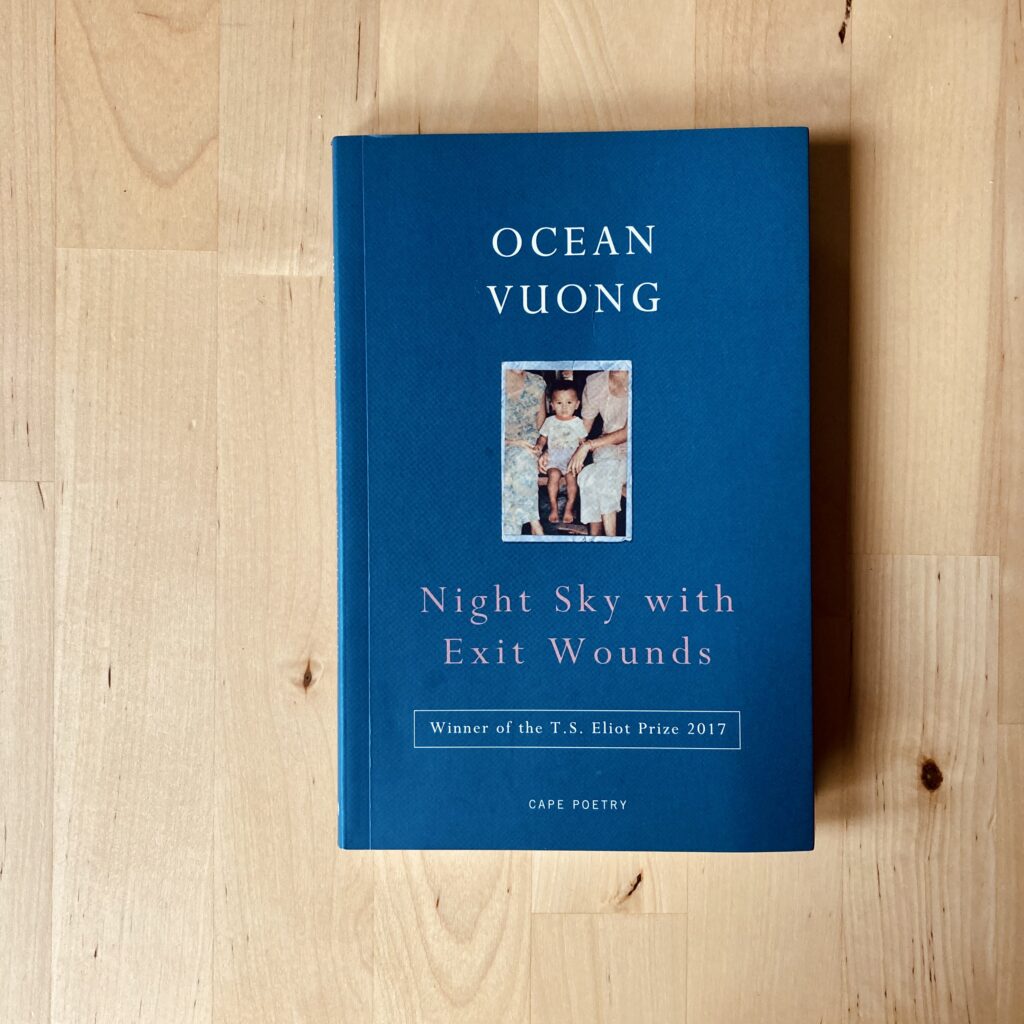 "Some nights you are the lighthouse / some nights the sea / what this means is that I don't know / desire other than the need / to be shattered & rebuilt"
From Night Sky With Exit Wounds by Ocean Vuong
Described by Viet Thanh Nguyen as the "Walt Whitman of Vietnamese American literature", Ocean Vuong's debut collection Night Sky with Exit Wounds is a profound investigation of the refugee experience and three generations of conflict in a land annihilated by the forces of war.
Remarkably, Vuong was the first member of his family to gain literacy, arriving to the United States as a Vietnamese refugee as a 2-year-old child. The poems included talk not just of the legacies of violence and cultural displacement but of a world brimming with hope and wonder. As the New Yorker recorded, "reading Vuong is like watching a fish move: he manages the varied currents of English with muscled intuition….His lines are both long and short, his pose narrative and lyric, his diction formal and insouciant. From the outside, Vuong has fashioned a poetry of inclusion."
Night Sky With Exit Wounds was the winner of the T.S. Eliot Prize for Poetry 2017 and the Forward Prize for Best First Collection 2017. The collection is published by Vintage in the UK.
Let us know about your favourite poetry collections in the comments!
Irene & Margaux