Before the pandemic, we used to meet at Foyles on Charing Cross Road on Tuesdays. It was a way to cope with our least favourite day of the week as well as a source of inspiration for new recipes, new authors and an excuse to eat a good ramen together about town.
This month, we returned to the bookshops, Margaux in England and Irene in Italy. We had missed browsing, smelling and finding new words, and we just couldn't leave empty-handed.
Read on to return to the bookshops with us and to see which books we came home with!
Margaux's picks from BookBar on Blackstock Road, London N5
The Saturday after Monday 12th April, when bookshops reopened in England, I picked up a coffee at my beloved Jolene and walked to BookBar on Blackstock Road. When I heard a brilliant woman opened an independent bookshop and wine bar during the pandemic, it gave me something to look forward to: a place to visit on the other side of lockdown. BookBar is everything I love about a bookshop: colourful shelves, signed copies displayed at the entrance, chatty booksellers and the sound of a coffee machine backstage.
Antibacterial gel covered my hands like gloves, glossy hardbacks and generous paperbacks to flick through nonetheless. I didn't buy the books I had listed on my iPhone notes before I visited the shop because I had both handwritten notes and booksellers whispering into my ears.
On the day I returned to the bookshops I bought three books. One to support a debut author: The Manningtree Witches by A.K Blakemore; one paperback for a future holiday: Writers & Lovers by Lily King; one I hadn't realised how much I wanted to read before I pushed the shop's door: Shuggie Bain by Douglas Stuart. 
The Manningtree Witches by A.K Blakemore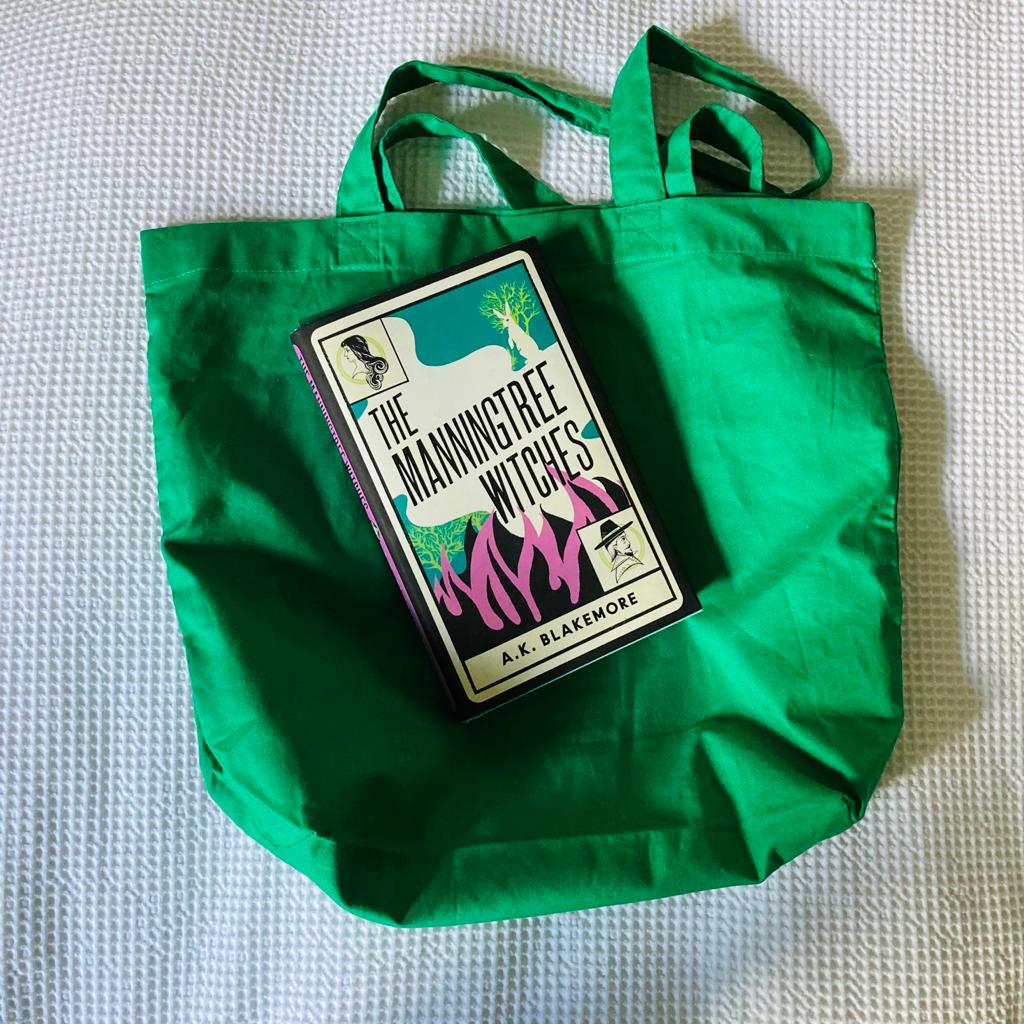 Fear and destruction take root in a community of women when the Witchfinder General comes to town, in this dark and thrilling debut. England, 1643. Parliament is battling the King; the war between the Roundheads and the Cavaliers rages. Puritanical fervour has gripped the nation, and the hot terror of damnation burns black in every shadow.
In Manningtree, depleted of men since the wars began, the women are left to their own devices. At the margins of this diminished community are those who are barely tolerated by the affluent villagers – the old, the poor, the unmarried, the sharp-tongued.
Rebecca West, daughter of the formidable Beldam West, fatherless and husbandless, chafes against the drudgery of her days, livened only by her infatuation with the clerk John Edes.
But then newcomer Matthew Hopkins takes over the Thorn Inn and begins to ask questions about the women of the margins. When a child falls ill with a fever and starts to rave about covens and pacts, the questions take on a bladed edge.
The Manningtree Witches is published by Granta Books in the UK.
Writers & Lovers by Lily King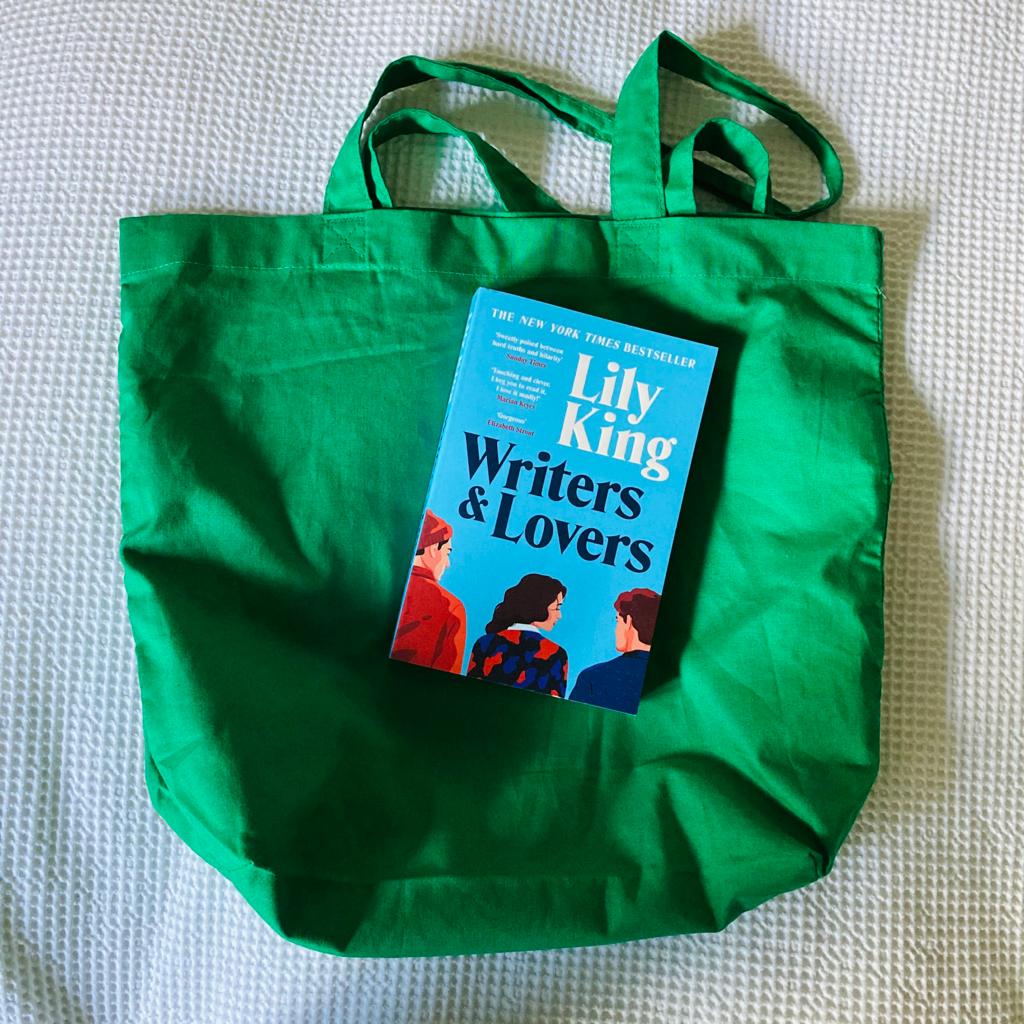 Casey has ended up back in Massachusetts after a devastating love affair. Her mother has just died and she is knocked sideways by grief and loneliness, moving between the restaurant where she waitresses for the Harvard elite and the rented shed she calls home. Her one constant is the novel she has been writing for six years, but at thirty-one she is in debt and directionless, and feels too old to be that way – it's strange, not be the youngest kind of adult anymore.
And then, one evening, she meets Silas. He is kind, handsome, interested. But only a few weeks later, Oscar walks into her restaurant, his two boys in tow. He is older, grieving the loss of his wife, and wrapped up in his own creativity. Suddenly Casey finds herself at the point of a love triangle, torn between two very different relationships that promise two very different futures.
Lily King's Writers & Lovers follows Casey in the last days of a long youth, a time when everything – her family, her work, her relationships – comes to a crisis. Hugely moving and impossibly funny, it is a transfixing novel that explores the terrifying and exhilarating leap between the end of one phase of life and the beginning of another. It is a novel about love and creativity, and ultimately it captures the moment when a woman becomes an artist.
Writers & Lovers is published by Pan Macmillan in the UK.
Shuggie Bain by Douglas Stuart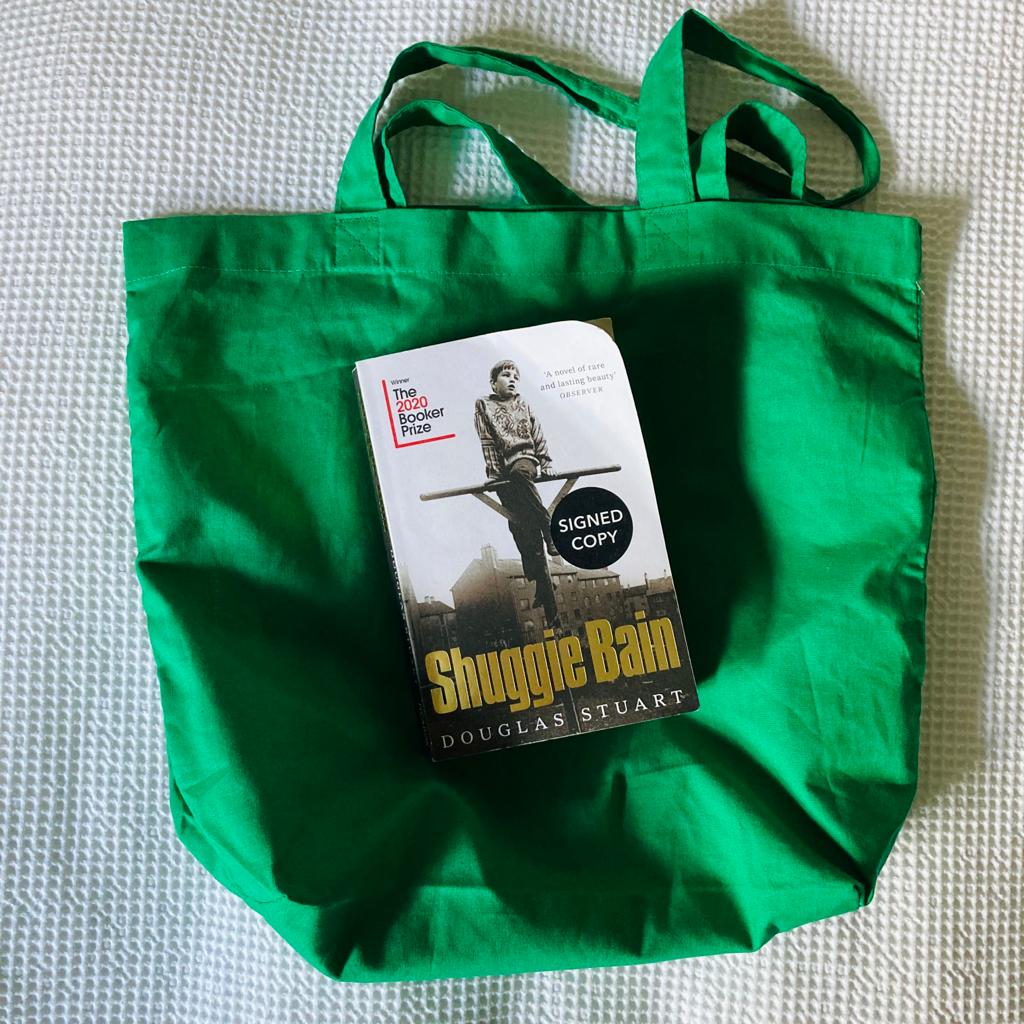 It is 1981. Glasgow is dying and good families must grift to survive. Agnes Bain has always expected more from life. She dreams of greater things: a house with its own front door and a life bought and paid for outright (like her perfect, but false, teeth). But Agnes is abandoned by her philandering husband, and soon she and her three children find themselves trapped in a decimated mining town. As she descends deeper into drink, the children try their best to save her, yet one by one they must abandon her to save themselves. It is her son Shuggie who holds out hope the longest.
Shuggie is different. Fastidious and fussy, he shares his mother's sense of snobbish propriety. The miners' children pick on him and adults condemn him as no' right. But Shuggie believes that if he tries his hardest, he can be normal like the other boys and help his mother escape this hopeless place.
Shuggie Bain is published by Macmillan in the UK.
Irene's picks from BookBank and Fahrenheit 451 in Piacenza, Italy
On the bank holiday Monday, I walked through the streets of Piacenza and visited two of my favourite bookshops in Italy. I hadn't been to a bookshop since December 2020 and from the moment I stepped in and smelled the books I felt at home.
Going to small indie bookshops is all about the conversations you have with the booksellers. Having been a bookseller myself, I love receiving recommendations, but I equally love the freedom to browse or to shop with a specific intention. I always feel a buzz of excitement when I ask for a book on my list and the bookseller finds it on the shelves. It's the moment before the book passes from their hands to mine that counts, even more so if they've already read the book and tell me their thoughts on it.
BookBank only sells second-hand books and its owner, Sara, is one of the most creative people I've ever met. Entering the shop feels like entering a place that belongs in a time of its own, a record is always playing and you can browse for treasures on the shop's three floors.
I left with a classic as well as one of her hand-crafted teas made with a local herbalist. I picked the one in honour of Jane Austen's Emma, an unexpected mix of fennel and lavender.
Fahrenheit 451 is a wonderful indie bookshop near Piacenza's Piazza Duomo. They organise discussion groups and group presentations and have a great selection of Italian contemporary literature and world literature in translation. I left with the two books on my list and walked into the warmest Monday sun.
Gli arancini di Montalbano by Andrea Camilleri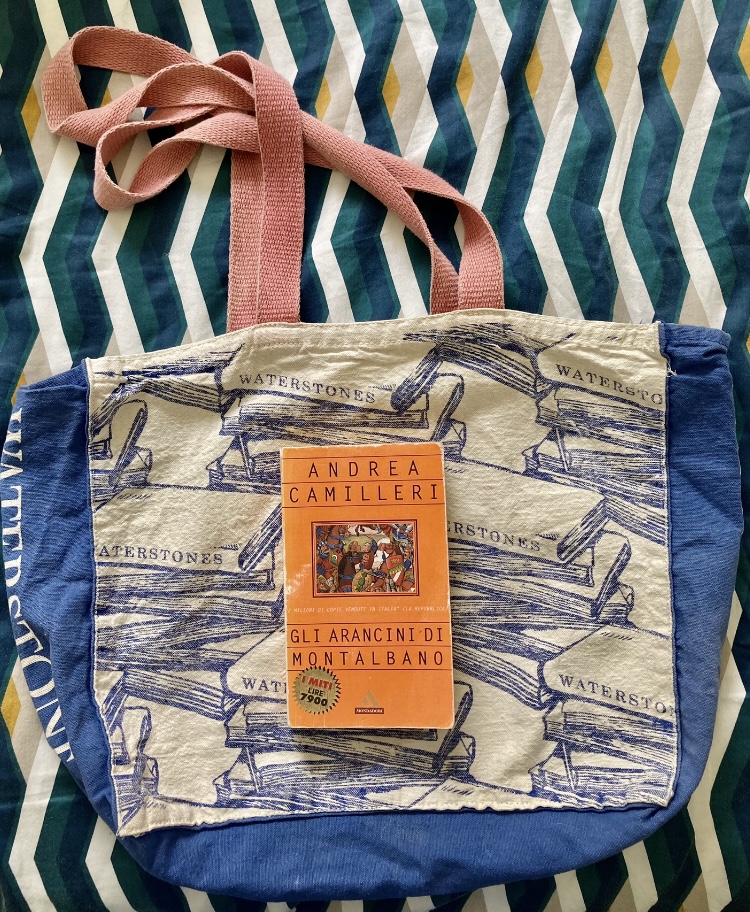 I recently started watching the Montalbano TV series on iPlayer, so I couldn't resist picking up a second-hand copy of this classic that I haven't yet read!
Gli arancini di Montalbano is the second collection of detective stories featuring inspector Salvo Montalbano and his investigations in Vigàta, Sicily.
The Montalbano novels are published in the UK by Picador.
La Straniera by Claudia Durastanti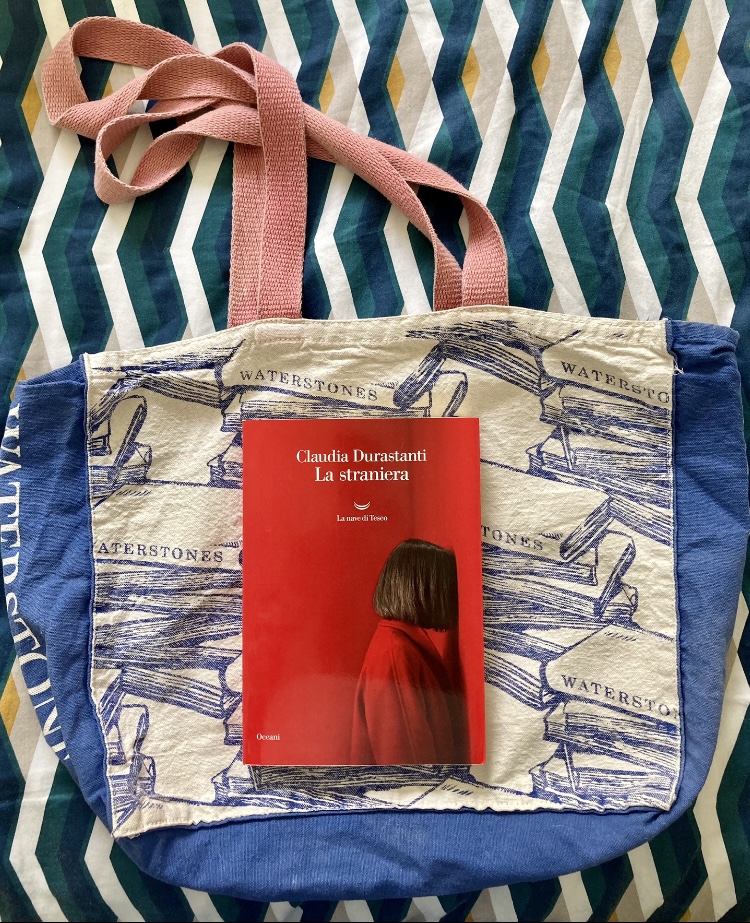 This critically acclaimed novel by Italian writer and translator Claudia Durastanti, was recommended in our latest Salmon Pink Book Club, and I was immediately intrigued.
Set between Basilicata and Brooklyn, Rome and London, childhood and future, La Straniera is an adventure that unites old and new migrations. It is a book about a contemporary sentimental education, about the knowledge of physical differences and irreducible social distances. It proves that the story of a family, its voices and its trajectories, is first of all the story of body and words where, at some point, measuring the distance from home becomes impossible.
La Straniera will be published in the UK by Fitzcarraldo Editions in 2022 and translated by Elizabeth Harris.
Alabama by Alessandro Barbero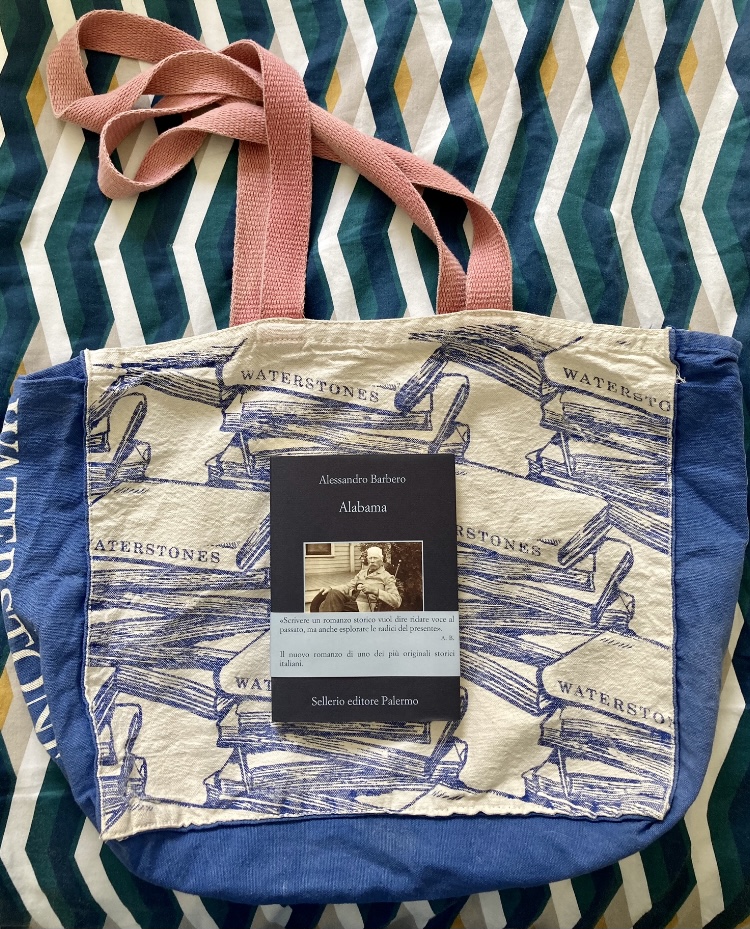 Alessandro Barbero is one of Italy's leading historians and I picked his latest historical novel as a fan of his podcast Lezioni di Storia (History Lessons).
Alabama is Barbero's 7th historical novel and it tells a story from the American Civil War, a story of systemic racism and white supremacy in the American South. Framing the historical narrative are a young student who wants to uncover the truth of the events and Dick Stanton, a former Confederate army soldier, who must confront his past on his deathbed.
And how about you? Have you returned to the bookshops yet?
Irene & Margaux