Spring is here and all we want to read are beautifully written and joyful books about love, relationships and the things that make us human!
Read on for our April recommendations on love and other stories.
Irene's picks

Everything I Know About Love by Dolly Alderton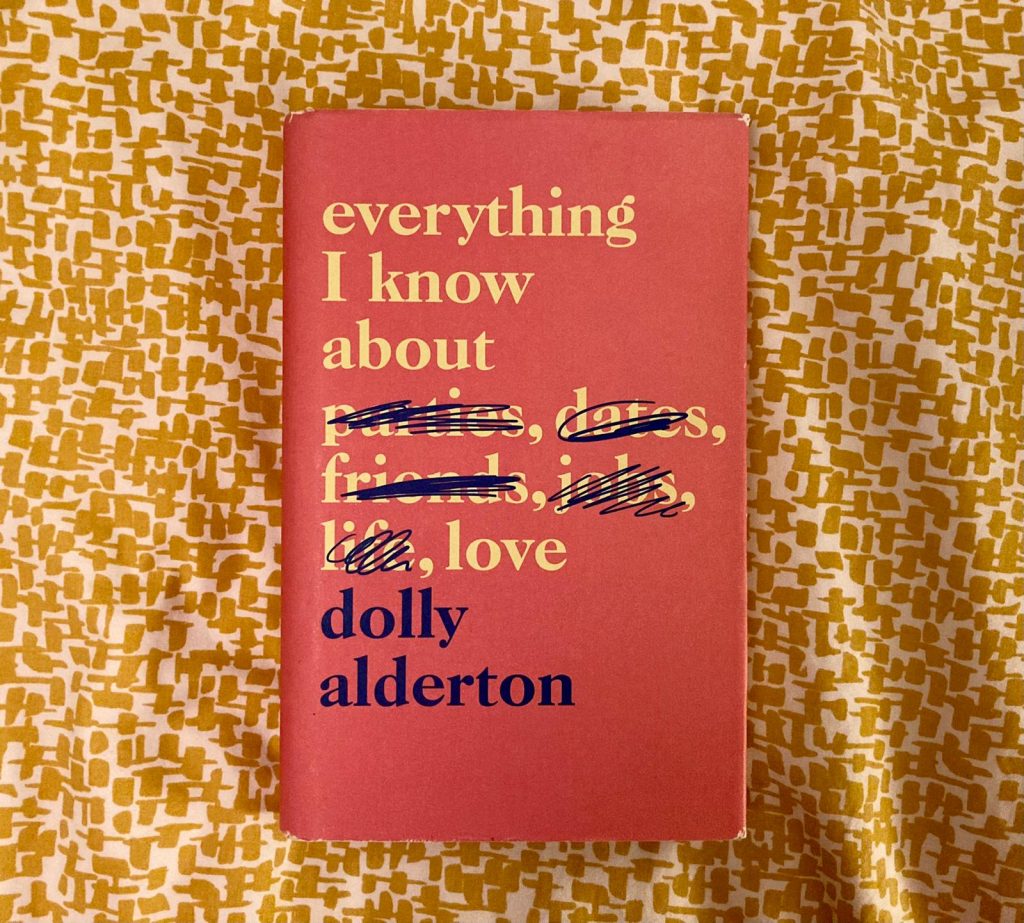 I will forever have a soft spot for this book ever since we read it for our Salmon Pink Book Club and cooked creamy salmon tagliatelle for our sisters. This is a book that reminds me of the importance of the sisterhood, of the rituals and traditions we have with our friends, of the lengths we go to for the other women in our lives and of how female friendships are the love stories you can't live without.
A spot-on, wildly funny and sometimes heart-breaking book about growing up, growing older and navigating all kinds of love along the way.
When it comes to the trials and triumphs of becoming a grown up, journalist and former Sunday Times dating columnist Dolly Alderton has not only seen it all and tried it all but written about it too.
In her intimate memoir, she vividly recounts falling in love, wrestling with self-sabotage, finding a job, throwing a socially disastrous Rod-Stewart themed house party, getting drunk, getting dumped, realising that Ivan from the corner shop is the only man you've ever been able to rely on, and finding that that your mates are always there at the end of every messy night out.
It's a book about bad dates, good friends and – above all else – about recognising that you and you alone are enough.
Everything I Know About Love is published by Penguin Books in the UK.
City of Girls by Elizabeth Gilbert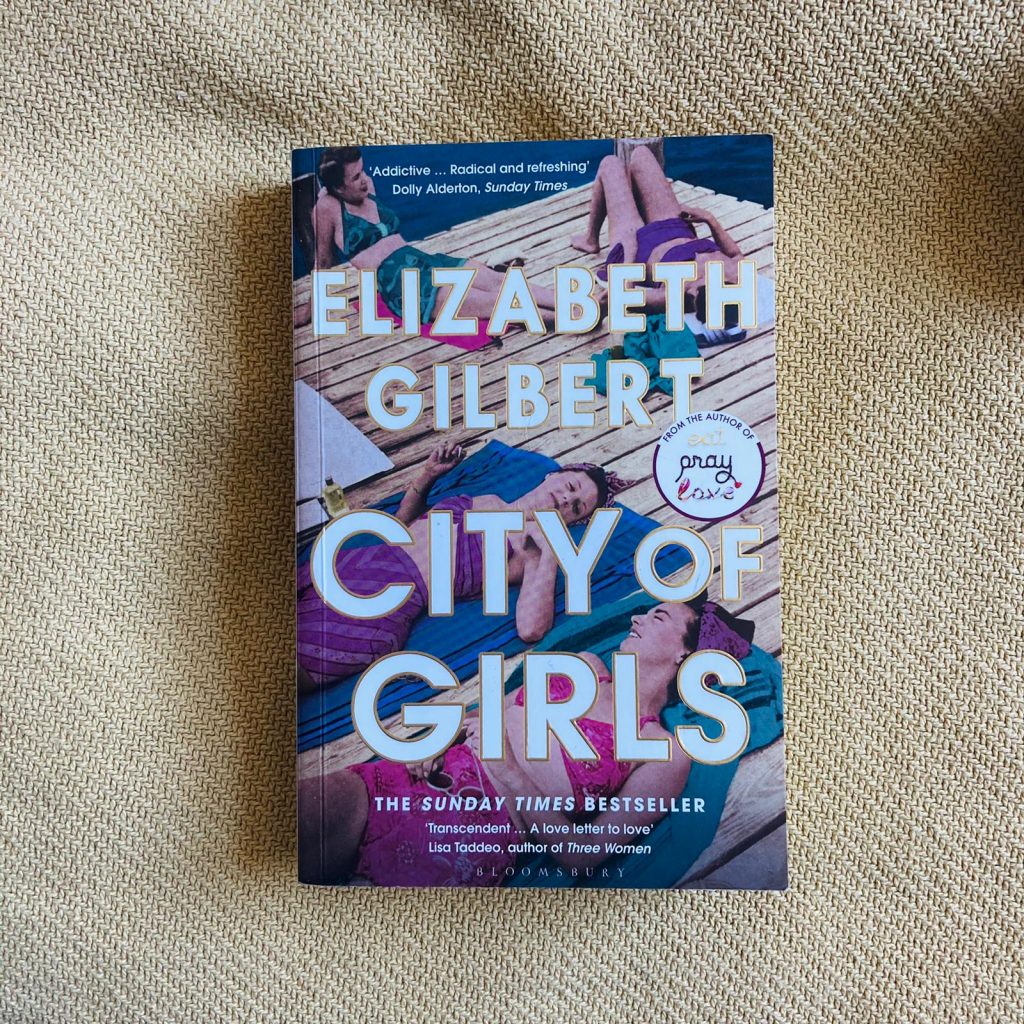 New York in the 1940s, sweaty summer flings, an unconventional theatre, and a whole wide world opening up for Vivian Morris, the young protagonist of this hilarious and heartfelt novel. From the glamour of Manhattan to the scars of World War II, this novel will gift you unforgettable characters and long-lasting friendships.
It is the summer of 1940.
Nineteen-year-old Vivian Morris arrives in New York with her suitcase and sewing machine, exiled by her despairing parents. Although her quicksilver talents with a needle and commitment to mastering the perfect hair roll have been deemed insufficient for her to pass into her sophomore year of Vassar, she soon finds gainful employment as the self-appointed seamstress at the Lily Playhouse, her unconventional Aunt Peg's charmingly disreputable Manhattan revue theatre. There, Vivian quickly becomes the toast of the showgirls, transforming the trash and tinsel only fit for the cheap seats into creations for goddesses.
Exile in New York is no exile at all: here in this strange wartime city of girls, Vivian and her girlfriends mean to drink the heady highball of life itself to the last drop. And when the legendary English actress Edna Watson comes to the Lily to star in the company's most ambitious show ever, Vivian is entranced by the magic that follows in her wake. But there are hard lessons to be learned, and bitterly regrettable mistakes to be made. Vivian learns that to live the life she wants, she must live many lives, ceaselessly and ingeniously making them new.
City of Girls is published by Bloomsbury in the UK.
The Gentleman's Guide to Vice and Virtue by Mackenzi Lee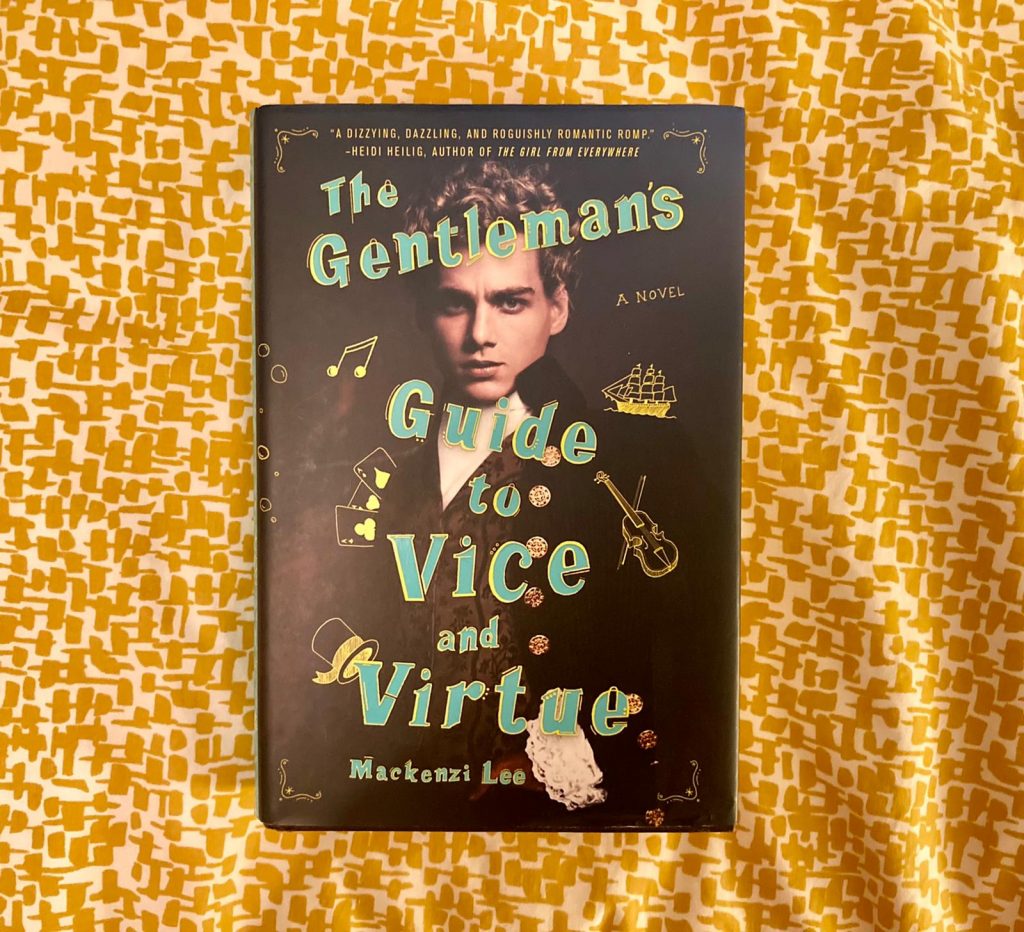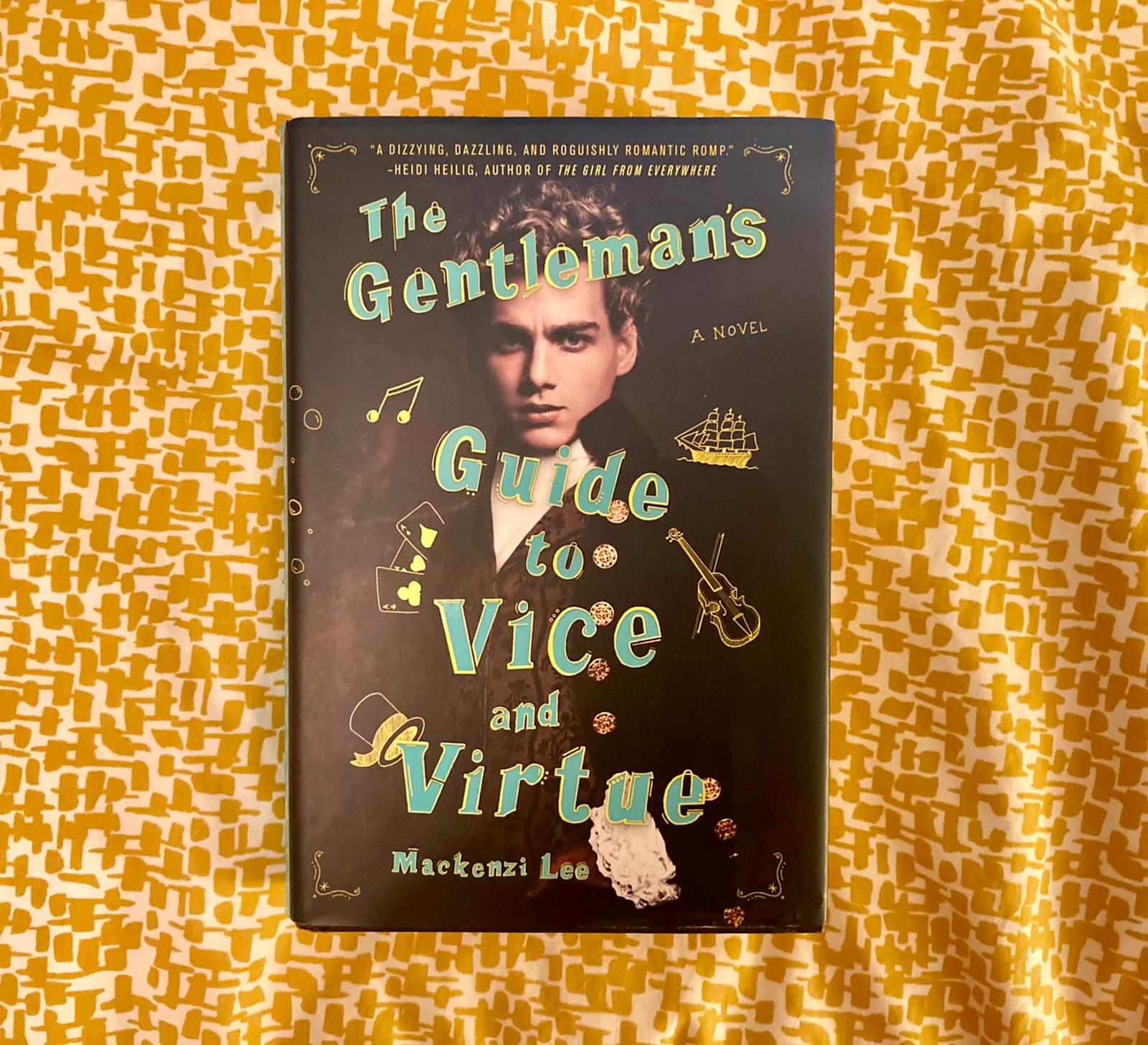 There's nothing quite like wrapping up in a blanket and reading a historical novel, even better when it's a young adult one. Brace yourselves for adventures, endless flirting and a very stubborn British lord.
A young bisexual British lord embarks on an unforgettable Grand Tour of Europe with his best friend/secret crush. An 18th-century romantic adventure for the modern age written by This Monstrous Thing author Mackenzi Lee.
Henry "Monty" Montague doesn't care that his roguish passions are far from suitable for the gentleman he was born to be. But as Monty embarks on his grand tour of Europe, his quests for pleasure and vice are in danger of coming to an end. Not only does his father expect him to take over the family's estate upon his return, but Monty is also nursing an impossible crush on his best friend and traveling companion, Percy.
So Monty vows to make this yearlong escapade one last hedonistic hurrah and flirt with Percy from Paris to Rome. But when one of Monty's reckless decisions turns their trip abroad into a harrowing manhunt, it calls into question everything he knows, including his relationship with the boy he adores.
Witty, dazzling, and intriguing at every turn, The Gentleman's Guide to Vice and Virtue is an irresistible romp that explores the undeniably fine lines between friendship and love.
The Gentleman's Guide to Vice and Virtue is published by HarperCollins Publishers in the UK.
Margaux's picks
Conversations with Friends by Sally Rooney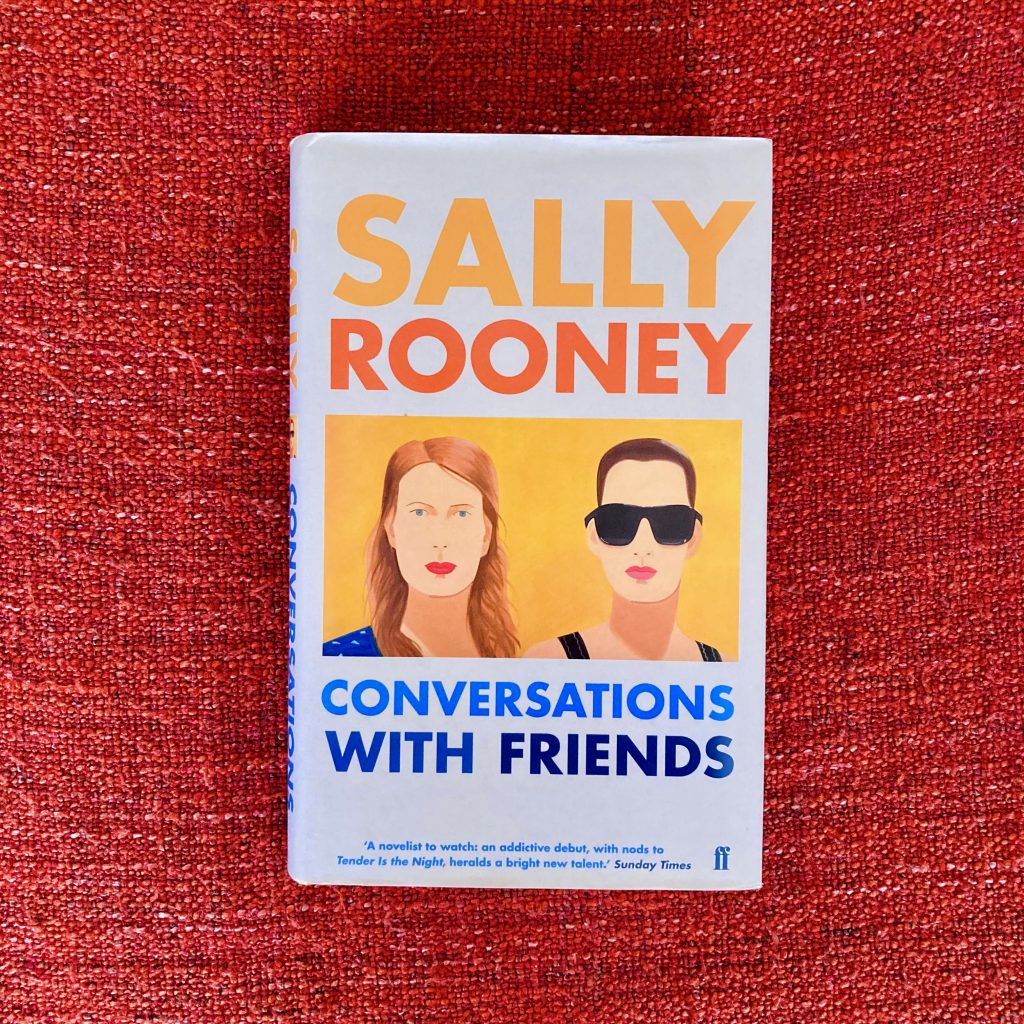 A classic pick to kick us off today. Sally Rooney's debut novel is a read that will stay with me forever, this much I know. However, I'm unsure how I'd read this book if I were to pick it up again today. Differently, the most likely. That is to me the beauty of Conversations with Friends, its sharpness yet openness, an entire generation in constant conversation about what it means to love. I simply love this book.
Frances, Bobbi, Nick and Melissa ask each other endless questions. As their relationships unfold, in person and online, they discuss sex and friendship, art and literature, politics and gender, and, of course, one another.
Twenty-one-year-old Frances is at the heart of it all, bringing us this tale of a complex menage-a-quatre and her affair with Nick, an older married man.
You can read Conversations with Friends as a romantic comedy, or you can read it as a feminist text.
You can read it as a book about infidelity, about the pleasures and difficulties of intimacy, or about how our minds think about our bodies.
However you choose to read it, it is an unforgettable novel about the possibility of love.
Conversations with Friends is published by Faber & Faber in the UK.
The Dud Avocado by Elaine Dundy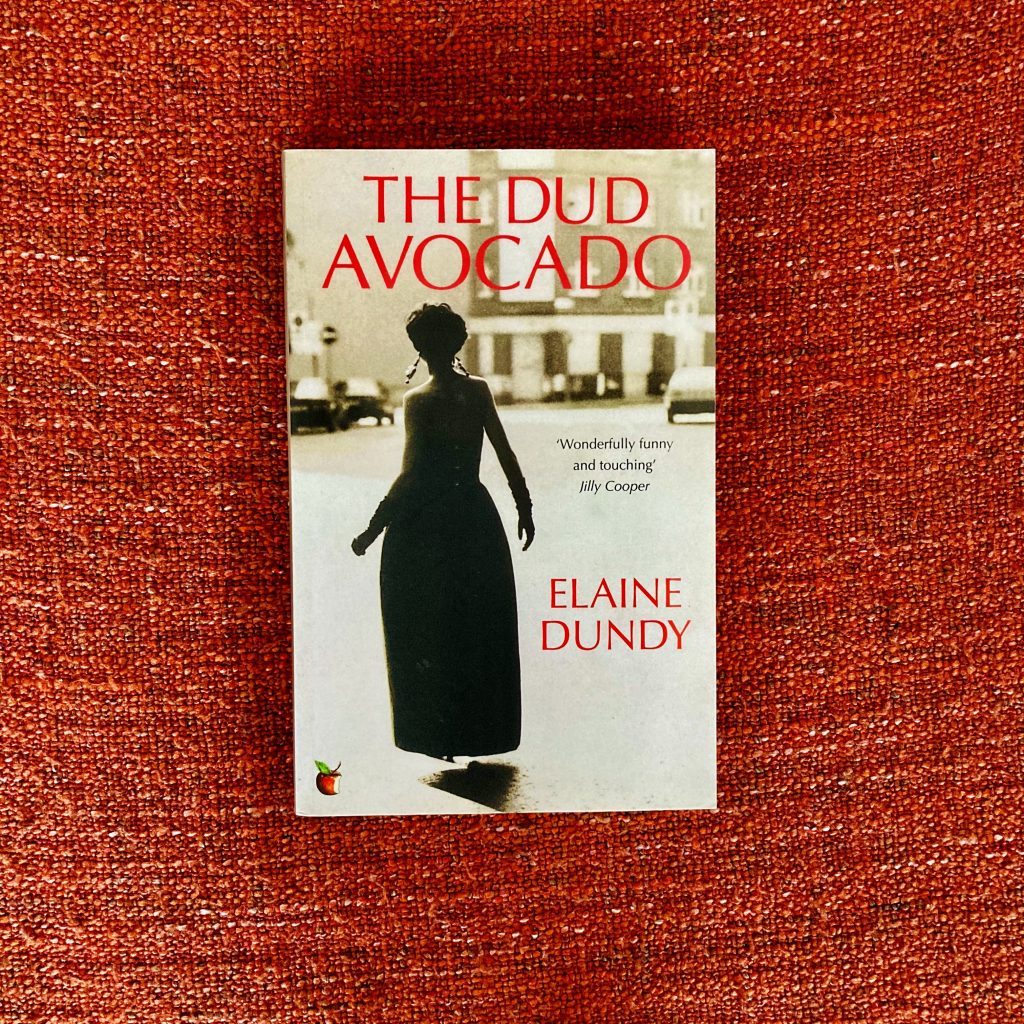 A book about one of the most important kinds of love: the love relationship with yourself. Elaine Dundy's prose is sassy and frivolous; The Dud Avocado is a bellini cocktail in the form of  a novel, sweet, bubbly and elegant. Pink hair, Parisian parties, affairs… search no more for your lockdown boredom break-out novel!
Sally Jay Gorce is a woman with a mission. It's the 1950s, she's young, and she's in Paris. Having dyed her hair pink, she wears evening dresses in the daytime and vows to go native in a way not even the natives can manage. Embarking on an educational programme that includes an affair with a married man (which fizzles out when she realises he's single and wants to marry her); nights in cabarets and jazz clubs in the company of assorted "citizens of the world"; an entanglement with a charming psychopath; and a bit part in a film financed by a famous matador. But an education like this doesn't come cheap. Will our heroine be forced back to the States to fulfill her destiny as a librarian, or can she keep up her whirlwind Parisian existence?
The Dud Avocado is published by Little, Brown Book Group in the UK.
Heartburn by Nora Ephron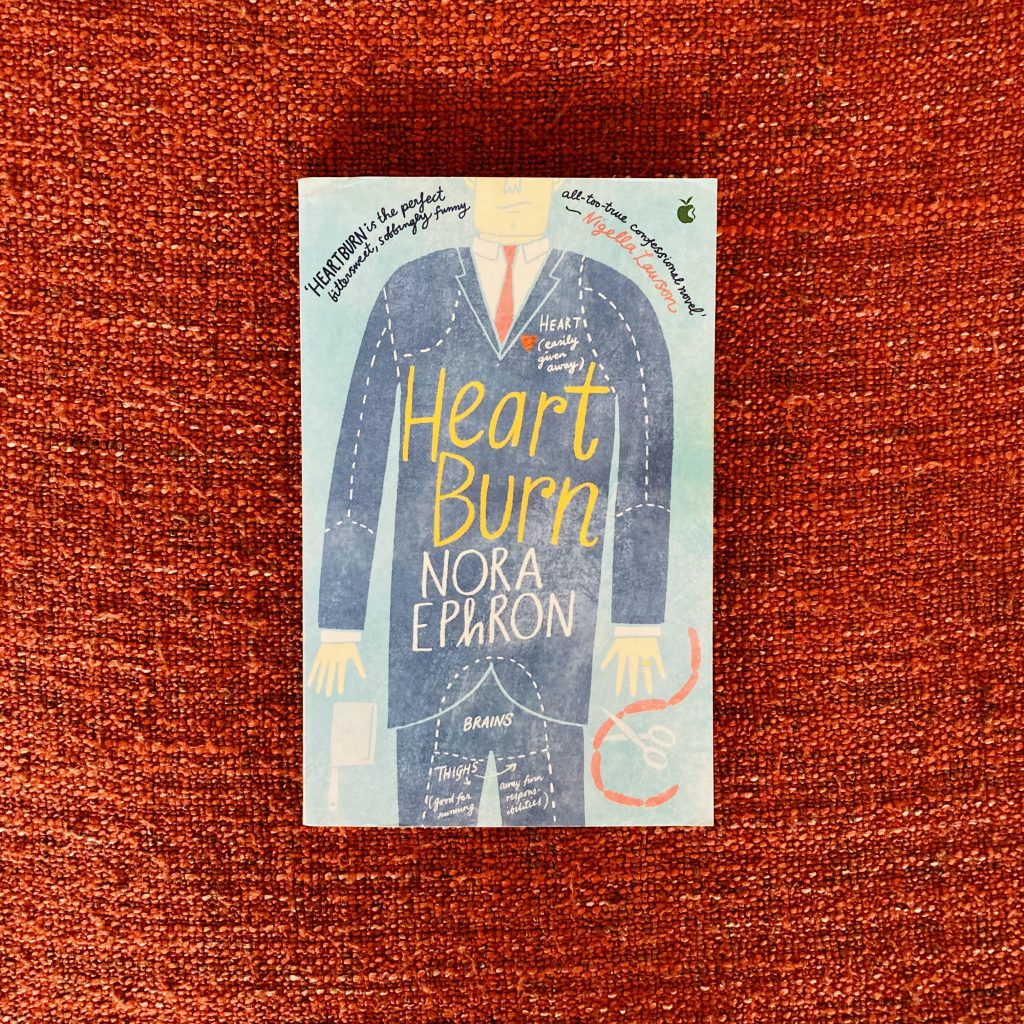 A book that makes me do something I rarely do: read and reread the same book. I adore Heartburn for its joy and the life it frames, in twists and turns, Nora Ephron constantly whispering in her readers' ears: if you don't laugh at yourself then what can you possibly laugh about? I cannot recommend enough listening to the audio edition, read by the one and unique Meryl Streep.
Seven months into her pregnancy, Rachel discovers that her husband is in love with another woman. The fact that this woman has a 'neck as long as an arm and a nose as long as a thumb' is no consolation. Food sometimes is, though, since Rachel is a cookery writer, and between trying to win Mark back and wishing him dead, she offers us some of her favourite recipes. Heartburn is a roller coaster of love, betrayal, loss and – most satisfyingly – revenge.
This is Nora Ephron's (screenwriter of When Harry Met Sally and Sleepless in Seattle) roman a clef: 'I always thought during the pain of the marriage that one day it would make a funny book,' she once said – And it is!
Heartburn is published by Virago in the UK. 
Irene & Margaux