We all have those classics on the shelves, the ones we have picked up and put down multiple times with the excuse of not being in the mood. As we stay at home and confront the bookcase, these are the 6 classics we promise (salmon pinky promise) to finally read!
Margaux:
Nana by Emile Zola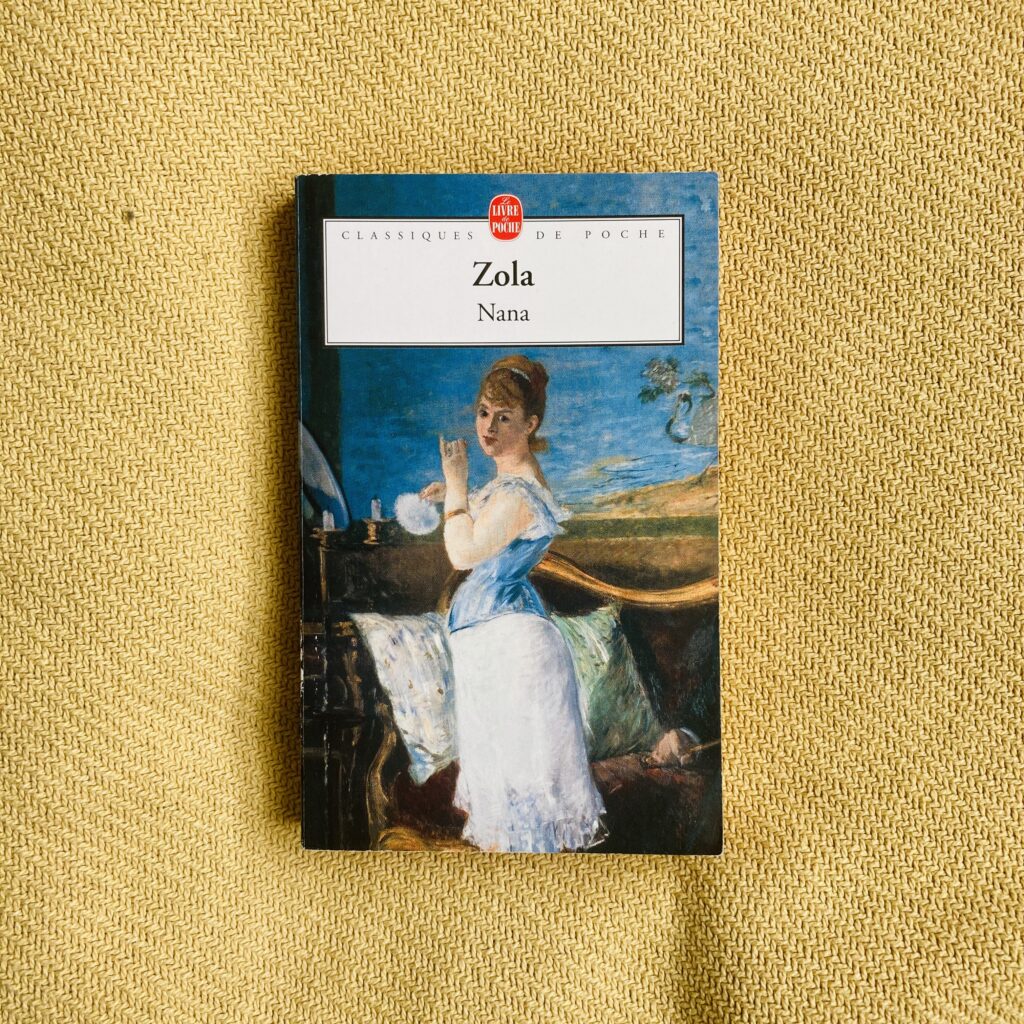 I've been a fan of Zola's Rougon-Macquart series since my school days. My two favourite volumes are L'Assommoir and Au Bonheur des Dames (The Ladies' Paradise). Somehow I never got around reading Nana so perhaps it's time I do?
Born to drunken parents in the slums of Paris, Nana lives in squalor until she is discovered at the Theatre des Varietes. She soon rises from the streets to set the city alight as the most famous high-class prostitute of her day. Rich men, Comtes and Marquises fall at her feet, great ladies try to emulate her appearance, lovers even kill themselves for her. Nana's hedonistic appetite for luxury and decadent pleasures knows no bounds – until, eventually, it consumes her. Nana provoked outrage on its publication in 1880, with its heroine damned as 'the most crude and bestial sort of whore', yes the language of the novel makes Nana almost a mythical figure: a destructive force preying on a corrupt society.
Penguin Random House publish an English translation, by George Holden.
Tender is the Night by F. Scott Fitzgerald
Here is a book I've moved from my library onto my bedside table a countless number of times, and yet never actually read(!).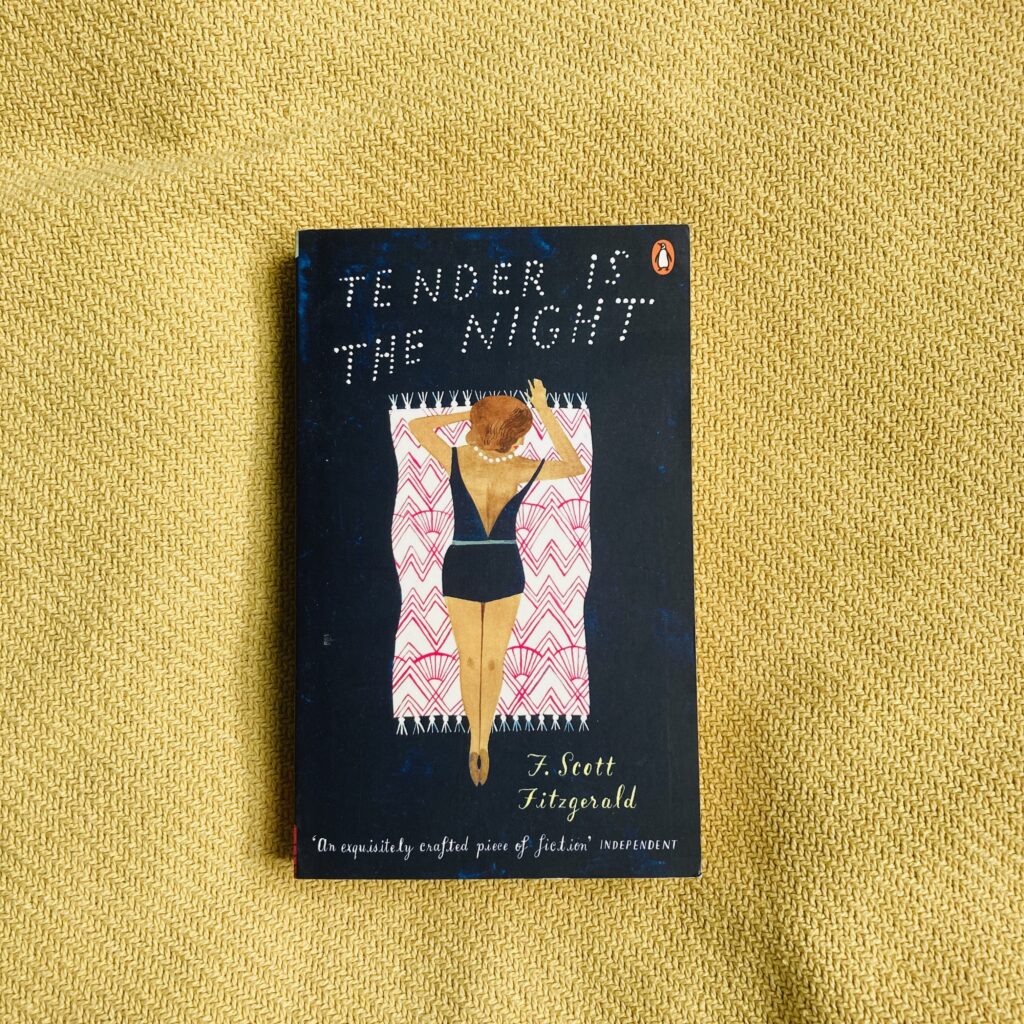 Between the First World War and the Wall Street Crash the French Riviera was the stylish place for wealthy Americans to visit. Among the most fashionable are psychoanalyst Dick Diver and his wife Nicole, who hold court at their villa. Into their circle comes Rosemary Hoyt, a film star, who is instantly attracted to them, but understands little of the dark secrets and hidden corruption that hold them together. As Dick draws closer to Rosemary, he fractures the delicate structure of his marriage and sets both Nicole and himself on to a dangerous path where only the strongest can survive. In this exquisite, lyrical novel, Fitzgerald has poured much of the essence of his own life; he has also depicted the age of materialism, shattered idealism and broken dreams.
Tender is the Night is available in the UK as a Penguin Modern Classics.
La luna e i falò by Cesare Pavese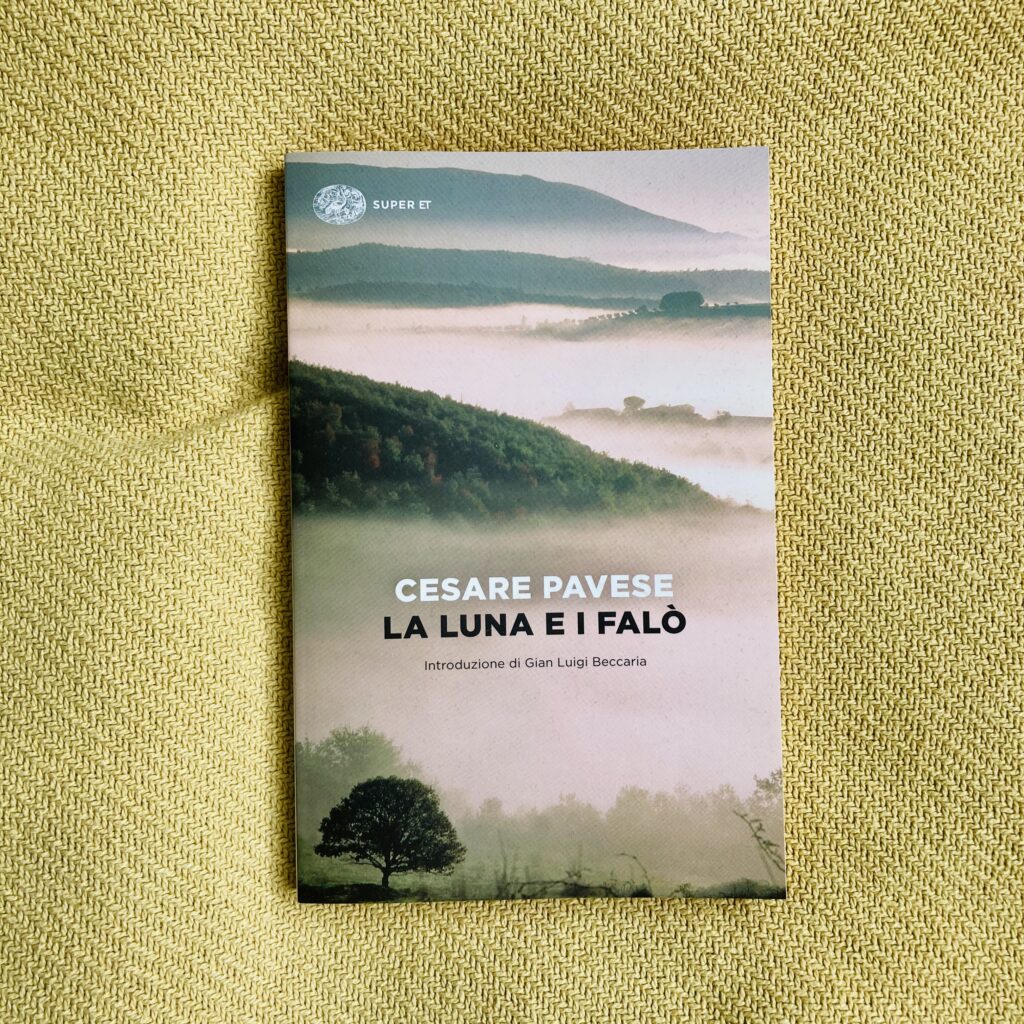 I fell in love with Natalia Ginzburg's memory of Cesare Pavese eating cherries the day I read Family Lexicon, and I have wanted to dive into his work since. La luna e i falò is my next challenge as I continue my Italian class.
Having made his fortune in America, Eel is magnetically drawn back to the Piedmontese countryside where he grew up poor and illegitimate. Spending the summer wandering its valleys and vineyards with his childhood friend Nuto, Eel obsessively returns in memory to the farm where he worked as an adolescent, and to his employer's beautiful daughters. The landscape and its people seem locked in timeless rituals; but as Eel discovers the secret stories of the partisans who hid out in the hills during the war, he comes to recognize that the truth is both more complicated and more disturbing.
La luna e i falò is translated by Penguin Random House in the UK. The first English language translation was undertaken by Louise Sinclair in 1952. A more recent translation by R. W. Flint, was published in 2002 with the title The Moon and the Bonfires.
Irene:
Anna Karenina by Leo Tolstoy
My father has a shelf dedicated to the Russians in his bookcase, one I have glanced over in my adolescence, always cautious of those imposing tomes. I think the time has come to open one and start with none other than Anna Karenina.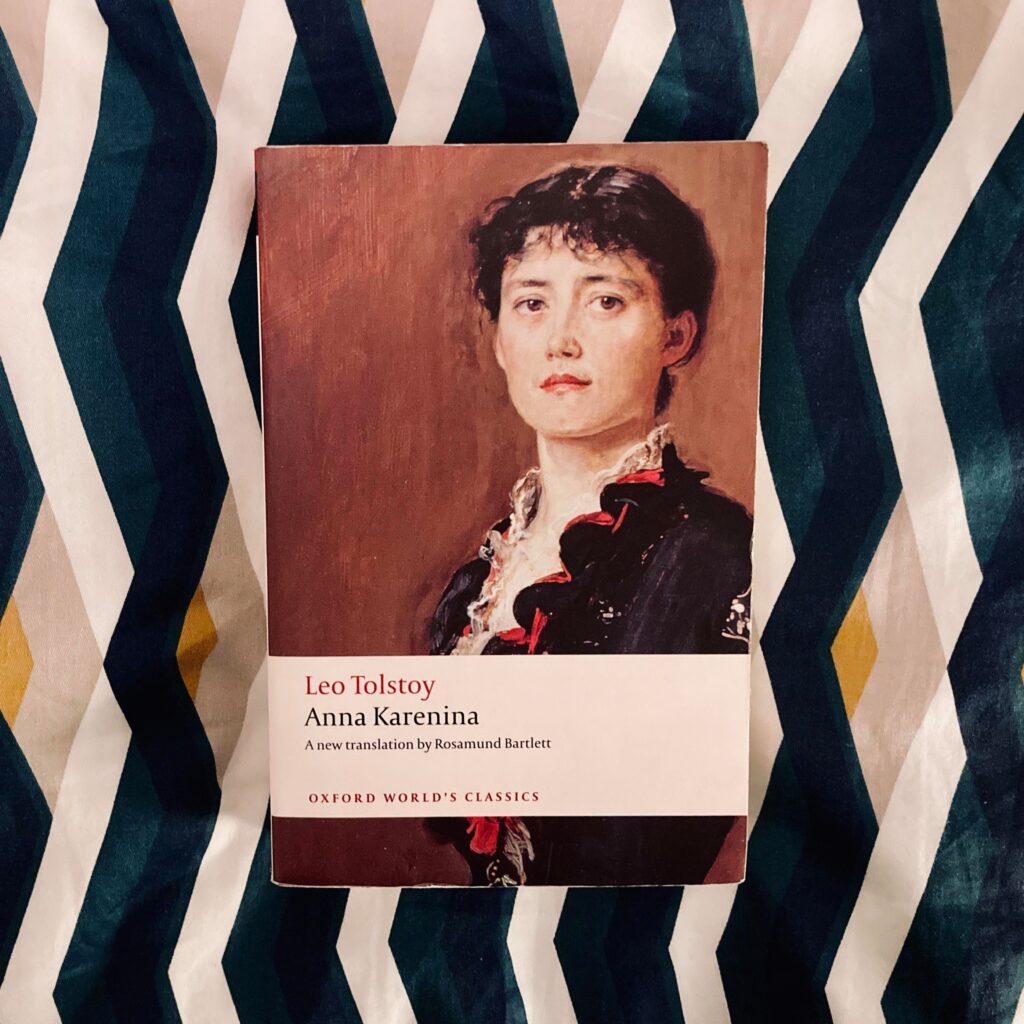 Love… it means too much to me, far more than you can understand. At its simplest, Anna Karenina is a love story. It is a portrait of a beautiful and intelligent woman whose passionate love for a handsome officer sweeps aside all other ties – to her marriage and to the network of relationships and moral values that bind the society around her. The love affair of Anna and Vronsky is played out alongside the developing romance of Kitty and Levin, and in the character of Levin, closely based on Tolstoy himself, the search for happiness takes on a deeper philosophical significance. One of the greatest novels ever written, Anna Karenina combines penetrating psychological insight with an encyclopedic depiction of Russian life in the 1870s. The novel takes us from high society St Petersburg to the threshing fields on Levin's estate, with unforgettable scenes at a Moscow ballroom, the skating rink, a race course, a railway station. It creates an intricate labyrinth of connections that is profoundly satisfying, and deeply moving. Rosamund Bartlett's translation conveys Tolstoy's precision of meaning and emotional accuracy in an English version that is highly readable and stylistically faithful. Like her acclaimed biography of Tolstoy, it is vivid, nuanced, and compelling.
Oxford University Press publish the pictured edition, translated by Rosamund Bartlett
Mrs. Dalloway by Virginia Woolf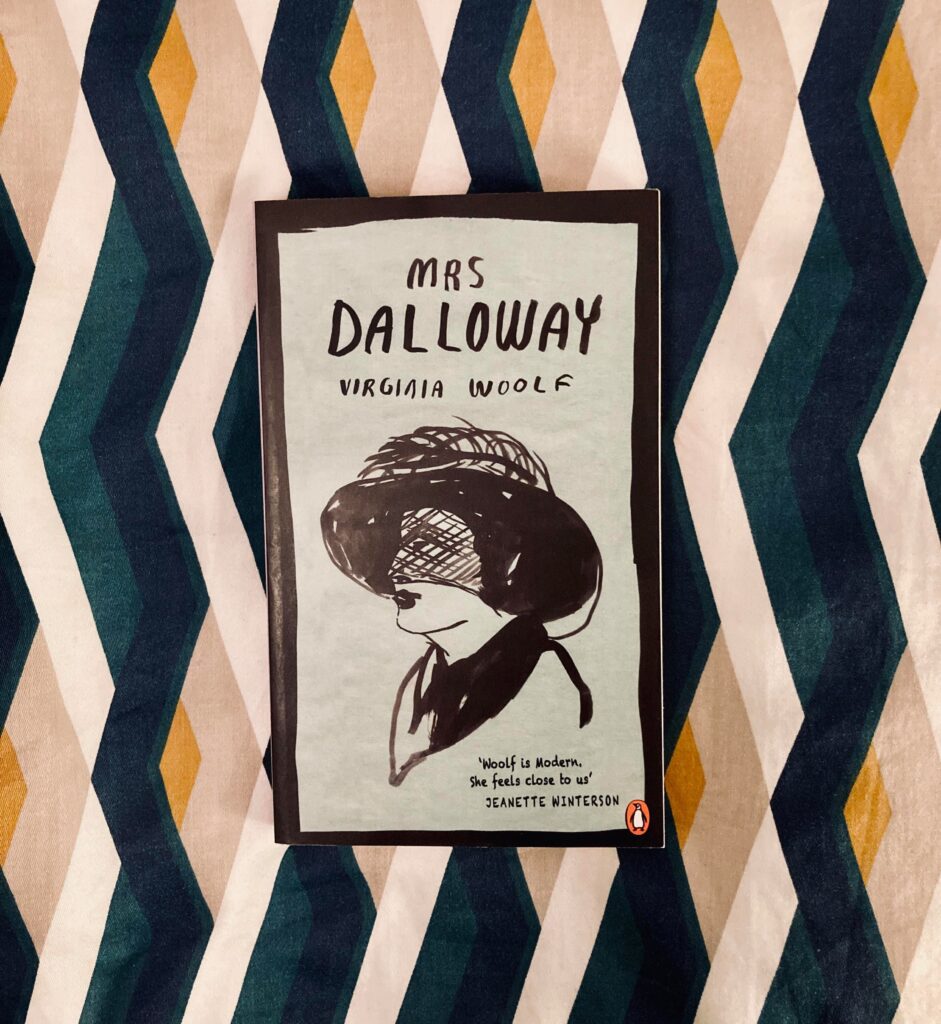 A novel I have wanted to read since studying Stephen Daldry's film The Hours. As we spend more and more time at home, sitting with our impressions, minute by minute, this classic will keep me company as I head to buy the flowers myself.
In Mrs Dalloway, Virginia Woolf explores the events of one day, impression by impression, minute by minute, as Clarissa Dalloway's and Septimus Smith's worlds look set to collide – this classic novel is beautifully repackaged as part of the Penguin Essentials range.
On a June morning in 1923, Clarissa Dalloway, the glittering wife of a Member of Parliament, is preparing for a party she is giving that evening. As she walks through London, buying flowers, observing life, her thoughts are of the past and she remembers the time when she was as young as her own daughter Elizabeth, her romance with Peter Walsh, now recently returned from India; and the friends of her youth. Elsewhere in London Septimus Smith is being driven mad by shell shock. As the day draws to its end, his world and Clarissa's collide in unexpected ways.
Penguin Books publish the pictured edition in their Penguin Essentials range.
Love in the Time of Cholera by Gabriel García Marquez
Another book that's been on my list for years, I can't wait to delve into love in its many different facets.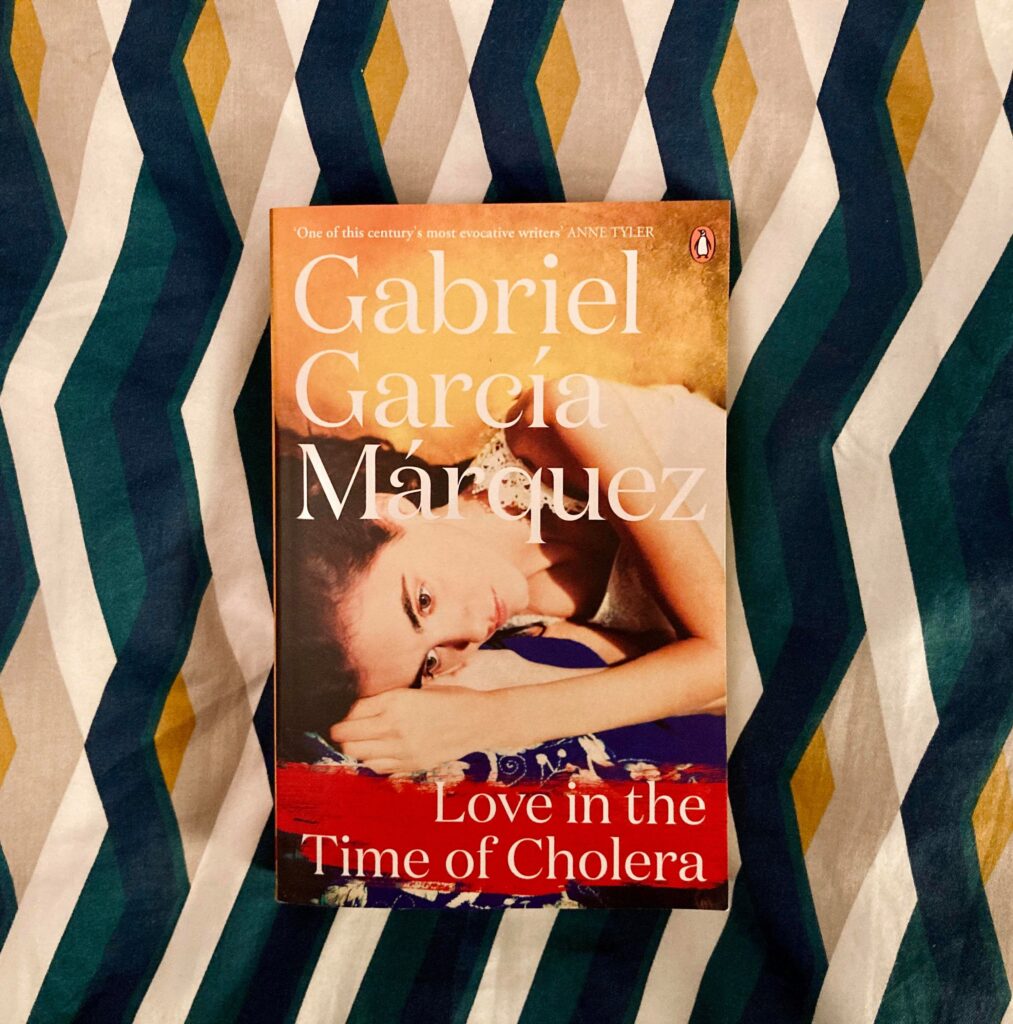 'It was inevitable: the scent of bitter almonds always reminded him of the fate of unrequited love'
Fifty-one years, nine months and four days have passed since Fermina Daza rebuffed hopeless romantic Florentino Ariza's impassioned advances and married Dr Juvenal Urbino instead. During that half-century, Florentino has fallen into the arms of many delighted women, but has loved none but Fermina.
When Fermina's husband is killed trying to retrieve his pet parrot from a mango tree, Florentino seizes his chance to declare his enduring love. But can young love find new life in the twilight of their lives?
Love in the Time of Cholera is published by Penguin Books.
What are the classics you've always wanted to read? Tell us in comments and join us in reading!
Irene & Margaux