In a year that kept us apart and in separate kitchens, one thing that brought us together were the books we recommended and borrowed from the other, now inhabiting the other's shelf. They are our friendship's library.
Here are the six books that we shared in 2020.
Tiny Moons: A Year of Eating in Shanghai by Nina Mingya Powles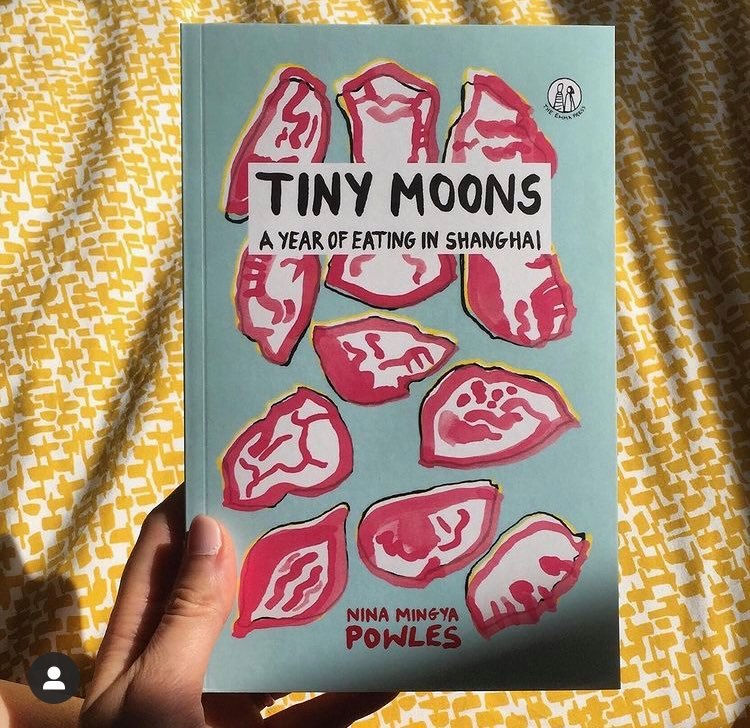 Tiny Moons is a book that sang to us both in 2020, finding a place on our special books' shelves. As we longed to eat alone in a new city, to see our families and to taste the tastes of home, Nina Mingya Powles' writing accompanied us like a lullaby, it left us hungry for living.
Tiny Moons is a collection of essays about food and belonging. Nina Mingya Powles journeys between Wellington, Kota Kinabalu and Shanghai, tracing the constants in her life: eating and cooking, and the dishes that have come to define her. Through childhood snacks, family feasts, Shanghai street food and student dinners, she attempts to find a way back towards her Chinese-Malaysian heritage.
Tiny Moons is published by The Emma Press and available to purchase here.
The Lover by Marguerite Duras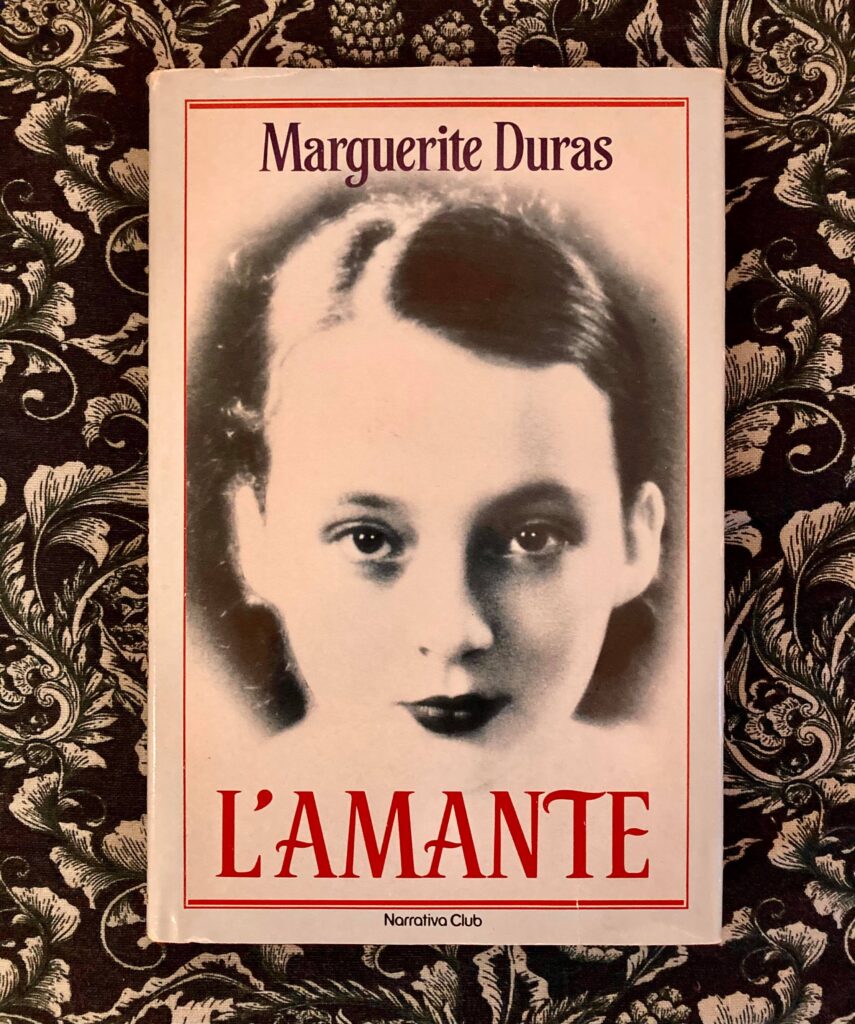 In Margaux's bedroom hangs a photo of Marguerite Duras and her mother, Duras name pops in and out of our shared thread of emails and WhatsApp often, The Lover was one of Irene's favourite reads of 2020. It'd have felt like cheating not to include Duras' most discussed novel to this round-up.
A sensational international bestseller, and winner of Frances' coveted Prix Goncourt, 'The Lover' is an unforgettable portrayal of the incandescent relationship between two lovers, and of the hate that slowly tears the girl's family apart.
Saigon, 1930s: a poor young French girl meets the elegant son of a wealthy Chinese family. Soon they are lovers, locked into a private world of passion and intensity that defies all the conventions of their society.
A sensational international bestseller, 'The Lover' is disturbing, erotic, masterly and simply unforgettable.
The Lover is translated from French and published by HarperCollins. Pictured: the first Italian Euroclub edition published on license from Feltrinelli Editore in 1985.
A Man's Place by Annie Ernaux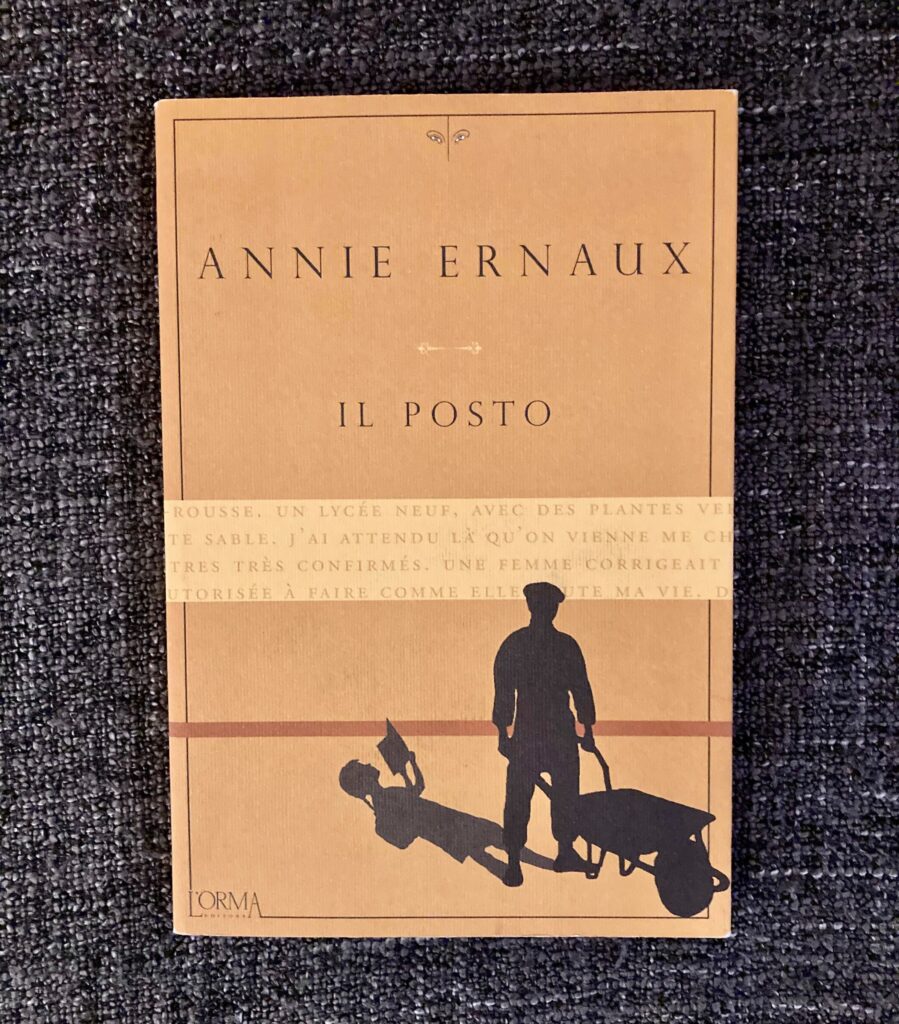 When it comes to picking which one of Annie Ernaux's books we prefer, we ponder. We each have our favourite – The Shame for Irene and A Girl's Story for Margaux – but A Man's Place is one account we re-read this year. Ernaux held our hands as we grieved this year and we wanted to pay it tribute here.
Annie Ernaux's father died exactly two months after she passed her exams for a teaching certificate. Barely educated and valued since childhood strictly for his labour, Ernaux's father had grown into a hard, practical man who showed his family little affection.
Narrating his slow ascent towards material comfort, Ernaux's cold observation in A Man's Place reveals the shame that haunted her father throughout his life. She scrutinizes the importance he attributed to manners and language that came so unnaturally to him as he struggled to provide for his family with a grocery store and cafe in rural France.
Over the course of the book, Ernaux grows up to become the uncompromising observer now familiar to the world, while her father matures into old age with a staid appreciation for life as it is and for a daughter he cautiously, even reluctantly admires.
A Man's Place is translated from French into English by Tanya Leslie and published by Fitzcarraldo. Pictured: the Italian edition published by L'Orma Editore.
Nora Webster by Colm Toíbin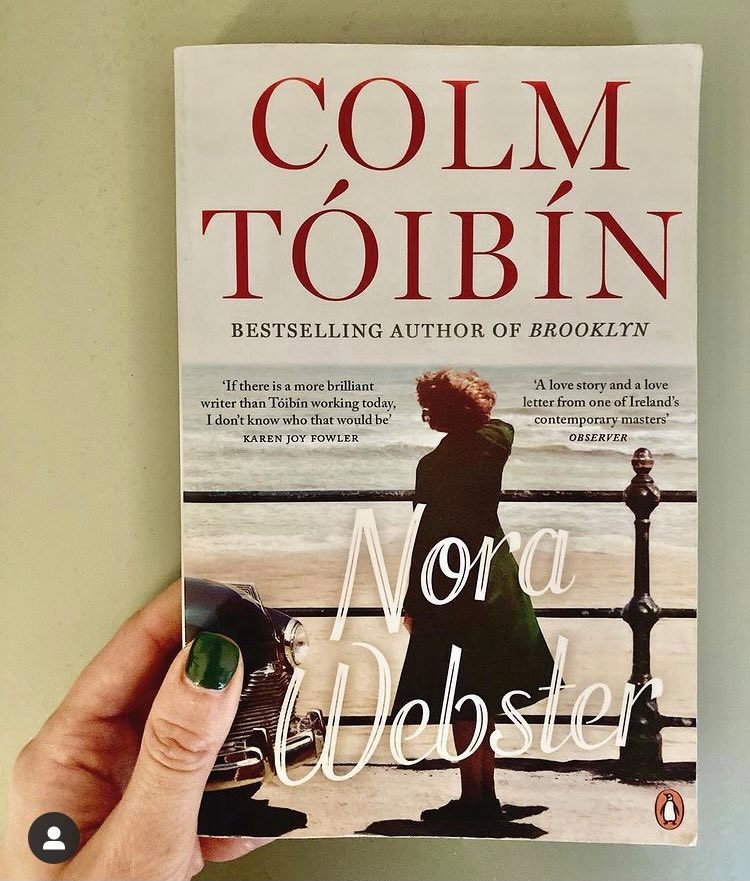 "Have you read any Colm Toíbin?" Margaux asked Irene over weekend preparations for the salmon pink book club in January 2020. Irene was looking for a blanket made of words. We headed to one of Margaux's bookshelves, the one near the windows in the living room. How comforting to know the order of a friend's books.
Margaux handed over her paperback copy and for months it sat on Irene's shelves, until the time was right and it worked its magic.
It is the late 1960s in Ireland. Nora Webster is living in a small town, looking after her four children, trying to rebuild her life after the death of her husband. She is fiercely intelligent, at times difficult and impatient, at times kind, but she is trapped by her circumstances, and waiting for any chance which will lift her beyond them.
Slowly, through the gift of music and the power of friendship, she finds a glimmer of hope and a way of starting again. As the dynamic of the family changes, she seems both fiercely self-possessed but also a figure of great moral ambiguity, making her one of the most memorable heroines in contemporary fiction.
Nora Webster was shortlisted for both the Costa and Folio Prizes and is published by Penguin Books.
Late in the Day by Tessa Hadley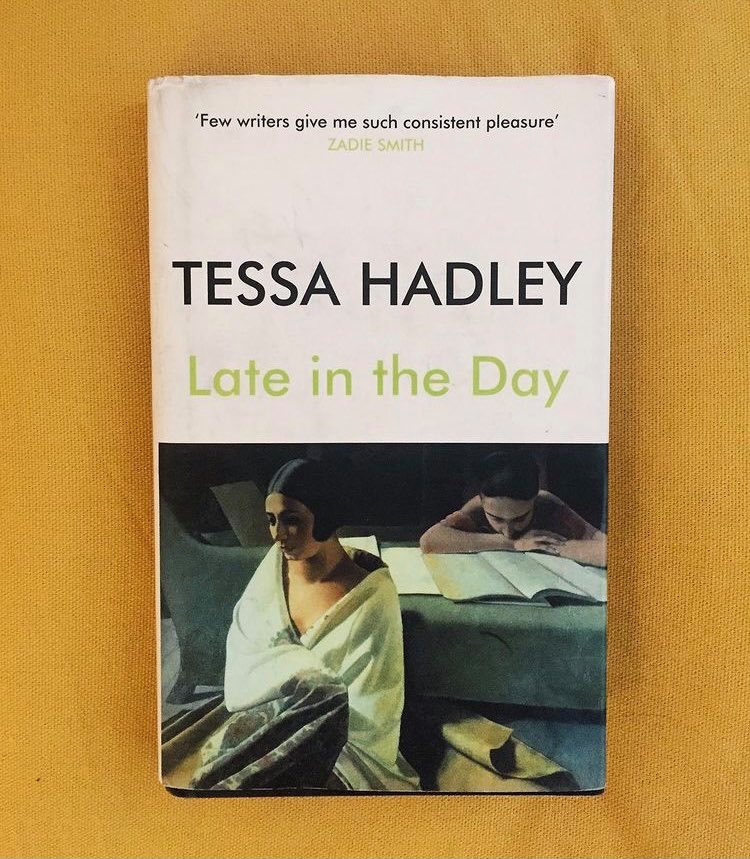 Tessa Hadley is another author Irene discovered thanks to Margaux, another 'blanket'. Hadley's seductive prose digs into the lives and intimacies of the four protagonists in ways you'll hardly find elsewhere. Loss, lust, timeless friendships and bittersweet love. One to pick up this January as we sit in our homes.
Alexandr and Christine and Zachary and Lydia have been close friends since they first met in their twenties. Thirty years later Alex and Christine are spending a leisurely summer evening at home when they receive a call from a distraught Lydia. Zach is dead.
In the wake of this profound loss, the three friends find themselves unmoored; all agree that Zach was the sanest and kindest of them all, the irreplaceable one they couldn't afford to lose.
Inconsolable, Lydia moves in with Alex and Christine. But instead of loss bringing them closer, the three of them find over the following months that it warps their relationships, as old entanglements and grievances rise from the past, and love and sorrow give way to anger and bitterness.
Late in the Day is published by Vintage. Next up from Tessa Hadley, we recommend The Past.
Daisy Jones and the Six by Taylor Jenkins Reid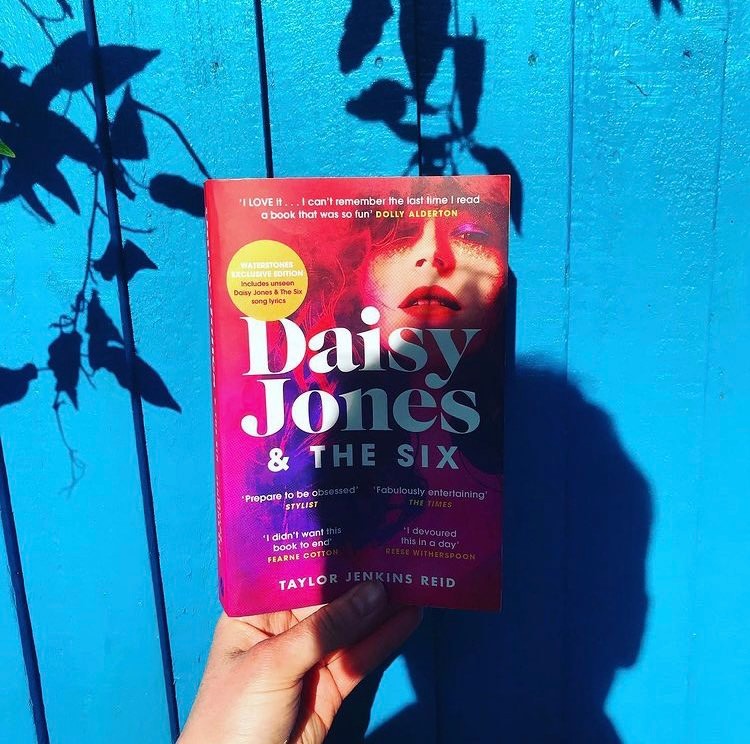 Here's one fact about us: we love a good playlist. So, we understandably binged Daisy Jones and the Six with its tales of sex, drugs and rock 'n' roll.
Read it this winter as you miss the sweaty sun and then head to listen to Caroline O'Donoghue and Tom McInnes dissecting it on Sentimental Garbage!
For a while, Daisy Jones & The Six were everywhere. Their albums were on every turntable, they sold out arenas from coast to coast, their sound defined an era. And then, on 12 July 1979, they split. Nobody ever knew why. Until now.
They were lovers and friends and brothers and rivals. They couldn't believe their luck, until it ran out. This is their story of the early days and the wild nights, but everyone remembers the truth differently.
The only thing they all know for sure is that from the moment Daisy Jones walked barefoot, on to the stage at the Whisky, the band were irrevocably changed. Making music is never just about the music. And sometimes it can be hard to tell where the sound stops and the feelings begin.
Daisy Jones and the Six is published by Cornerstone.
Happy New Year salmons!
Irene & Margaux