It's beginning to look a lot like…the time to pick your holiday reads!
Here's a little present from your salmon pink elves: 6 festive reading recommendations from fiction to autobiography to cookbooks, we've got you all covered.
Margaux's picks:
Travels with my Aunt by Graham Greene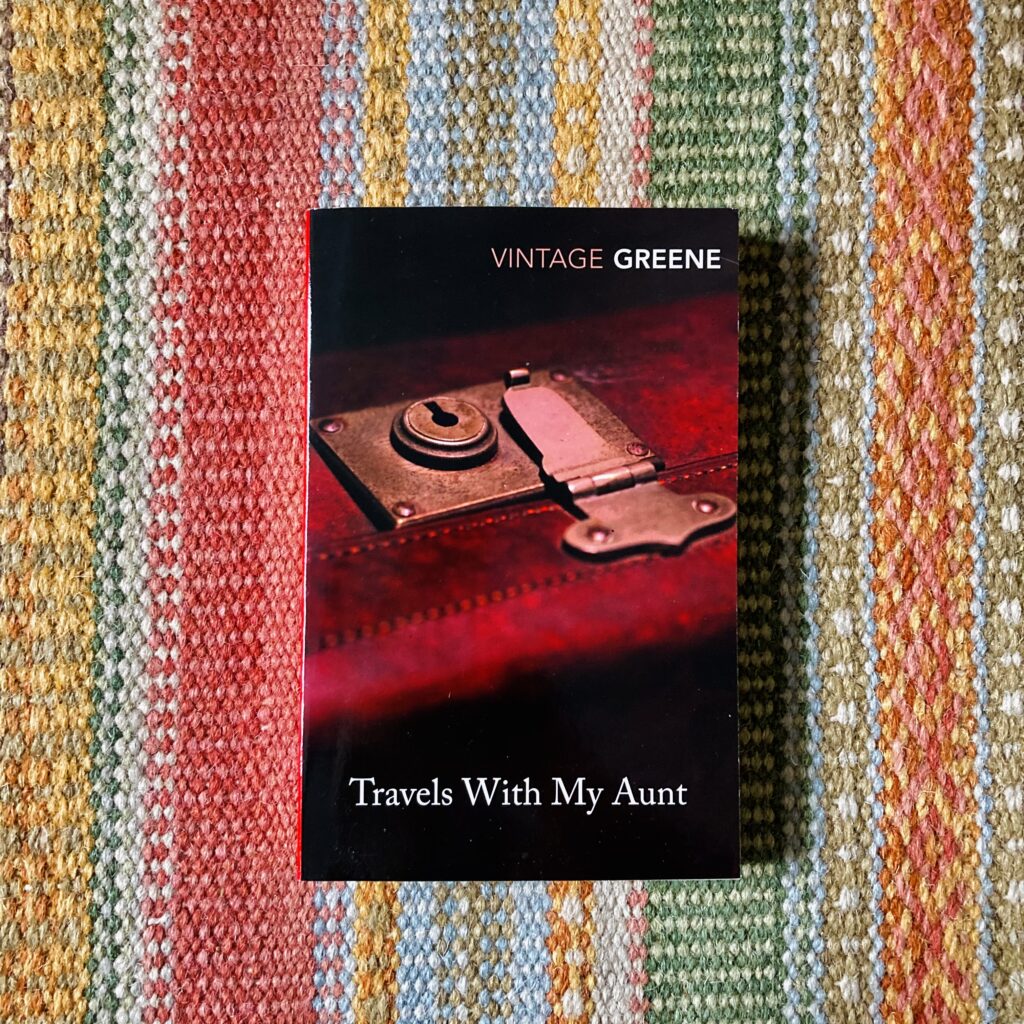 This is exactly the kind of novel I'd not pick unless we're edging towards the end of December: I'm wearing long johns, curled up on the sofa, with no other prospects for the day other than overdosing on caffeine. Overflooding with Greene's wittiness, I cannot recommend enough a trip with eccentric septuagenarian Aunt Augusta for the holiday.
Henry Pulling, a retired bank manager, meets his septuagenarian Aunt Augusta for the first time in over fifty years at what he supposes to be his mother's funeral. Soon after, she persuades Henry to abandon Southwood, to travel to Brighton, Paris, Istanbul, Paraguay, and a shiftless, twilight society of hippies, war criminals, CIA men that will help Henry come alive after a dull suburban life.
Travels with my Aunt is published by Vintage Publishing in the UK, altogether with the rest of Graham Greene's bibliography.
Olive Kitteridge by Elizabeth Strout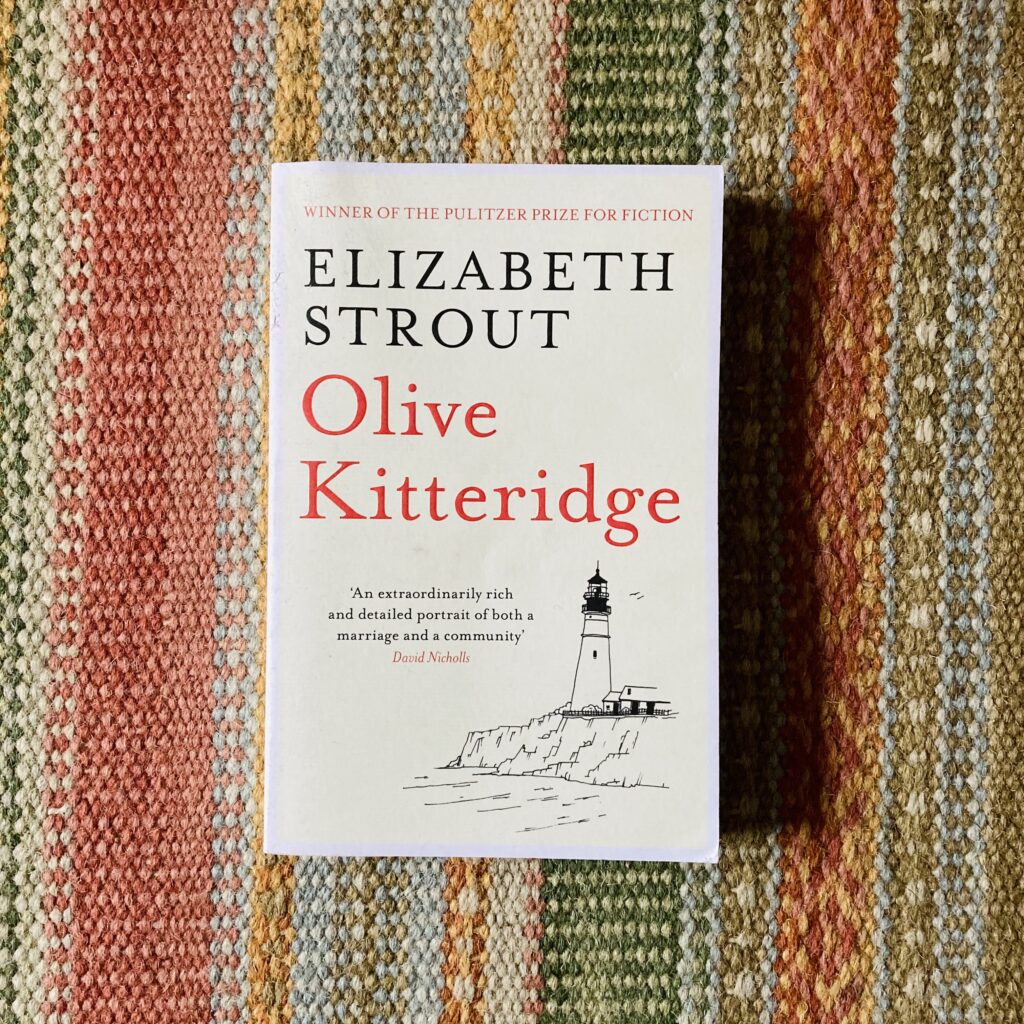 No breaking news here, we all miss a wild and noisy dinner table full of beloved people, banging glasses and passing on generous plates to one another. The best remedy I found is Elizabeth Strout, the way she builds characters, paints the ever contradictory human psychology, and how Strout's words come to life before my eyes as I pace through her books. She is the rare author I read and re-read eagerly and often. The ever cheeky us even made Olive Kitteridge our December book club read.
Olive Kitteridge: indomitable, compassionate and often unpredictable. A retired schoolteacher in a small coastal town in Maine, as she grows older she struggles to make sense of the changes in her life. She is a woman who sees into the hearts of those around her, their triumphs and tragedies.
We meet her stoic husband, bound to her in a marriage both broken and strong, and a young man who aches for the mother he lost – and whom Olive comforts by her mere presence, while her own son feels overwhelmed by her complex sensitivities.
A penetrating, vibrant exploration of the human soul, the story of Olive Kitteridge will make you laugh, nod in recognition, wince in pain, and shed a tear or two.
Elizabeth Strout won the Pulitzer prize with Olive Kitteridge and was longlisted for the Booker with both My Name is Lucy Barton and Olive, Again. Strout is published by Simon & Schuster in the UK.
River Cottage Handbook No.2: Preserves by Pan Corbin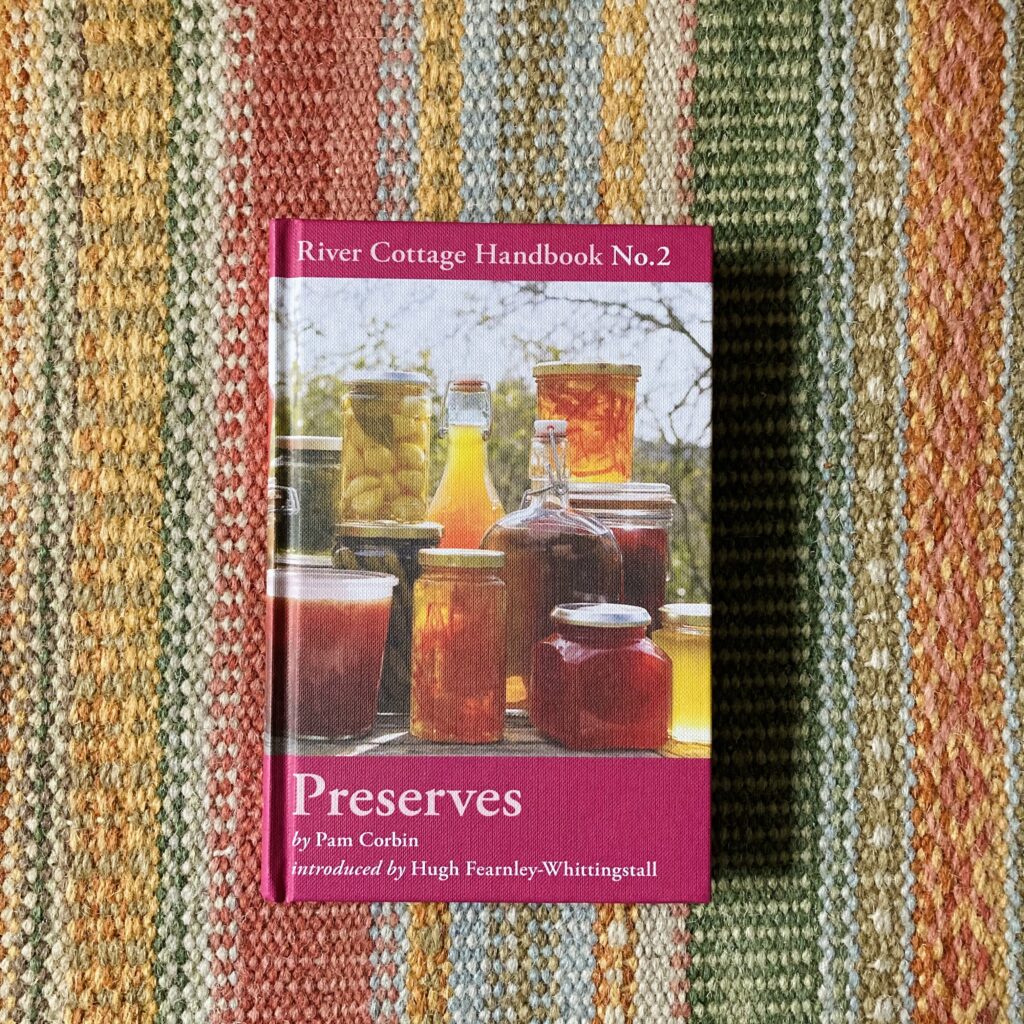 During the holiday period, I will diligently sit at my kitchen table and plan the year ahead. I'll be spending a great time with the River Cottage Handbook on preserving, memorising which jars to seal at which point of the year, where and when to find each ingredient. I'm nostalgic for the seasons. I love that Pam Corbin has classified preserves – vinegar, cooked, salty etc. – both geographically and seasonally. Next on my list are a chilli pepper jelly, a spiced pickled pear preserve and a classic jar of pickled onions.
Preserving is a centuries-old way to make the most out of every season, stretching the more bountiful months into the sparser ones – and what's more, it is fun, rewarding and easy to learn. Explaining the history, science and basic processes of preserving, Pam Corbin guides us through a world of jams, jellies, butters, curds, pickles, chutneys, cordials, liqueurs, vinegars and sauces that can be made from local produce throughout the year. She includes 75 recipes, covering everything from traditional favourites such as raspberry jam, lemon curd, quince cheese and sloe gin, to fresh new combinations such as apple butter, cucumber pickle and nettle pesto. The handbook includes seasonable tables, regional maps, flow charts of all the preserving processes and full-colour photographs throughout, and is completed by a directory of equipment and useful addresses. With a textured hard cover and an introduction by Hugh Fearnley-Whittingstall, Preserves is a concise and inspiring guide to an age-old art for kitchen beginners and keen preservers alike.
The River Cottage Handbooks are published by Bloomsbury. We highly rate the No.1 on mushrooms and No.5, Edible Seashore.
Irene's picks
My Brilliant Friend by Elena Ferrante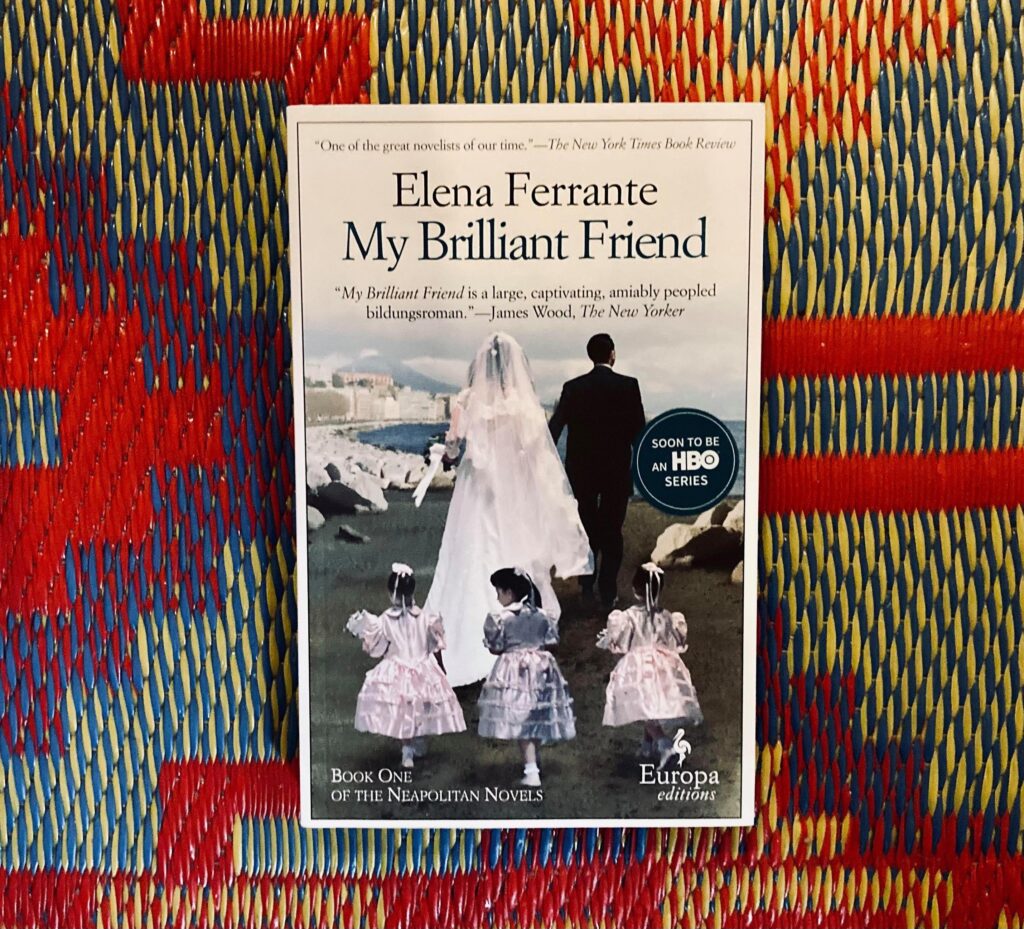 I always feel more Italian at Christmas. Every year, the town comes alive with gospel choirs singing in the street, the tree in the town's square and my mother's shop brimming with the glitter of ribbons and wrapping paper. This year, I will miss my loud-mouthed family, the pots banging from 6am, and my tiny grandmother carrying her weight in homemade broth. So, what's better than a family and friendship saga to beat these blues? My Brilliant Friend is the first volume in Elena Ferrante's tetralogy, which I can't wait to revisit this holiday season, mentally travelling to the streets of Naples and the depths of female friendship.
The story begins in the 1950s, in a poor but vibrant neighborhood on the outskirts of Naples. Growing up on these tough streets the two girls learn to rely on each other ahead of anyone or anything else. As they grow, as their paths repeatedly diverge and converge, Elena and Lila remain best friends whose respective destinies are reflected and refracted in the other.
They are likewise the embodiments of a nation undergoing momentous change. Through the lives of these two women, Ferrante tells the story of a neighborhood, a city, and a country as it is transformed in ways that, in turn, also transform the relationship between her protagonists, the unforgettable Elena and Lila.
My Brilliant Friend and the other books in the saga are published by Europa Editions.
Role Models by John Waters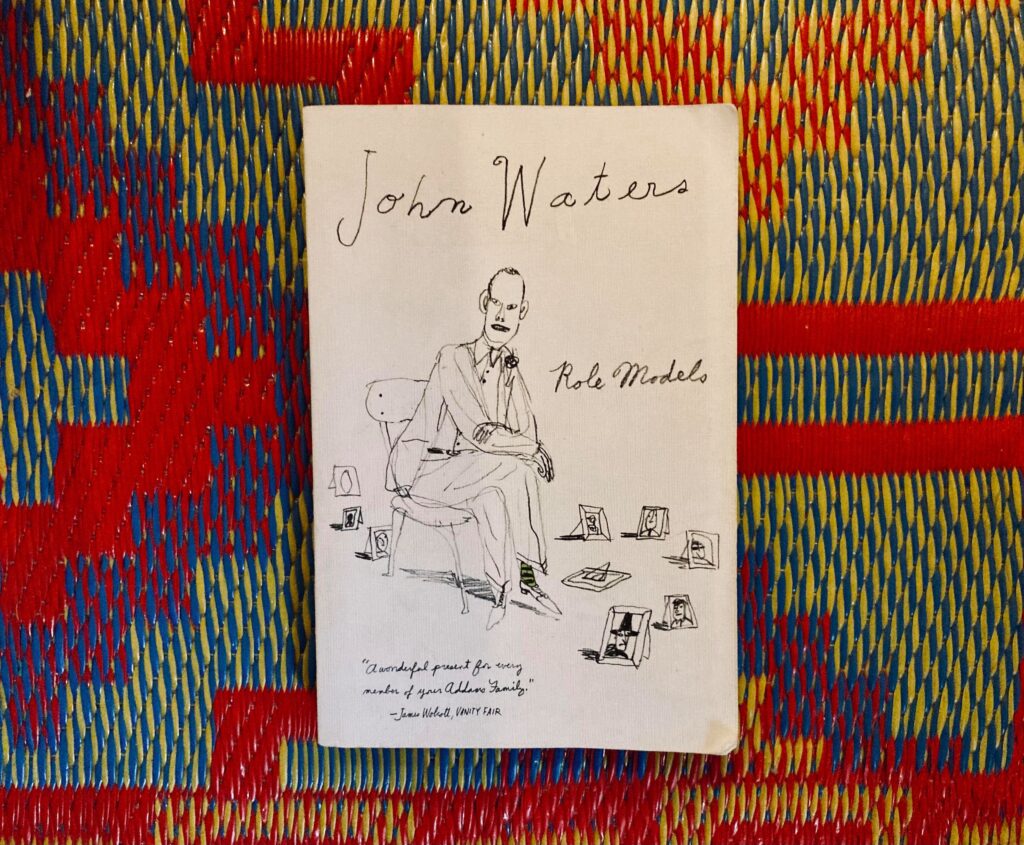 It was August 2015 and I was walking the corridors of the Strand bookstore in New York, when I spotted John Waters' autobiography on display. No other book I own retains so vividly the aura of when it was first read. Waters' world kept me company during that New York summer, bearing a coffee stain on its cover, and a vintage photo of the NY skyline bought at the Brooklyn flea market among its pages. This is the perfect read if you like to spend the holidays caught up in someone else's life with wit, humour, and a good dose of wildness.
Role Models is a wild and witty self-portrait of John Waters, America's 'Pope of Trash', told through intimate profiles of his favourite personalities – some famous, some unknown, some criminal, some surprisingly middle of the road.
From Esther Martin, owner of the scariest bar in Baltimore, to the playwright Tennessee Williams; from the atheist leader Madalyn Murray O'Hair to the insane martyr Saint Catherine of Siena; from the English novelist Denton Welch to the timelessly appealing singer Johnny Mathis – these are the extreme figures who helped John Waters form his own brand of neurotic happiness.
A paean to the power of subversive inspiration that delights, amuses and happily horrifies in equal measure…
Role Models is published by Little Brown in the UK.
Mastering the Art of French Cooking – volume one – by Julia Child, Louisette Bertholle, Simone Beck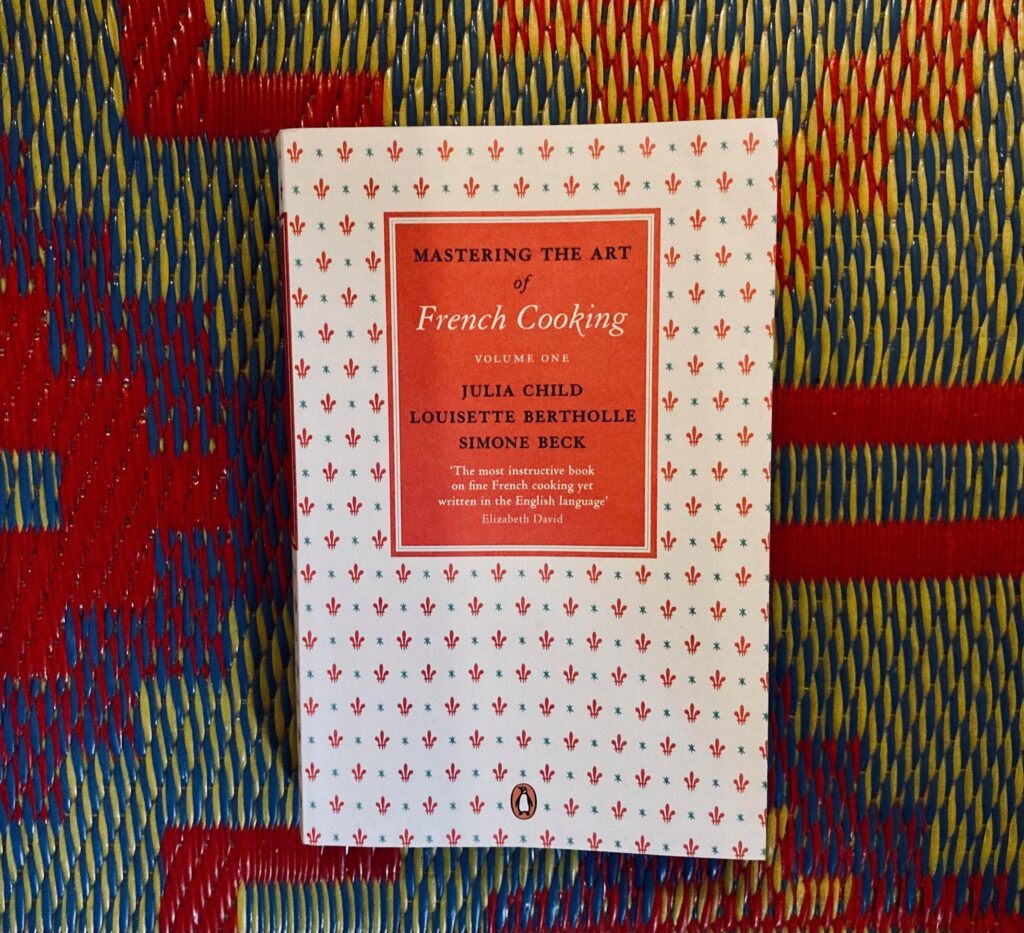 Inspired by Rachel Roddy, I recently started a bucket list of things to make, which is now filled with dishes from Julia Child's book.
From the chapter on sauces to the fundamentals of desserts and cakes, this seminal cookbook is one for the geeks. A little pause from work and screens will be the perfect time to practice these recipes, pen and wooden spoon in hand, spending the last days of 2020 preparing for the feasts of 2021.
'This isn't just any cookery book. It is Mastering the Art of French Cooking, first published in 1961, and it's a book that is a statement, not of culinary intent, but of aspiration, a commitment to a certain sort of good life, a certain sort of world-view; a votive object implying taste and appetite and a little je ne sais quoi. Julia Child was like Amelia Earhart, or Eleanor Roosevelt: she was a hero who'd gone out there and made a difference. Her books are a triumph, and also a trophy' A. A. Gill, The Times
Mastering the Art of French Cooking volumes one and two are published by Penguin in the UK.
Happy reading and happy holidays salmons!
Irene & Margaux