We don't know about you, but we're having to fight hard not to crawl back under the duvet these mornings. Autumn has arrived so for our round-up this month, we wanted to celebrate books we love to binge under the duvet – or elsewhere!
Margaux's top 3: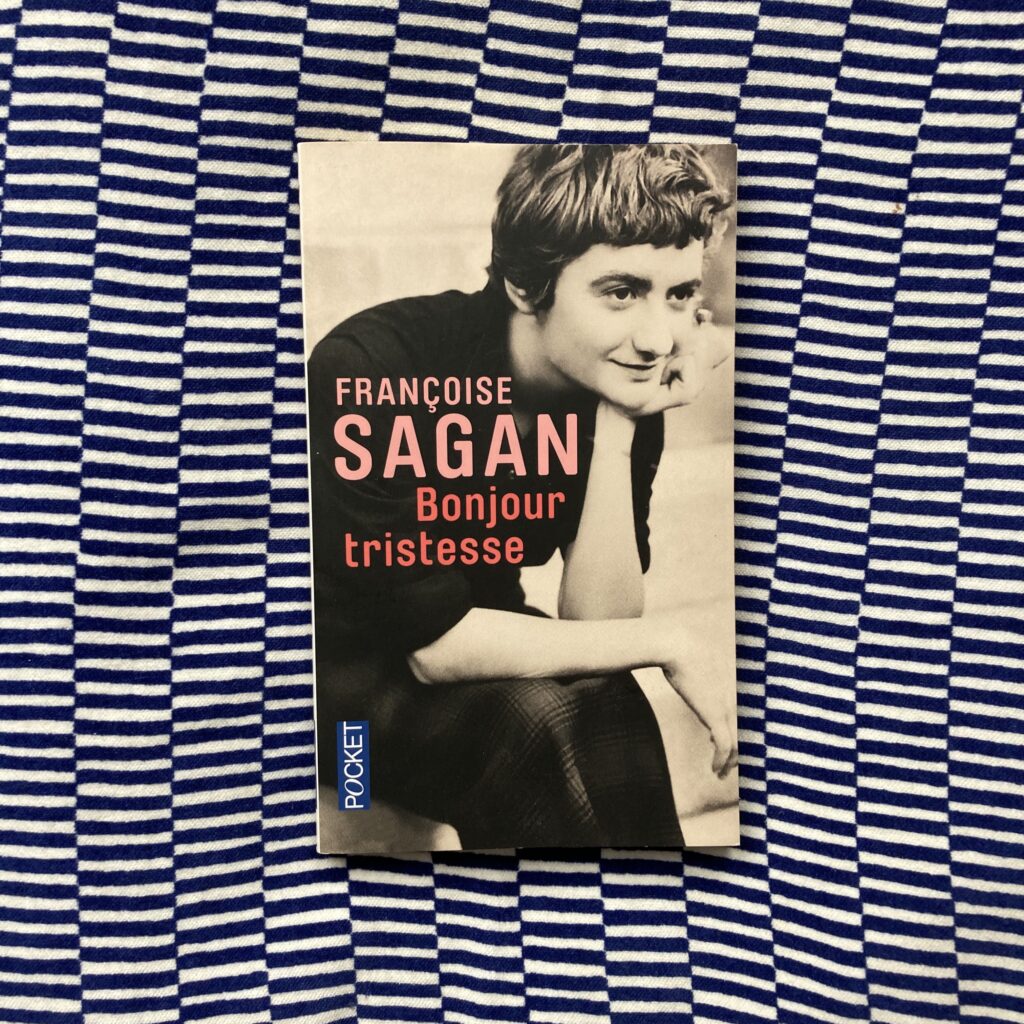 Crate of peaches, salty air, summer romance and enfant terrible Cecile are the perfect companion for a nostalgic week, remembering sunny hours and longing for springtime. This is a short book, packed with desire and indulging summer days. I simply adore it.
The French Riviera: home to the Beautiful People. And none are more beautiful than Cecile, a precocious seventeen-year-old, and her father Raymond, a vivacious libertine. Charming, decadent and irresponsible, the golden-skinned duo are dedicated to a life of free love, fast cars and hedonistic pleasures. But then, one long, hot summer Raymond decides to marry, and Cecile and her lover Cyril feel compelled to take a hand in his amours, with tragic consequences.

Francoise Sagan's Bonjour Tristesse is translated from French by Irene Ash and published by Penguin Books in the UK.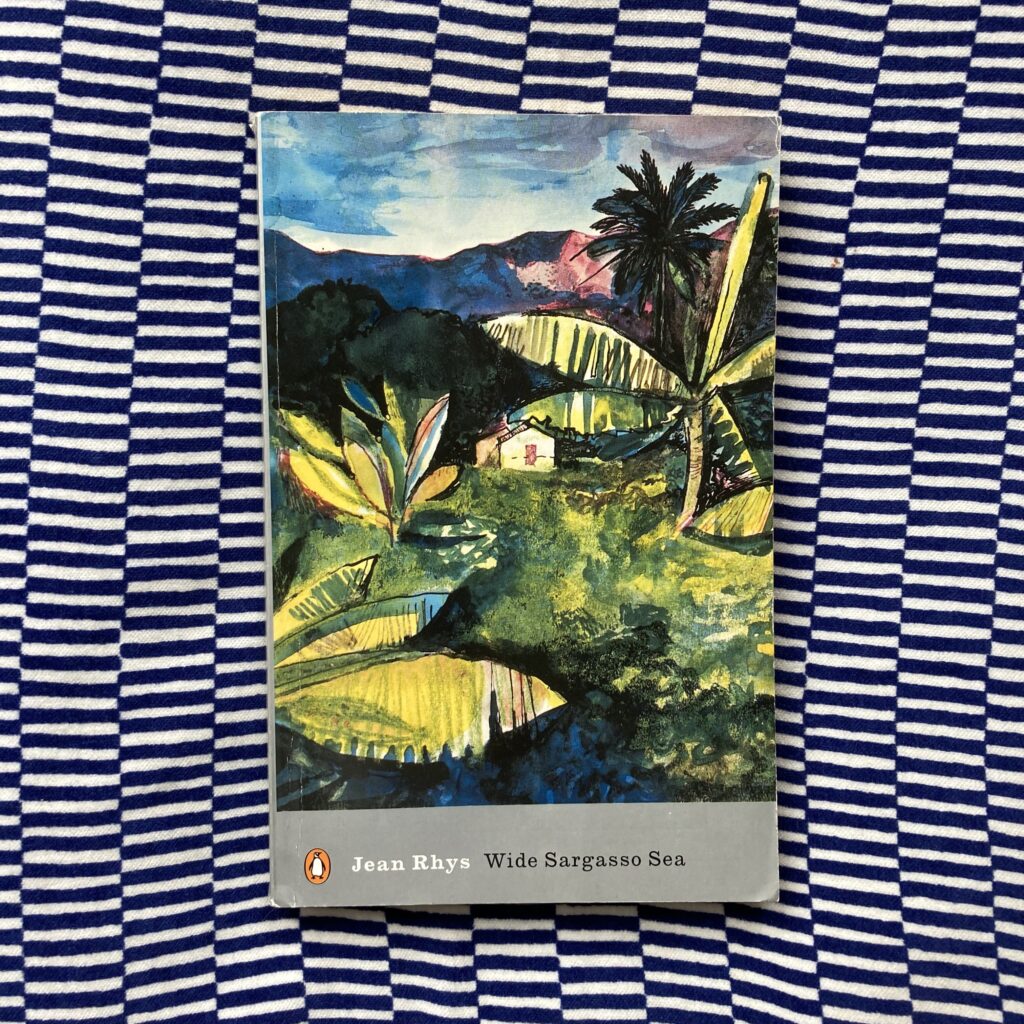 In October, one should be haunted. Jean Rhys' Wide Sargasso Sea is a book I've returned to many times since the first time I read it, drawn once again to Bertha Rochester, 'the madwoman in the attic' from Jane Eyre. In fact, it currently sits on my bedside table.
Born into the oppressive, colonialist society of 1930s Jamaica, white Creole heiress Antoinette Cosway meets a young Englishman who is drawn to her innocent beauty and sensuality. After their marriage, however, disturbing rumours begin to circulate which poison her husband against her. Caught between his demands and her own precarious sense of belonging, Antoinette is inexorably driven towards madness, and her husband into the arms of another novel's heroine. This classic study of betrayal, a seminal work of postcolonial literature, is Jean Rhys's brief, beautiful masterpiece.

Wide Sargasso Sea is one of the Penguin Modern Classics.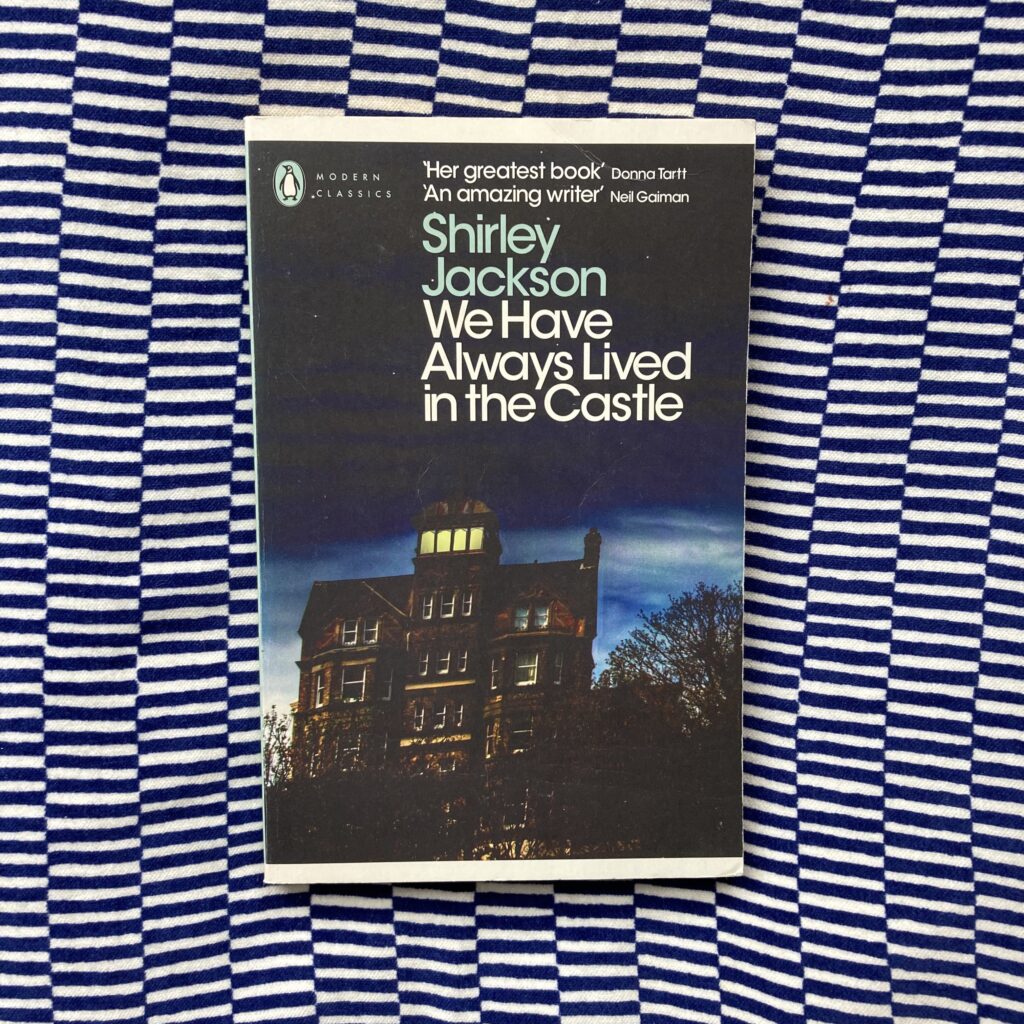 I sound like a broken record, I'm aware, but the first page of Shirley Jackson's We Have Always Lived in the Castle is the best one ever written. When the days shorten as does our ability to focus, what else than to be hooked from page one?
Living in the Blackwood family home with only her sister Constance and her Uncle Julian for company, Merricat just wants to preserve their delicate way of life. But ever since Constance was acquitted of murdering the rest of the family, the world isn't leaving the Blackwoods alone. And when Cousin Charles arrives, armed with overtures of friendship and a desperate need to get into the safe, Merricat must do everything in her power to protect the remaining family.

We Have Always Lived in a Castle is available as part of the Penguin Modern Classics collection in the UK.
Irene's top 3: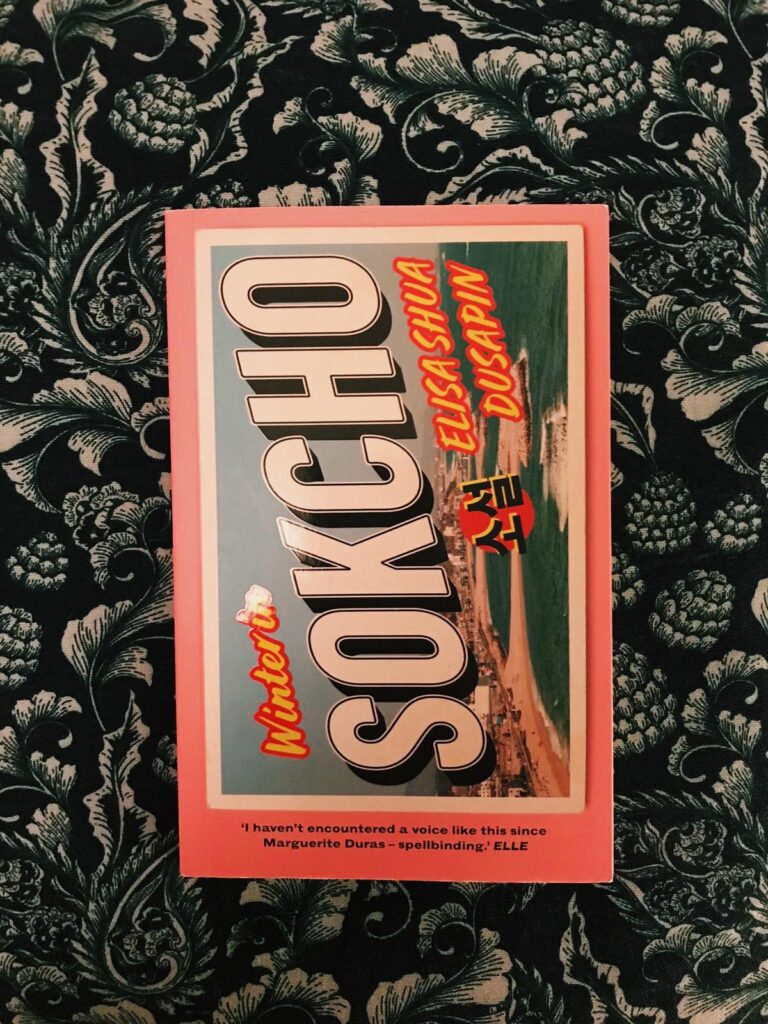 This is the last book I binged and what a ride! The writing is spectacular, I simply fell in love with Dusapin's prose. A book to awaken your senses this winter, melancholic and brutal, longing and abrupt. If you find yourself stuck with reading at the moment, read this. You can also read our review of the novel here!
It's winter in Sokcho, a tourist town on the border between South and North Korea. The cold slows everything down. Bodies are red and raw, the fish turn venomous, beyond the beach guns point out from the North's watchtowers. A young French Korean woman works as a receptionist in a tired guesthouse. One evening, an unexpected guest arrives: a French cartoonist determined to find inspiration in this desolate landscape.
The two form an uneasy relationship. When she agrees to accompany him on trips to discover an 'authentic' Korea, they visit snowy mountaintops and dramatic waterfalls, and cross into North Korea. But he takes no interest in the Sokcho she knows – the gaudy neon lights, the scars of war, the fish market where her mother works. As she's pulled into his vision and taken in by his drawings, she strikes upon a way to finally be seen.
An exquisitely-crafted debut, which won the Prix Robert Walser, Winter in Sokcho is a novel about shared identities and divided selves, vision and blindness, intimacy and alienation. Elisa Shua Dusapin's voice is distinctive and unmistakable.

Winter in Sokcho is translated from French by Aneesa Abbas Higgins and published by Daunt Books in the UK.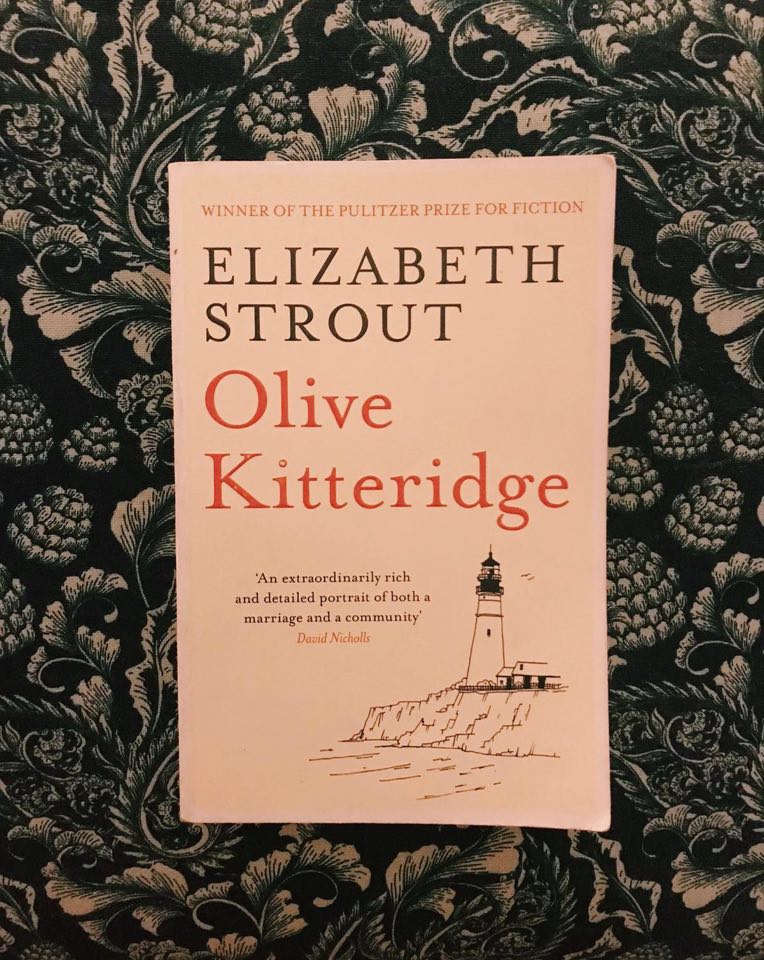 As a slow reader, I need to be really hooked to binge a book. Reader, that is Elizabeth Strout's writing for you. A peculiar woman, a town, and its characters – a simple premise, one might think – until they are swept into Olive's world and the human portraits Strout masterfully paints for us. This book can tear you apart and then put you back together with your heart in the right place, you won't be able to put it down. Winner of the Pulitzer Prize for Fiction, Olive Kitteridge was also adapted into a (highly bingeable) mini series for HBO, starring Frances McDormand, and it's followed by the equally brilliant sequel Olive, Again.
Olive Kitteridge: indomitable, compassionate and often unpredictable. A retired schoolteacher in a small coastal town in Maine, as she grows older she struggles to make sense of the changes in her life. She is a woman who sees into the hearts of those around her, their triumphs and tragedies.
We meet her stoic husband, bound to her in a marriage both broken and strong, and a young man who aches for the mother he lost – and whom Olive comforts by her mere presence, while her own son feels overwhelmed by her complex sensitivities.
A penetrating, vibrant exploration of the human soul, the story of Olive Kitteridge will make you laugh, nod in recognition, wince in pain, and shed a tear or two.

Olive Kitteridge is published by Simon & Schuster in the UK, Olive, Again is published by Penguin Books.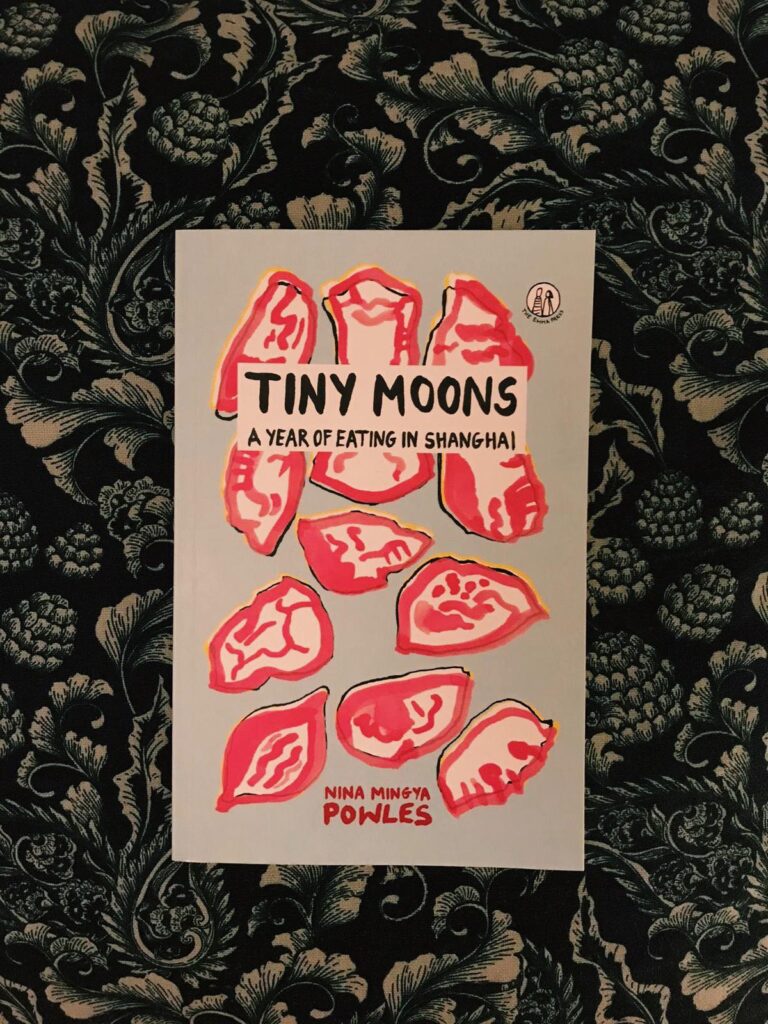 I re-read from this book all the time, it's shelved in my special books shelving unit, together with the books that have changed my way of thinking, reading and writing. Memoirs and food writing are my favourite genres to read in one sit, and Tiny Moons is the perfect combination of both. Beautifully written seasonal essays, mouthwatering descriptions of food, trial and failure both in cooking and in adapting to a new city, family memories, and so much more. This book is a joy and it will pick you up as the days get colder, it will make you travel and it will make you hungry for life.
Tiny Moons is a collection of essays about food and belonging. Nina Mingya Powles journeys between Wellington, Kota Kinabalu and Shanghai, tracing the constants in her life: eating and cooking, and the dishes that have come to define her. Through childhood snacks, family feasts, Shanghai street food and student dinners, she attempts to find a way back towards her Chinese-Malaysian heritage.

Tiny Moons is published by The Emma Press in the UK.
Irene & Margaux