The Salmon Pink Bookclub Chronicles
Last night I dreamt I went to Manderley again

Daphne du Maurier, Rebecca
Rebecca by Daphne Du Maurier was one of the most beloved Salmon Pink Book Club reads. It's the book we chose to celebrate the Book Club's anniversary on January 25th 2020, and we had a big night in mind for this one. We were going to take our salmon pink sisters to Manderley, recreating a masquerade ball at the legendary mansion, and we were going to kill Maxim De Winter in the process. A Rebecca-based murder mystery is be the ultimate decadent night, if you ask us!

Ever the overachievers, we met outside Finsbury Park station on the Friday before the party, the game yet to be written, the buffet and cake shopping yet to be done, and a hunger for our favourite veggie Indian restaurant on Stroud Green Road, Jai Krishna! One thing was clear in our notes, the evening premise: Maxim has been found dead by C-section.

We rolled our big shopping trolley across the aisles in Tesco, filling it with ingredients for a spinach and goat's cheese tart, afternoon tea sandwiches, and pink lemonade. When we finally made it back to the salmon pink kitchen, we were ready for what we do best: plotting.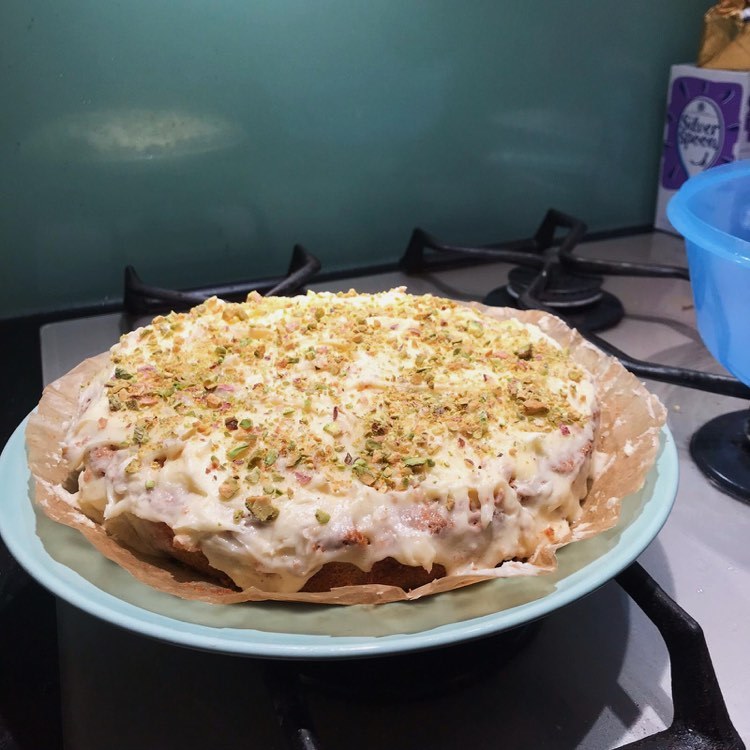 Time was definitely against us but we aren't ones to give up, so we dived into our aubergine curry and began to think of characters for the game, one for each of our sisters. We wanted to live the plot that had charmed us for weeks, and to fulfill one of our geeky dreams: to have Rebecca and Mrs. De Winter 2.0 meet, in disguise. Picture the scene: Irene sits at the wooden table writing characters' names, roles, and back stories while shouting them excitedly to Margaux, who is working on our pièce de résistance: Kate Young's rose and pistachio cake, the birthday cake of our dreams.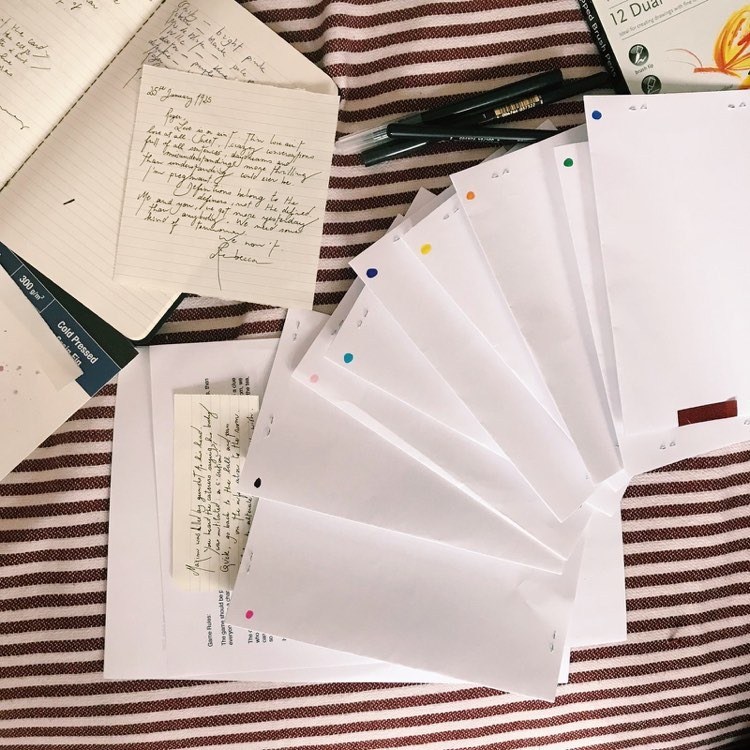 We definitely learned a lot from that night, from the joys of spontaneity to the need for an electric mixer, and we ultimately went to bed with wide smiles ready for some arts and crafts in the morning. We prepared a character card for each of the 9 guests where they were given their name, profession, and clues. We created envelopes out of A4 sheets, and added a coloured dot at the back of each, so we would know who got which character. We love being surprised as much as we love thorough planning, so we wanted to trust our chances and have the girls pick a random envelope each on the night.
We prepared for the night as if we were attending the Met Gala. Margaux wore pearls and styled Irene's hair flapper-style, we wore black and golden masks and looked as creepy as you would want for a whodunnit!
The girls arrived in the most beautiful costumes, bringing the usual warmth and chatter to the house, it was time to introduce our characters and the game:
Welcome to the annual Manderley Masquerade! We are Paulette and Thelma, from the Salmon Pink Catering and we will be at your disposal this evening for any queries. We will be serving tea in the main ballroom from 7pm and you will all receive the late Mrs De Winter's signature cocktail as a welcome – The portrait of a pink lady. Mr De Winter and the current Mrs De Winter will be joining us shortly.
We stopped being nervous as soon as we saw everyone becoming their characters and going with the game, let us tell you, we really found ourselves in Manderley for a night. The book was at the heart of the whole evening, as we played with tropes, made-up characters and the ever-present duality. Rebecca and Mrs. De Winter 2.0 met. Maxim's killer was found. Toasts were made and we blew our 1-year candle.

Oh, are you wondering about the killer? We are afraid that's a secret for another time.

Happy Sunday salmons!

Leaving you with the recipe for Rebecca's signature cocktail for future masquerades: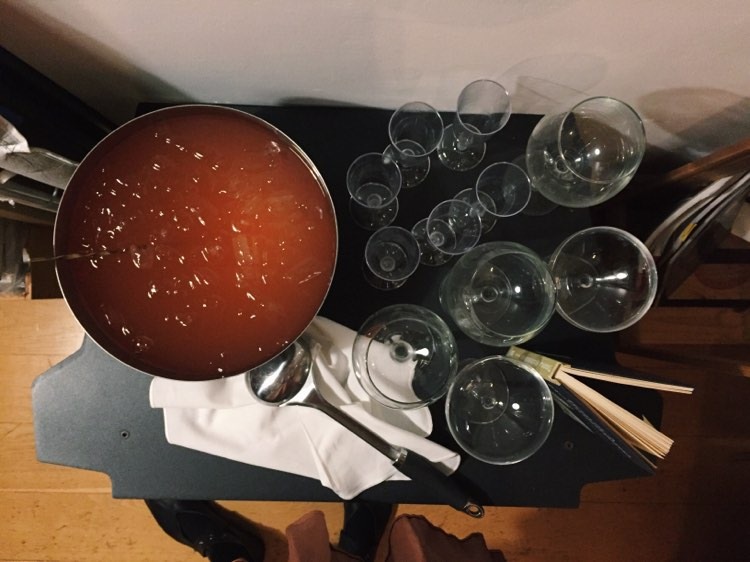 Portrait of a Pink Lady
Makes about 12 drinks:
1 liter gin 
3 cups pink lemonade 
150 ml grenadine syrup
1 litre fizzy water
Combine the ingredients, stir the bubbles and add ice-cubes
Taken from Tequila Mockingbird: Cocktails with a literary twist by Tim Federle
Gastronomically yours,

Irene & Margaux