Knights used to go on quests for glory, to save damsels in distress (as if), to rescue their countries for their kings and queens, or even to search for the Holy Grail.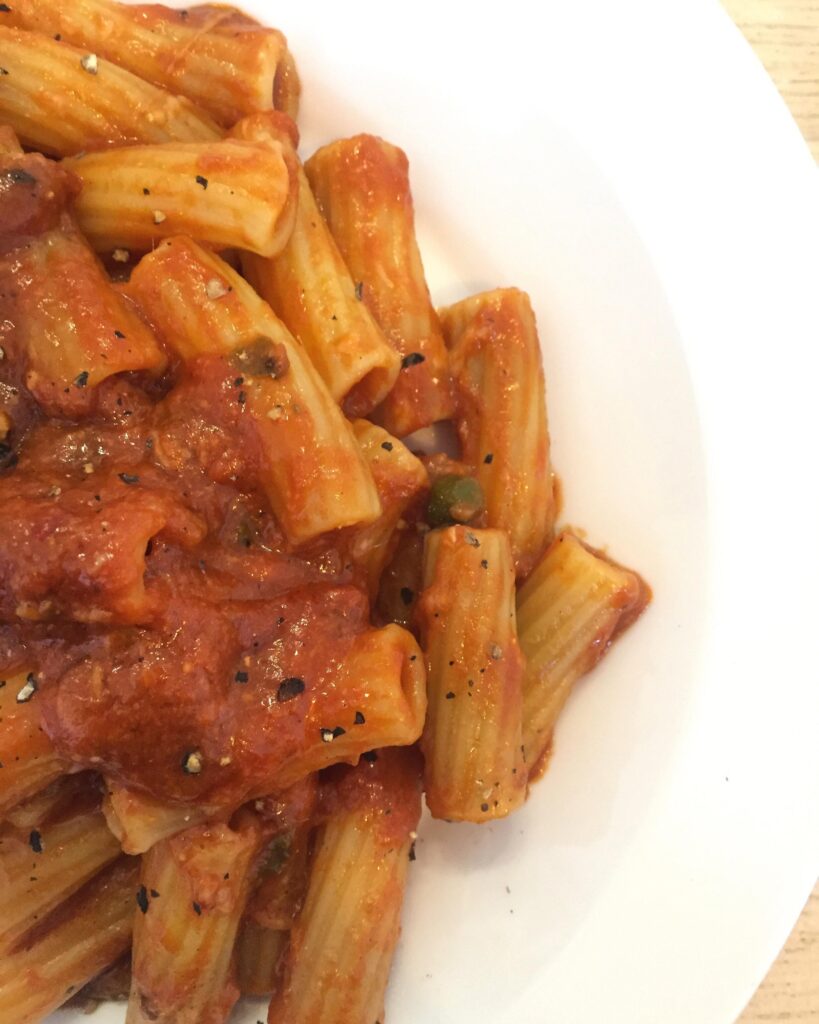 Here in the Salmon Pink Kitchen, we face quests of a different nature. Ours are made in the honor of flavour, as we taste along with wooden spoons for swords, and find treasures in combining ingredients until our mouths water.
One recipe we perfected during lockdown is tomato sauce. Sauce tomate? Really? We can see you looking at that bottle of passata in your cupboard, eyes rolling, thinking nothing more can be done to it.
Fear not, that was before salmon pink time. Think of your bottle/carton/jar of passata as your canvas and of yourself as a tomato conqueror.
This tomato sauce lends itself to twists and turns, and suits multiple dishes – pasta, risotto, pizza, bruschette, and as a base for a stew. We tried it with both salmon and octopus.
Ingredients: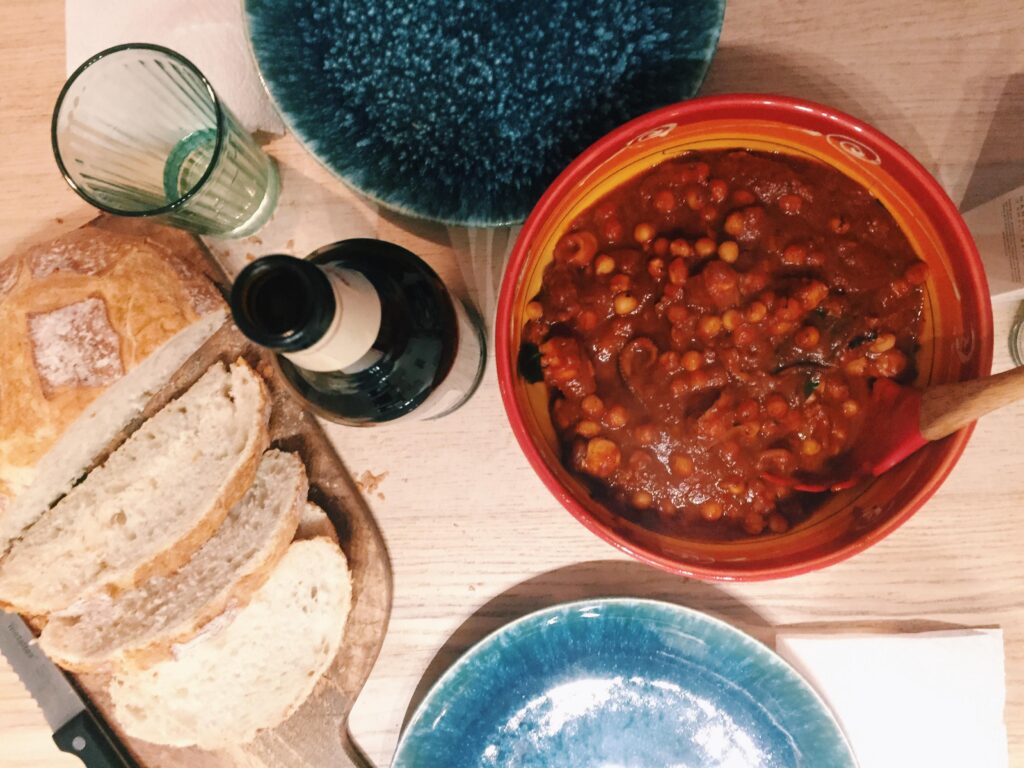 Passata
2 cloves of garlic, crushed
Anchovies – you could go from 1 to a whole tin, use more miso if keeping it veggie
1 tsp of miso paste
A squeeze of tomato puree
1 pinch of sugar
A splash of balsamic vinegar
Chilli flakes
Black pepper
Evo
Basil – optional
Method:
Peel and crush your garlic cloves. Drain the anchovies from their oil and heat up a fairly large saucepan with some olive oil.
Add the garlic, chilli flakes, and anchovies, fry for a minute or two and lower the heat to prevent from burning.
Squeeze some tomato puree into the mix and let it toast. Add the miso and the balsamic. Let all the flavours come together before adding the passata.
Add the passata and give it a good mix to merge with all the ingredients. At this point, taste. If it tastes acidic add a pinch of sugar to re-balance your sauce. You are using salty ingredients, so try to avoid salt if possible. Instead you can add a good grind of black pepper and a few basil leaves.
Bring your sauce to a boil and then let it simmer until it reduces, taste one more time to make sure it's balanced and umami.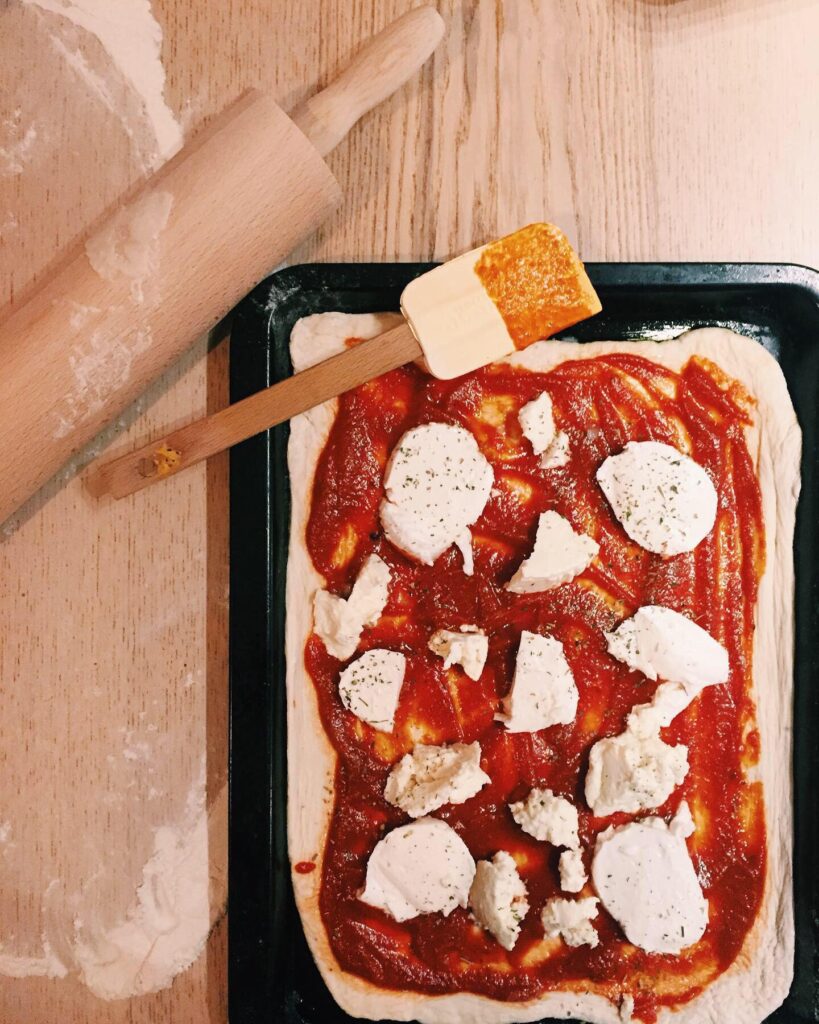 As we are cooking our way through this lockdown and miss restaurants, friends and family cooking for us, we like the idea of looking back at simple ingredients and playing with what we have in our cupboards. Remember this is a quest, and it's never final, it's ours as much as yours. Play with this recipe and have fun finding the combination that works best for you!
Happy experimenting!!
Irene & Margaux