September is always a month of new beginnings and not even a global pandemic can take that feeling away from us. The idea of starting something new also helps us accept the end of this strange summer we've lived. As days shorten and the weather turns, here are our recommendations for back-to-school reads. If you are unsure what to begin your September with, why not start from a book?
Irene's top 3: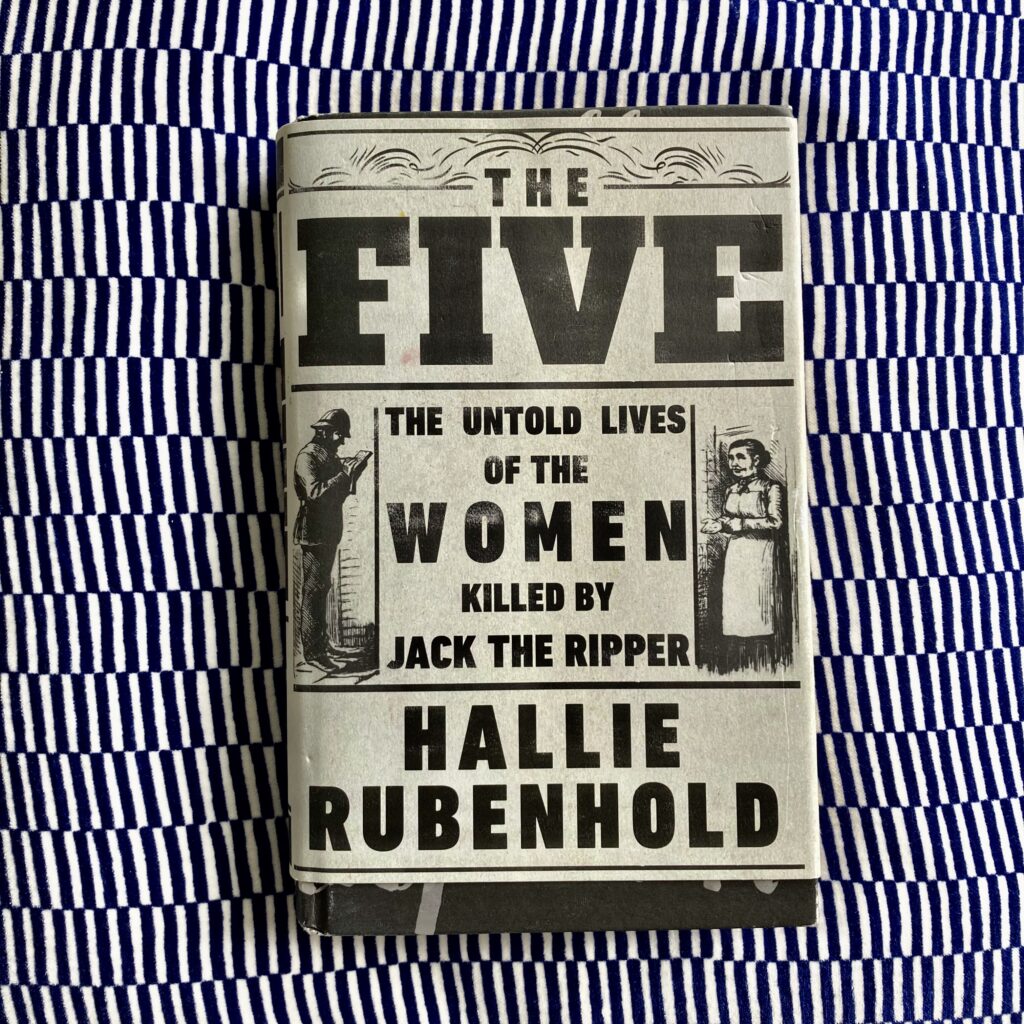 I want to start with non-fiction as that's where my mind travels to the moment the sky turns greyer. The question posed by Hallie Rubenhold's precious work of historical uncovering is not what we know about the lives of the victims of Jack the Ripper, but why have we not known about their lives and the London they lived and died in before? The Five is a painful book, but one that you won't be able to put down as Polly, Annie, Elizabeth, Catherine and Mary-Jane become alive on the page. This book taught me about the lives of these women, their families, their hopes and dreams, and an often unforgiving London. Ultimately, it made me interrogate myself and the way I consume true crime stories, to ensure victims are never forgotten.
Five devastating human stories and a dark and moving portrait of Victorian London – the untold lives of the women killed by Jack the Ripper.
Polly, Annie, Elizabeth, Catherine and Mary-Jane are famous for the same thing, though they never met. They came from Fleet Street, Knightsbridge, Wolverhampton, Sweden and Wales. They wrote ballads, ran coffee houses, lived on country estates, they breathed ink-dust from printing presses and escaped people-traffickers. What they had in common was the year of their murders: 1888.
The person responsible was never identified, but the character created by the press to fill that gap has become far more famous than any of these five women. For more than a century, newspapers have been keen to tell us that 'the Ripper' preyed on prostitutes. Not only is this untrue, as historian Hallie Rubenhold has discovered, it has prevented the real stories of these fascinating women from being told.
Now, in this devastating narrative of five lives, Rubenhold finally sets the record straight, revealing a world not just of Dickens and Queen Victoria, but of poverty, homelessness and rampant misogyny. They died because they were in the wrong place at the wrong time – but their greatest misfortune was to be born a woman.
The Five is published by Transworld in the UK. It was awarded the Baillie Gifford prize in 2019.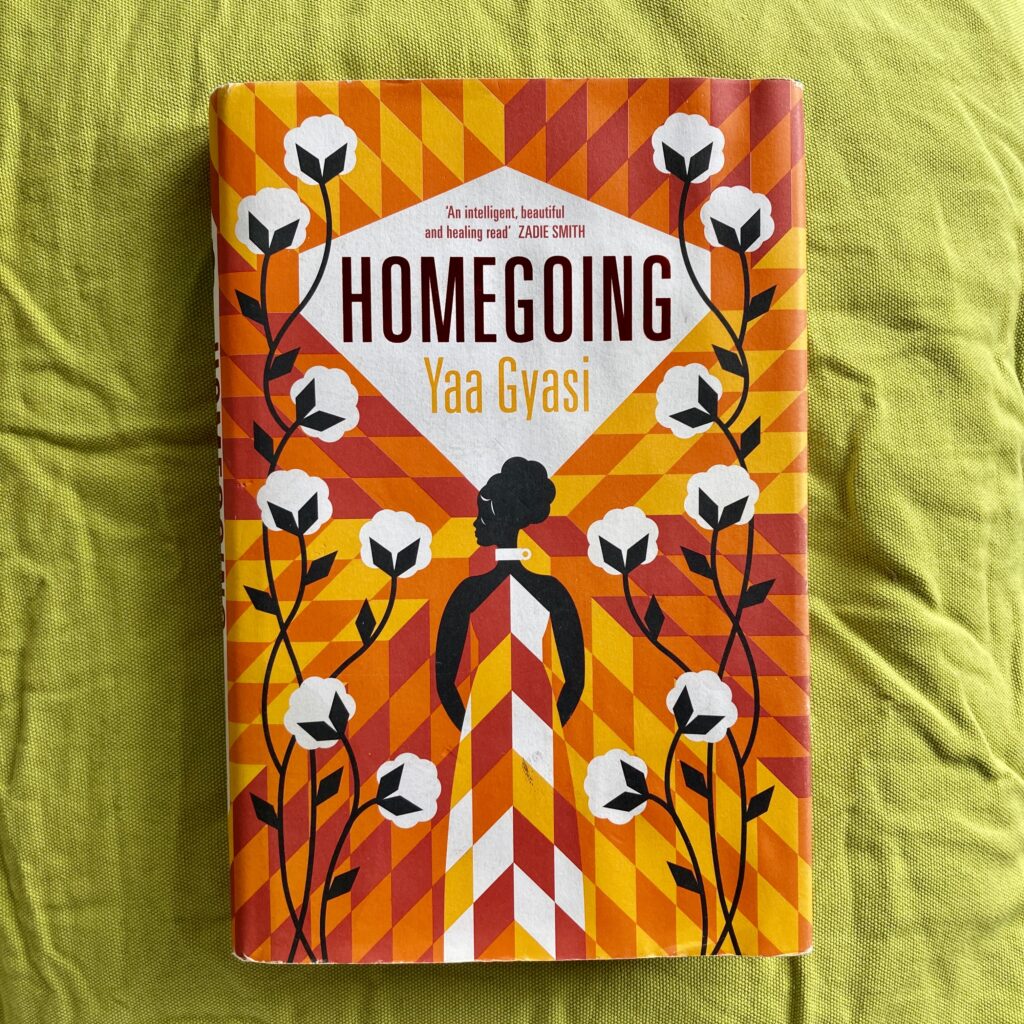 When I first read Homegoing I couldn't quite believe it was a debut. Yaa Gyasi weaved a complex canvas of characters spanning continents and generations, linked by blood and history, a family tree that speaks of America and its inflicted wounds. As we confront systemic racism and dismantle our white-centric point of view, Homegoing is an essential book to learn from, whose characters you won't want to leave.
The night Effia Otcha was born into the musky heat of Fanteland, a fire raged through her father's compound. It moved quickly, tearing a path for days. It lived off the air; it slept in caves and hid in trees; it burned, up and through, unconcerned with what wreckage it left behind, until it reached an Asante village. There, it disappeared, becoming one with the night.
Effia and Esi: two sisters with two very different destinies. One sold into slavery; one a slave trader's wife.
The consequences of their fate reverberate through the generations that follow. As each chapter offers up a new descendant, alternating between Effia's and Esi's bloodline right up to the present day, a chasm of experience and the differing legacies of chance are brought starkly to light.
Taking us from the Gold Coast of Africa to the cotton-picking plantations of Mississippi; from the missionary schools of Ghana to the dive bars of Harlem, spanning three continents and seven generations, Yaa Gyasi has written a miraculous novel – the intimate, gripping story of a brilliantly vivid cast of characters and through their lives the very story of America itself.
Epic in its canvas and intimate in its portraits, Homegoing is a searing and profound debut from a masterly new writer.
Homegoing is published by Penguin Books in the UK, Yaa Gyasi's second novel Transcendent Kingdom will be published in the UK in March 2021.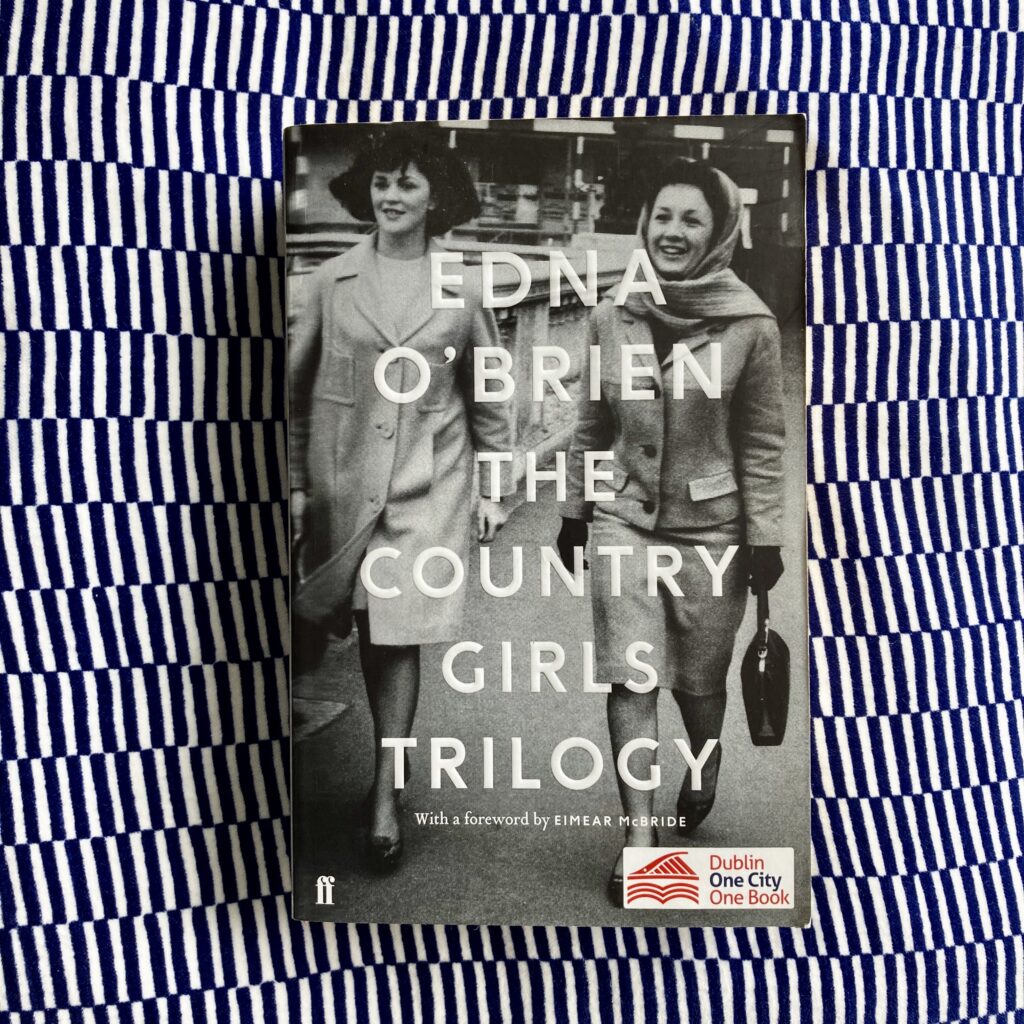 I can't think of anything better to curl up on the sofa or in bed with than Edna O'Brien's riveting story of girlhood and sexual awakening. You won't regret taking Kate and Baba by the hand from their school days in the Irish countryside into the streets of Dublin and London. O'Brien's writing is bold and exciting, awakening the senses to welcome the new.
Edna O'Brien's first novel The Country Girls and its sequels The Lonely Girland Girls in their Married Bliss changed the temperature of Irish literature in the 1960s.
The characters of Kate Brady and her friend Baba Brennan have inspired generation after generation of readers and writers, as we see them struggling against the confines of a rural Irish convent school; revelling in the bright lights of Dublin; and weathering the unexpected challenges of married life in London.
The passion, artistry, and courage of Edna O'Brien's vision in these novels – tender portraits of innocence and youth, love and passion, dreams and reality – resonate into the twenty-first century, and are illuminated by Eimear McBride's new foreword.
The Country Girls Trilogy is published by Faber & Faber in the UK.
Margaux's top 3: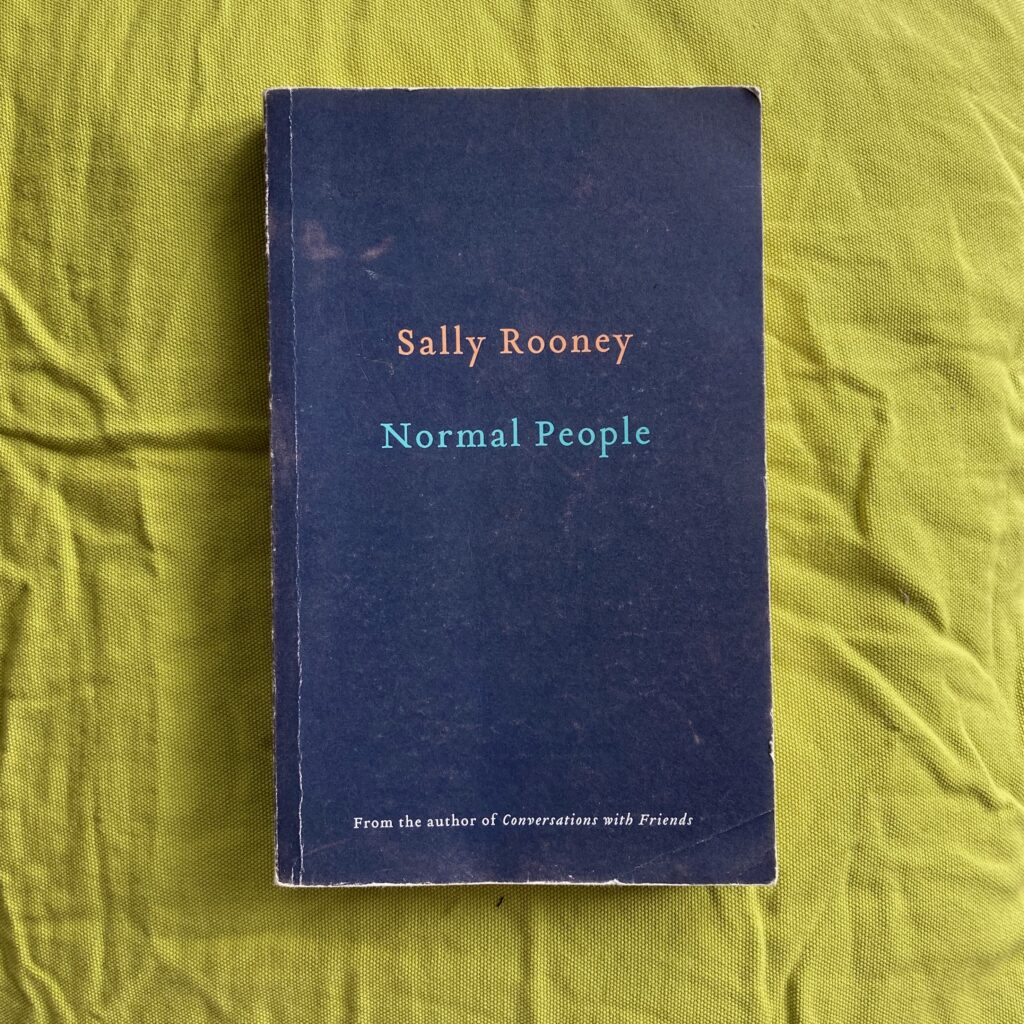 I read Normal People two summers ago, in one sitting, in bed, whilst a thunderstorm took place outside of the window. I was in Reggio di Calabria and it was boiling hot. Most recently, I watched the 12-episode adaptation amongst millions, on the sofa with my flatmates, during lockdown. Both times, I was taken away, finding myself nostalgic and affected by the raw honesty of growing into adults. If the thunderstorms come back together with school, you'll find me hanging out with Marianne and Connell.
Marianne is the young, affluent, intellectual wallflower; Connell is the boy everyone likes, shadowed by his family's reputation and poverty. Unlikely friends, and later lovers, their small town beginnings in rural Ireland are swiftly eclipsed by the heady worlds of student Dublin. Gradually their intense, mismatched love becomes a battleground of power, class, and the falsehoods they choose to believe.
Normal People is a tale of deceptive simplicity, a very accessible narrative of two seemingly mismatched young people who share a profound, inescapable understanding. Beyond that however is something properly universal, a study of how one person can forever shape and impact another. Marianne and Connell emerge almost shockingly real and deeply vulnerable in their different ways.
Normal People is published by Faber & Faber. It was awarded the Costa Novel Award 2018 and was longlisted for the Man Booker Prize 2018, the Dylan Prize 2019 and the Women's Prize for fiction 2019.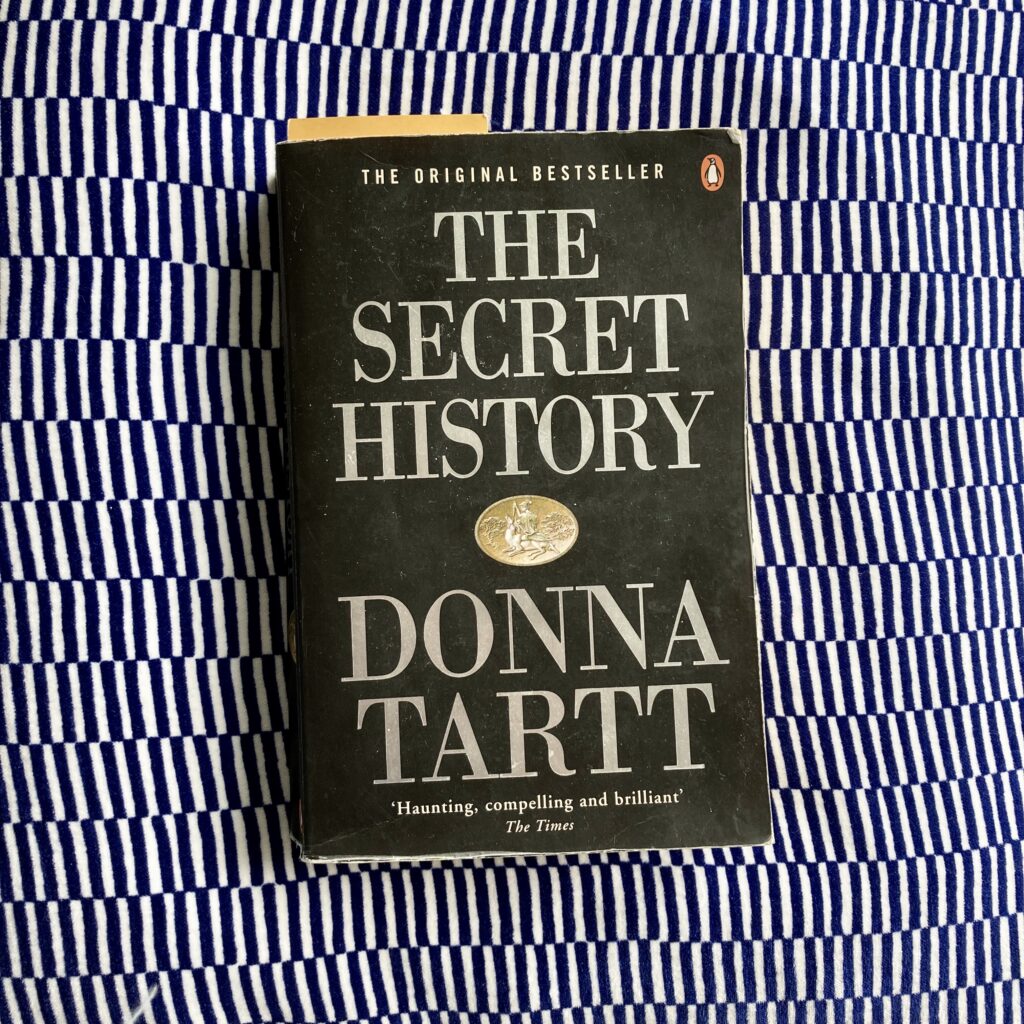 A modern classic to kick this new year off. everything attached to The Secret History make for a bewitched September: the campus life, the charismatic professor figure, the eerie twins, the Greek mythology, and the mythologies of university. The Secret History is a book to devour on one's own and then to savour with others.
Under the influence of their charismatic classics professor, a group of clever, eccentric misfits at an elite New England college discover a way of thinking and living that is a world away from the humdrum existence of their contemporaries. But when they go beyond the boundaries of normal morality their lives are changed profoundly and for ever.
Truly deserving of the accolade Modern Classic, Donna Tartt's cult bestseller The Secret History is a remarkable achievement – both compelling and elegant, dramatic and playful.
The Secret History is published by Penguin Books in the UK.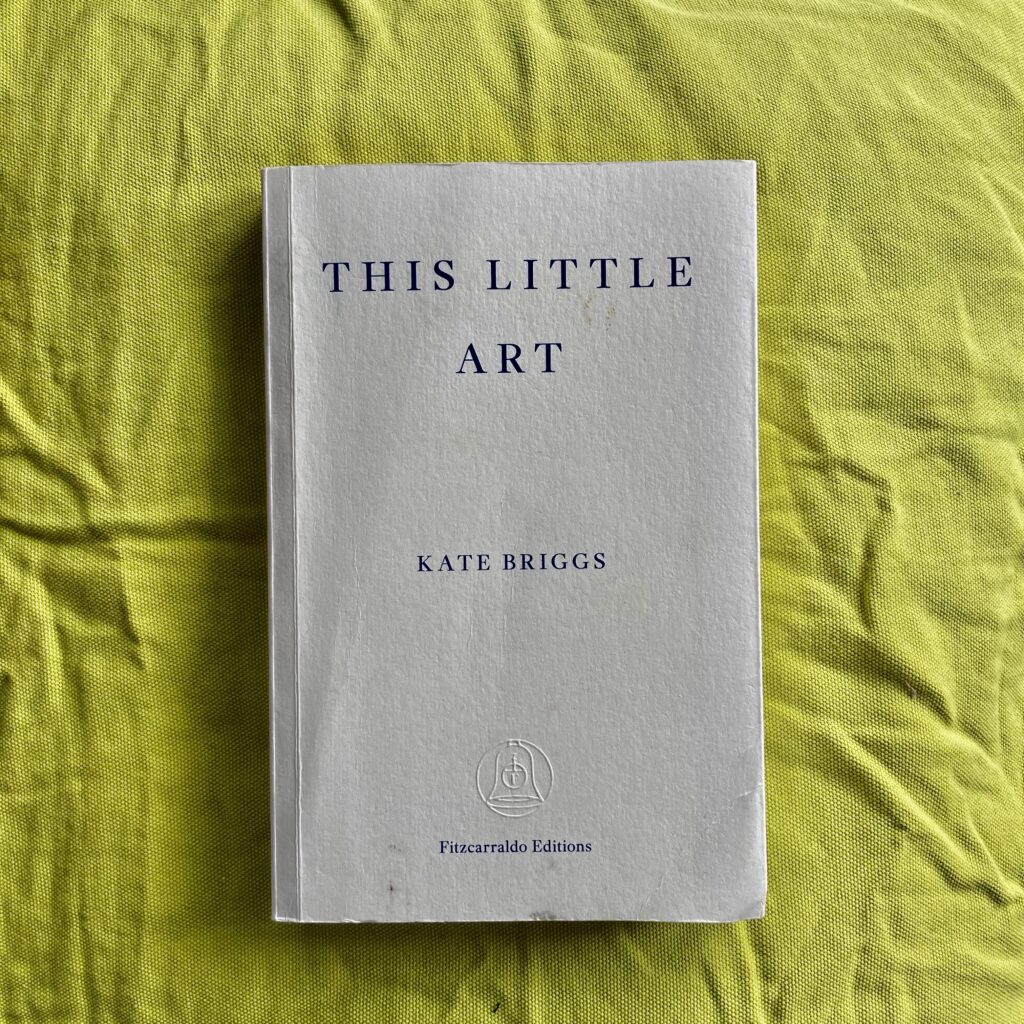 Finally, I want to dive into some non-fiction. Not only Kate Briggs' experience as she translated Barthes' lectures gives a natural back to school feel to this read, Kate's sharp yet tender approach to translating someone's words/ks and how such an exercise interlinks with intimacy, is a practice I want to carry through this new rentrée.
An essay with the reach and momentum of a novel, Kate Briggs's This Little Art is a genre-bending song for the practice of literary translation, offering fresh, fierce and timely thinking on reading, writing and living with the works of others.
Taking her own experience of translating Roland Barthes's lecture notes as a starting point, the author threads various stories together to give us this portrait of translation as a compelling, complex and intensely relational activity. She recounts the story of Helen Lowe-Porter's translations of Thomas Mann, and their posthumous vilification. She writes about the loving relationship between Andre Gide and his translator Dorothy Bussy. She recalls how Robinson Crusoe laboriously made a table, for him for the first time, on an undeserted island.
With This Little Art, a beautifully layered account of a subjective translating experience, Kate Briggs emerges as a truly remarkable writer: distinctive, wise, frank, funny and utterly original.
This Little Art is published by Fitzcarraldo Editions in the UK.
Irene & Margaux