We're launching a monthly book round-up! Welcoming August and kicking us off are some of the books we like to read as we travel, by train, plane or even for the brave stomachs, by car.
Margaux's top 3: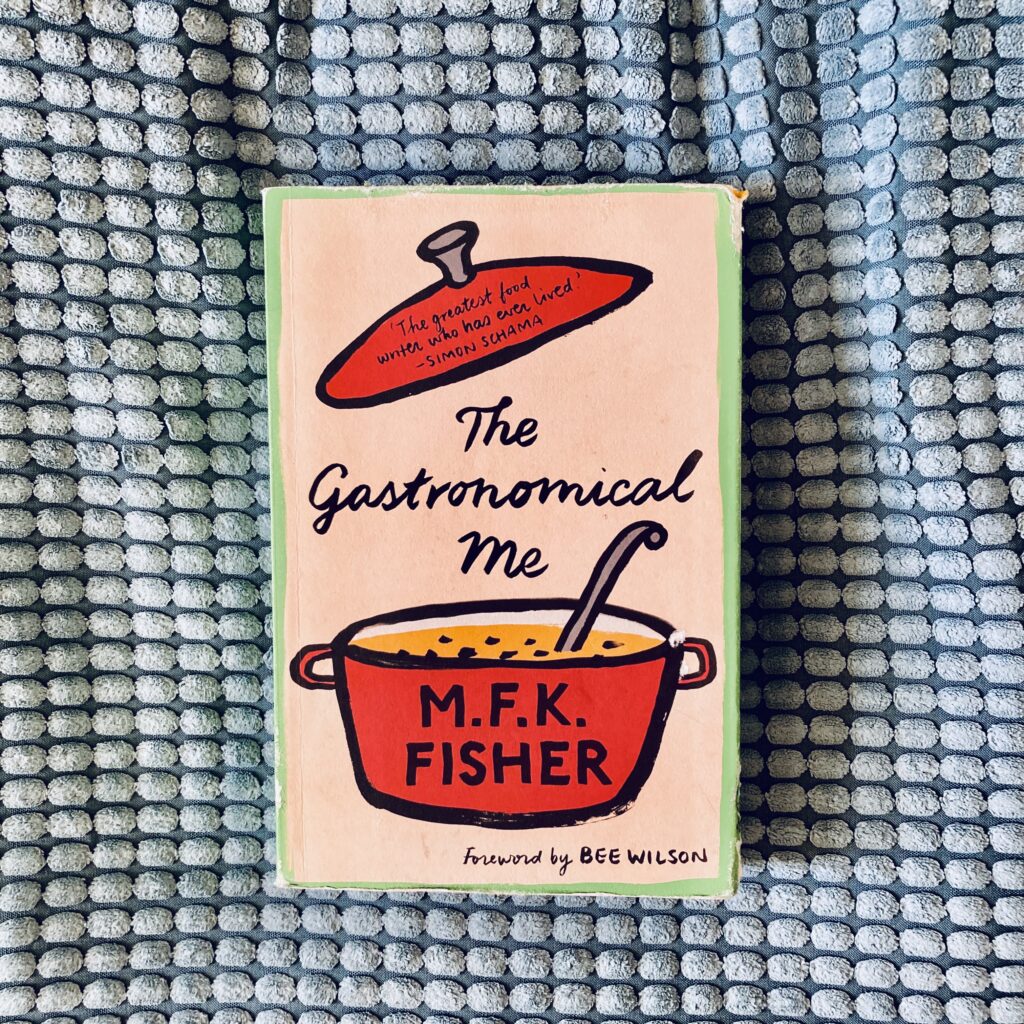 First in line is a memoir, because I adore reading about someone's life as I move from a point A to B. I find reassurance in reading about one's life account alongside my physical movement. Last year, as I traveled to Paris for the Christmas holiday, I found myself reading M. F. K. Fisher's The Gastronomical Me. I savoured traveling with young Fisher as she sailed to Dijon with her husband whilst walking through the city of my childhood, Fisher in 1929 and me in 2019. This year, as I'll be traveling to my mother's home in Vendée, I'll be going back to The Gastronomical Me.
A classic of gastronomic writing that redefined the genre, The Gastronomical Me is a memoir of travel, love and loss, but above all hunger.
Beginning with her first food memory – the greyish-pink fuzz of her grandmother's strawberry jam – M.F.K. Fisher traces the development of her appetite from her childhood in America to her arrival in Dijon as a young woman, where she tasted French cooking for the first time. In Europe she embarked on a whole new way of eating, drinking and living, and she recounts unforgettable meals shared with an assortment of eccentric characters, set against a backdrop of mounting pre-war tensions.
Here are meals as seductions, educations, diplomacies and communions, in settings as diverse as a bedsit above a patisserie, a Swiss farm, and cruise liners across oceans. In prose both convivial and confiding, Fisher teaches us the art of ordering well, the pleasures of dining alone, and how to eat so that you always find nourishment, in both head and heart.
The Gastronomical Me by M. F. K. Fisher was re-edited by Daunt Books in 2017 and originally published in 1943.
In second position comes an old favourite of mine, short and clever, it's a book I often return to, devouring it in one sitting each time, like a sweet bite into a peach under the boiling-hot sun on the beach. Anita Brookner's Hotel du Lac fits in any bags, even the smallest, and will bring to your travels the romanticism you need.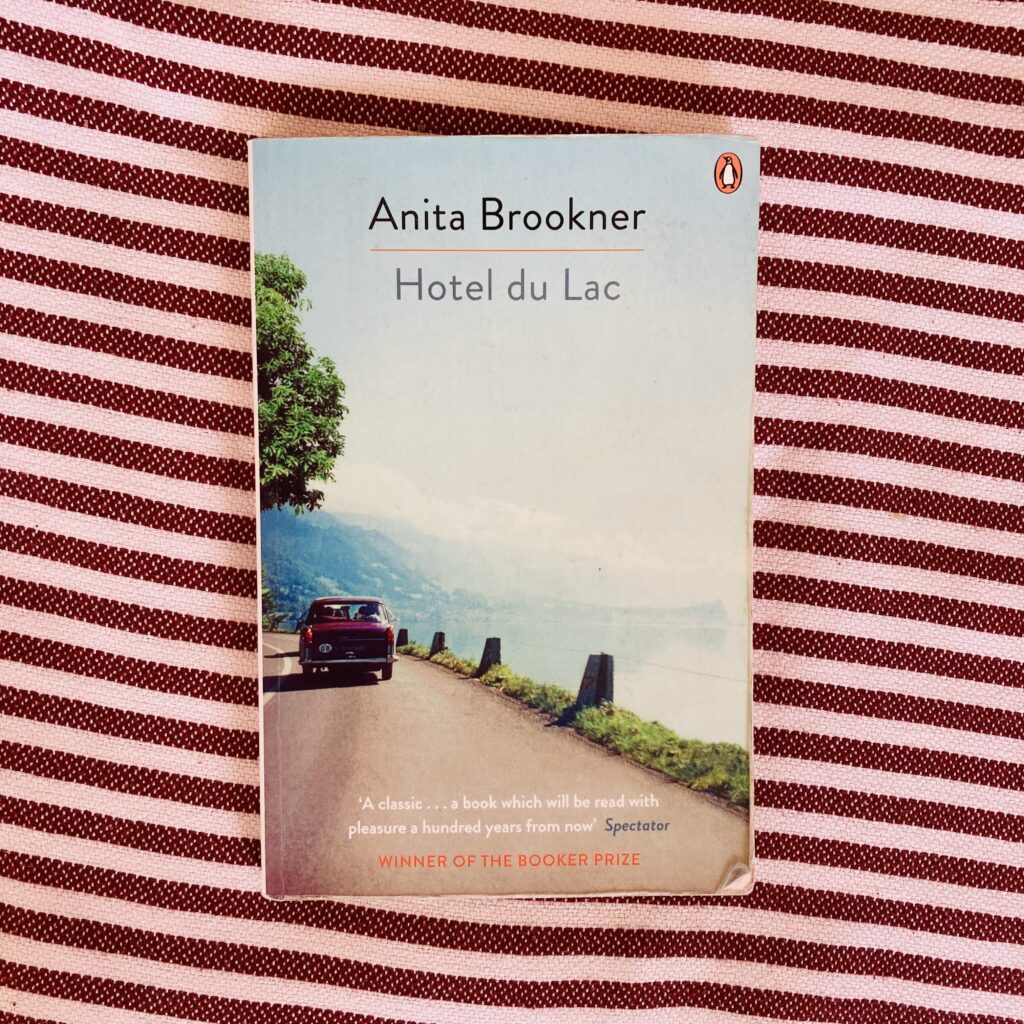 'The Hotel du Lac was a dignified building, a house of repute, a traditional establishment, used to welcoming the prudent, the well-to-do, the retired, the self-effacing, the respected patrons of an earlier era'
Into the rarefied atmosphere of the Hotel du Lac timidly walks Edith Hope, romantic novelist and holder of modest dreams. Edith has been exiled from home after embarrassing herself and her friends. She has refused to sacrifice her ideals and remains stubbornly single. But among the pampered women and minor nobility Edith finds Mr Neville, and her chance to escape from a life of humiliating loneliness is renewed.
Hotel du Lac by Anita Brookner is published by Jonathan Cape (1984) and won the 1984 Booker Prize.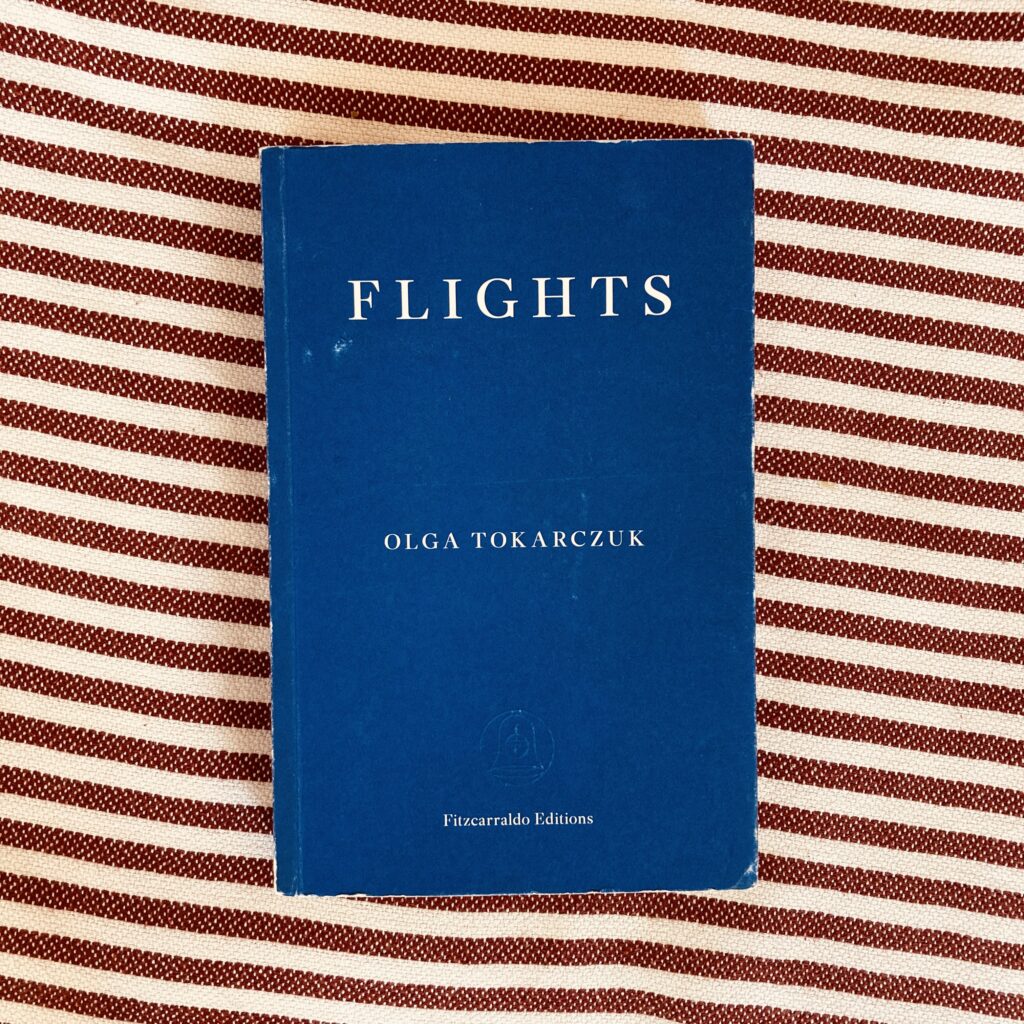 Last but not least, a book that is dear to my heart: Flights by Olga Tokarczuk (translated from Polish by Jennifer Croft). I traveled to Norway with Flights, on a solo hiking trip, at a time when I was not in a good place mentally. As I packed my bag, I found myself incapable to make a decision about what I might need, even less so about what I might be in the mood to read. I grabbed Flights from my bedside table on the way out to the airport at 5 or so in the morning.
In awe of Tokarczuk's creative genius, I read the book twice in a row, from the moment my plane took off to the second I landed back in London. Never had I read the same book twice in a row before. There was something in the spam of the narration, drifting from times and lives and emotions, that invited me to read at my pace, moving from close read to distracted eyes brushing through the words, my brain focusing on making sense of its state, in motion, confronting and being confronted with Olga Tokarczuk's words.
Flights, a novel about travel in the twenty-first century and human anatomy, interweaves travel narratives and reflections on travel with an in-depth exploration of the human body, broaching life, death, motion, and migration.
From the seventeenth century, we have the story of the Dutch anatomist Philip Verheyen, who dissected and drew pictures of his own amputated leg. From the eighteenth century, we have the story of a North African-born slave turned Austrian courtier stuffed and put on display after his death. In the nineteenth century, we follow Chopin's heart as it makes the covert journey from Paris to Warsaw.
In the present we have the trials of a wife accompanying her much older husband as he teaches a course on a cruise ship in the Greek islands, and the harrowing story of a young husband whose wife and child mysteriously vanish on a holiday on a Croatian island. With her signature grace and insight, Olga Tokarczuk guides the reader beyond the surface layer of modernity and towards the core of the very nature of humankind.
Flights is published by Fitzcarreldo (2017) and was awarded the 2018 Booker International. In 2019, Olga Tokarczuk was awarded the 2018 Nobel Prize in Literature.
Irene's top 3:
First up is one of my favourite books of all time, Patti Smith's memoir Just Kids. When I travel, I like exploring places following the footprints of the people who have walked those steps before me, so that's what I did in New York in February 2019, with Patti's and Robert's lives in my bag. I remember passing the Chelsea Hotel and the boarded up club next to it where Patti and Robert were hanging out with Janis Joplin and Jimi Hendrix before Woodstock and thinking that's the New York I would have loved to see.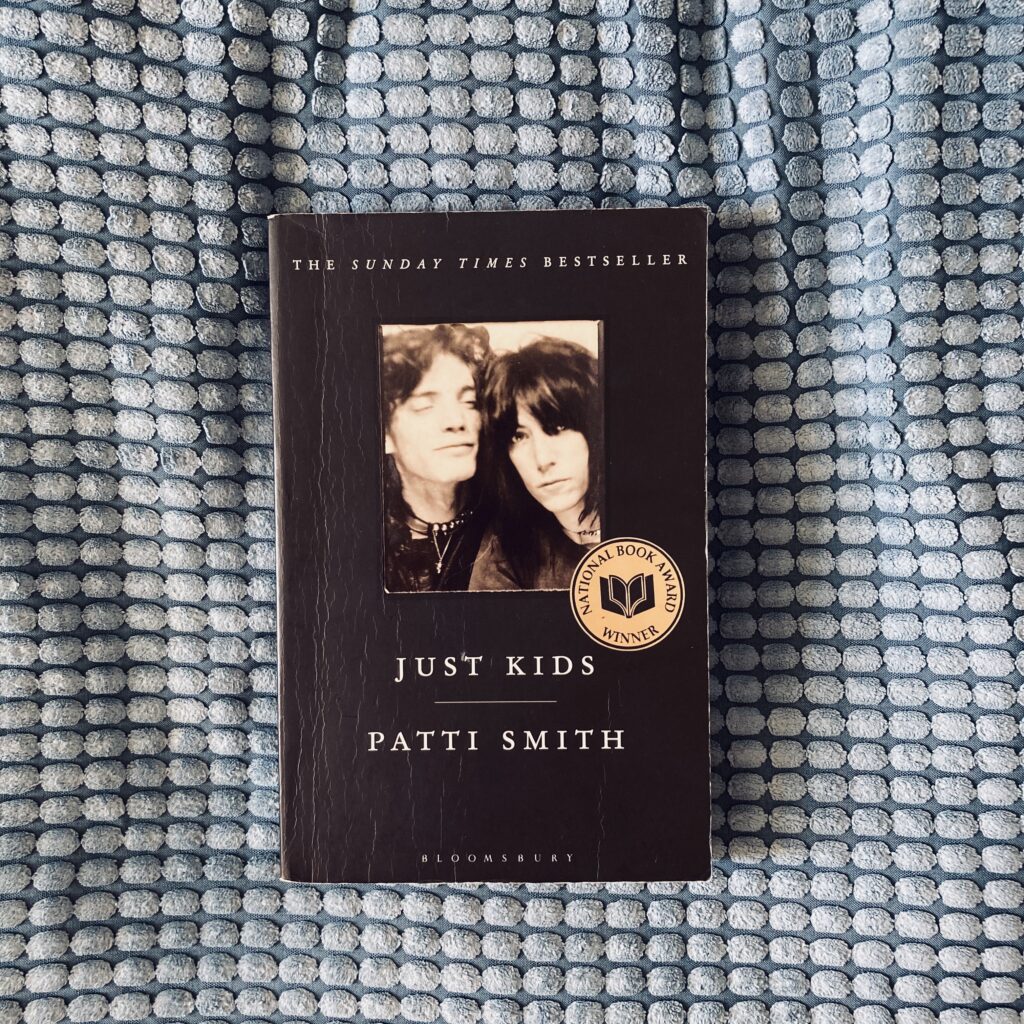 A prelude to fame, Just Kids recounts the friendship of two young artists – Patti Smith and Robert Mapplethorpe – whose passion fueled their lifelong pursuit of art. In 1967, a chance meeting between two young people led to a romance and a lifelong friendship that would carry each to international success never dreamed of.
The backdrop is Brooklyn, Chelsea Hotel, Max's Kansas City, Scribner's Bookstore, Coney Island, Warhol's Factory and the whole city resplendent. Among their friends, literary lights, musicians and artists such as Harry Smith, Bobby Neuwirth, Allen Ginsberg, Sandy Daley, Sam Shepherd, William Burroughs, etc.
It was a heightened time politically and culturally; the art and music worlds exploding and colliding. In the midst of all this two kids made a pact to always care for one another. Scrappy, romantic, committed to making art, they prodded and provided each other with faith and confidence during the hungry years–the days of cous-cous and lettuce soup.
Just Kids begins as a love story and ends as an elegy. Beautifully written, this is a profound portrait of two young artists, often hungry, sated only by art and experience. And an unforgettable portrait of New York, her rich and poor, hustlers and hellions, those who made it and those whose memory lingers near.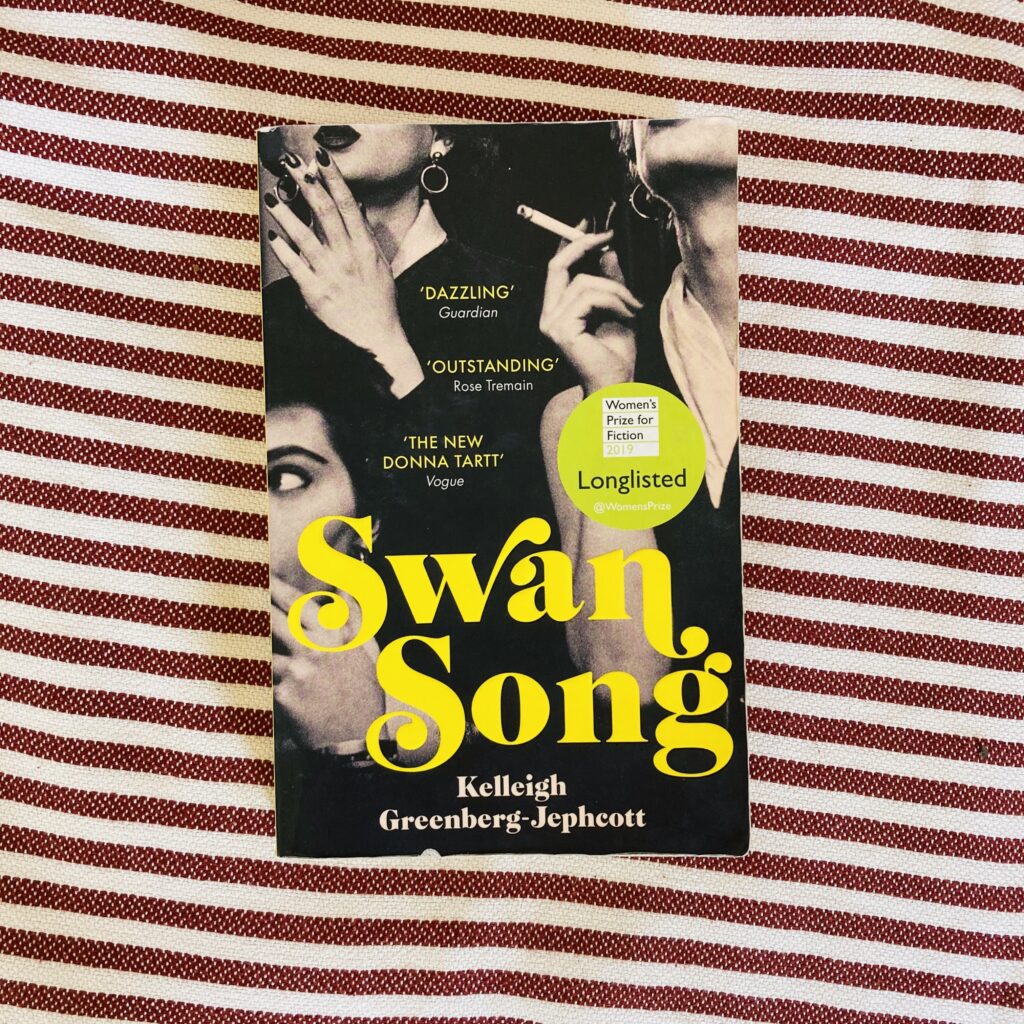 Though not a book I have travelled with per se, Swan Song by Kelleigh Greenberg-Jephcott is an absolute gem of a book which will make you travel from the Amalfi Coast to Mexico through the lives of six incredible women and the writer who told all their secrets. It's a book I literally recommend to anyone, and the gorgeous paperback edition makes it perfect for travelling!
Writers write. And one can't be surprised if they write what they know.
They told him everything. He told everyone else. Over countless martini-soaked Manhattan lunches, they shared their deepest secrets and greatest fears. On exclusive yachts sailing the Mediterranean, on private jets streaming towards Jamaica, on Yucatan beaches in secluded bays, they gossiped about sex, power, money, love and fame. They never imagined he would betray them so absolutely.
In the autumn of 1975, after two decades of intimate friendships, Truman Capote detonated a literary grenade, forever rupturing the elite circle he'd worked so hard to infiltrate.
Why did he do it, knowing what he stood to lose? Was it to punish them? To make them pay for their manners, money and celebrated names? Or did he simply refuse to believe that they could ever stop loving him?
Whatever the motive, one thing remains indisputable: nine years after achieving wild success with In Cold Blood, Capote committed an act of professional and social suicide with his most lethal of weapons . . . Words.
A dazzling debut about the line between gossip and slander, self-creation and self-preservation, Swan Song is the tragic story of the literary icon of his age and the beautiful, wealthy, vulnerable women he called his Swans.
And last, but not least, Daisy Jones and the Six by Taylor Jenkins Reid has just accompanied me on my first flight since lockdown to visit my family in Italy . I have read it as the sky grew dark and I felt panicky on the plane, so close to others after so long, I have read it surrounded by my mother's plants on the terrace, in bed as the heat still raised at 1am, and in the car driving to the seaside. It broke my heart in beautiful ways, and the band were the perfect travel companions. Make sure you accompany your reading with the Random House playlist on Spotify!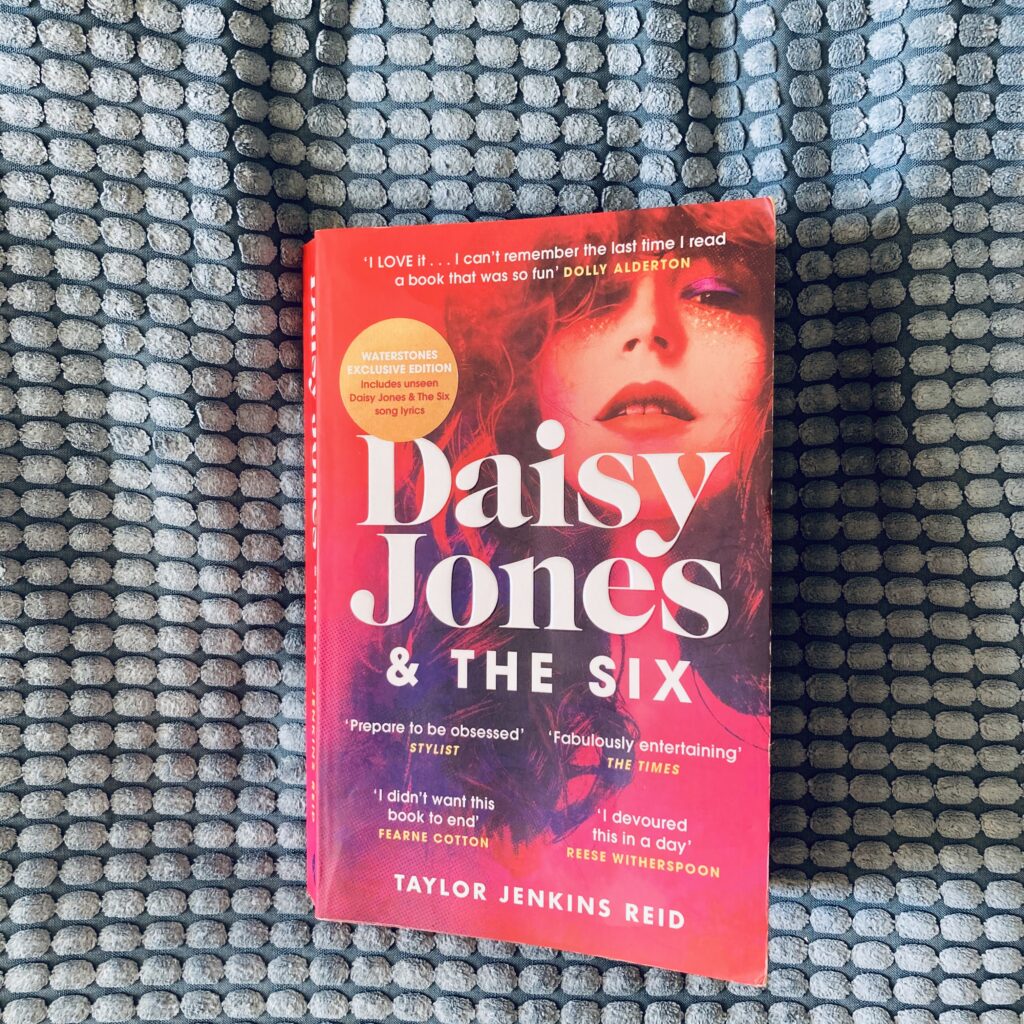 For a while, Daisy Jones & The Six were everywhere. Their albums were on every turntable, they sold out arenas from coast to coast, their sound defined an era. And then, on 12 July 1979, they split. Nobody ever knew why. Until now.
They were lovers and friends and brothers and rivals. They couldn't believe their luck, until it ran out. This is their story of the early days and the wild nights, but everyone remembers the truth differently.
The only thing they all know for sure is that from the moment Daisy Jones walked barefoot, on to the stage at the Whisky, the band were irrevocably changed. Making music is never just about the music. And sometimes it can be hard to tell where the sound stops and the feelings begin.
Irene & Margaux